One wouldn't expect the fastest animals on the planet, and one of the deadliest is sentient. But that's exactly how cheetahs are. In fact, they sometimes become so anxious and stressed that they even socialize or procreate. That's why these beautiful cats need help. And the perfect solution came from a truly unexpected source.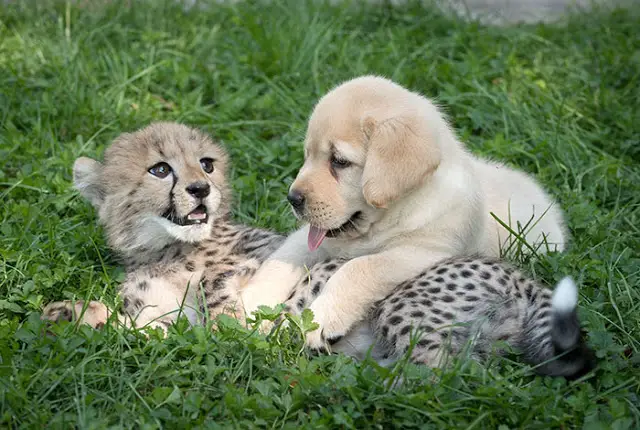 After studying their behavior, it became clear that they needed help. So now zoo staff assign them their own emotional support dogs.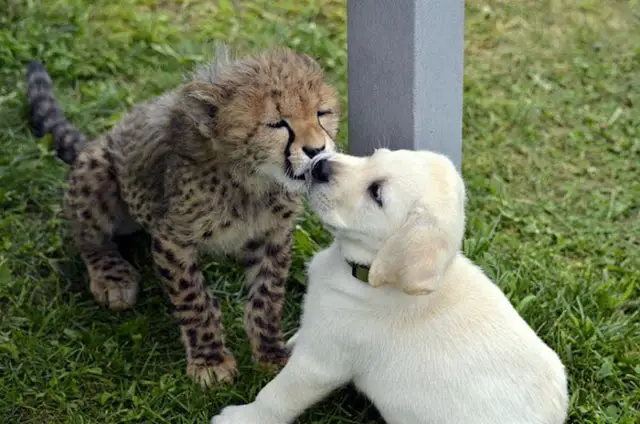 Jack Grisham, vice president of animal collections at St. Louis and species survival plan coordinator for cheetahs in North America, said: "It's a love story of one species helping another survive."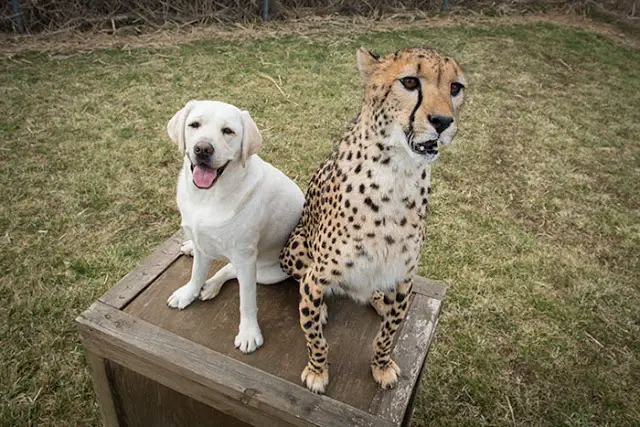 "African animals are very shy by nature, so a dominant dog is very helpful," said Janet Rose Hinostroza, director of animal training at the San Diego Zoo Safari Park. "They learn to look at the cues and model dog's behavior, which is to read the dog's calm and happy mood." And it helps prepare them be more confident and willing to get it on.
That's right, Cheetahs, let's learn from dogs and procreate!