The President of Dallas Dog Rescue Rehab Reform takes on the responsibility of caring for stray dogs. Though it began as a street dog rescue in Dallas, Texas, the organization has since evolved into a last-resort rescue for dogs who are unlikely to be adopted.
One of those "last-resort" dogs just arrived in Dawson from a shelter in San Antonio. The Husky's name is Serenity, and her appearance is what sets her apart. "An invasive tumor has infiltrated her nasal cavity and risen above her eye sockets and skull," according to the report.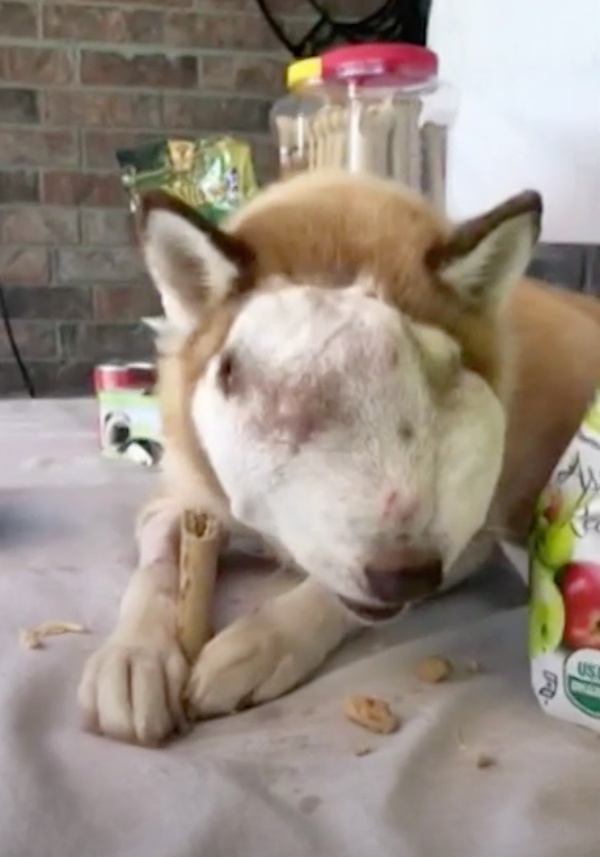 The majority of her face's bones have been affected by the tumor. Regardless of the tumor, Dawson believed Serenity deserved a fighting chance and the best possible life.
Dawson explained, "She gets up, leans in with this massive tumor and does this bump to me, like dogs do the bump, and kisses my face. I knew we'd have to fight to the death to save her at that point because she still had life in her."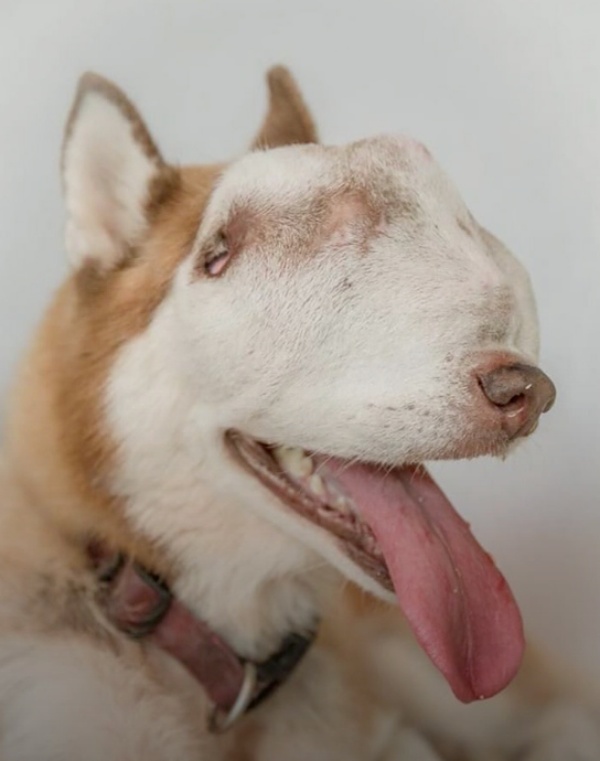 Serenity has already received treatment from an oncologist, a specialist in internal medicine, and a critical care specialist. She can see, breathe, and eat, but there isn't anything that can be done about the tumor.
Despite her wish for better news, Dawson will continue to love Serenity and provide her with a wonderful life.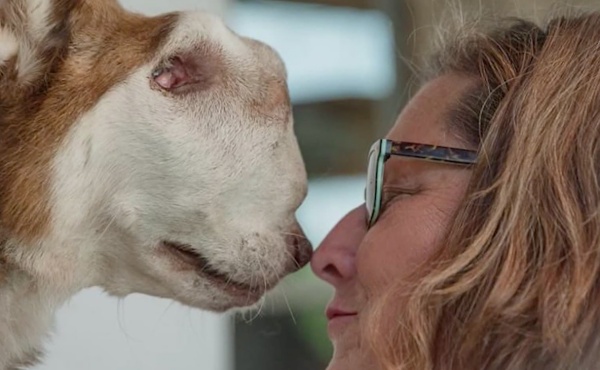 People began sending treats and packages for Serenity after images from a professional photoshoot of the dog went viral recently.
We wish her the best of luck!