All animals are fun and playful, and there are some less anticipated animals like sea lions. In a very entertaining video, a pair of giant sea lions proves they are just big pups. Nevertheless, these two giant sea creatures found a rather unusual resting place: the boat. Someone's boat!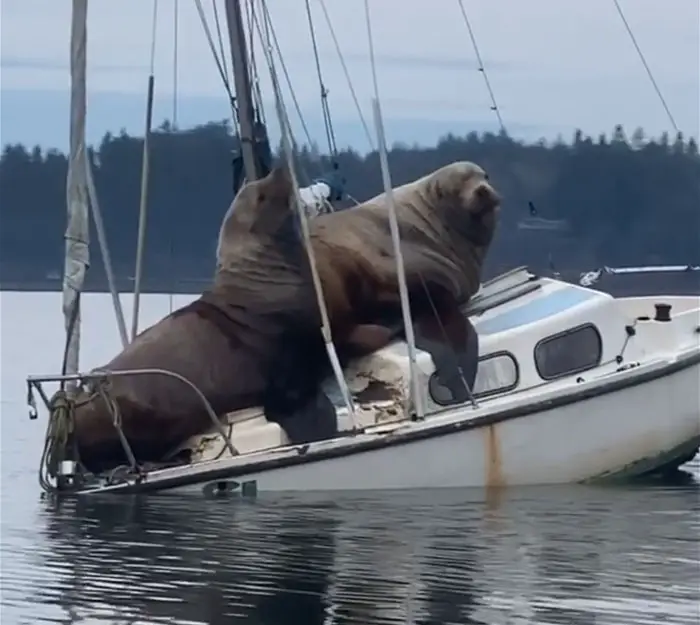 fishingjosh/Instagram
Not long ago, former football player Joshua Phillips went on a boat trip to Eld Inlet near Olympia, Washington, with friends. He figured it would definitely be a relaxing day, but that until something hilarious draw his attention. Suddenly his attention was drawn to a boat with two sea lions. Apparently, the giant animals decided to "borrow" someone's boat and ride it quietly around the harbor. However, the boat seemed too small for their gigantic body.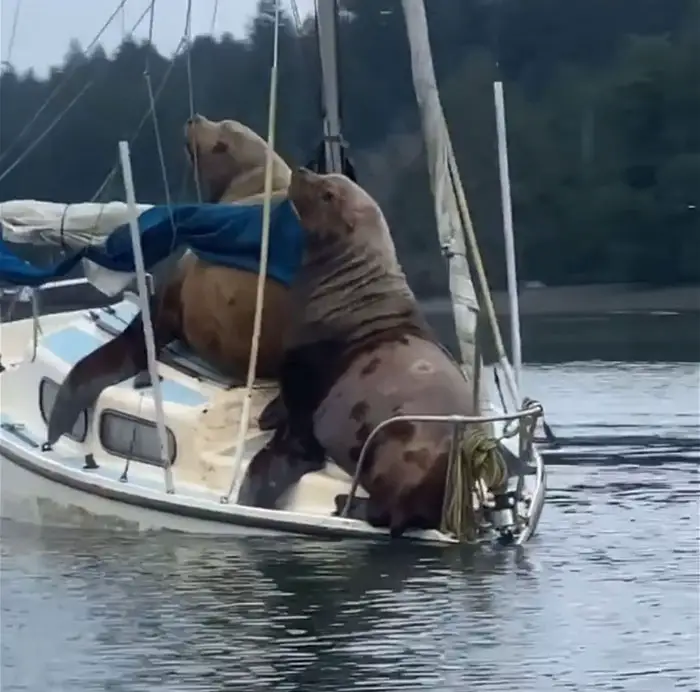 fishingjosh/Instagram
"The boat looked a little off, and we got closer and realized there were two huge animals on board," Phillips told the Seattle Times. Right after that, he shared the funny image online and sent everyone in stitches.
Many people online, tried to find the best explanation regarding the sea lion pair decision. One person nailed it, saying: "How to explain this to your insurance agent…'well, you see Bob, I bought the boat for romantic getaways with the wife and this sea lion decided it was time to put some moves on." Other got their hearts melted upon seeing the short video. "Sea lions are the ocean's puppy…they're quite entertaining. Dolphins and whales too," someone wrote!