A Russian couple shares their small apartment with a large, unusual companion. And besides his tall build, the 90-pound puma also has a big name. His name is Messi, one of the biggest names in football history. Mariya and Aleksandr Dmitriev first saw Messi, the puma, at Saransk Zoo in Penza. At that time, the beautiful cat was only eight months old.
He was one of three cubs born at the zoo. The other two, Suarez and Neymar, were also named after famous players to commemorate the Russian city that hosted four FIFA World Cup matches. Messi was sold to the Saransk Zoo when he was three months old. Here he suffered from health problems.
Mariya and Aleksandr saw the puma and fell in love at first sight. So they decided to go to the zoo to buy it.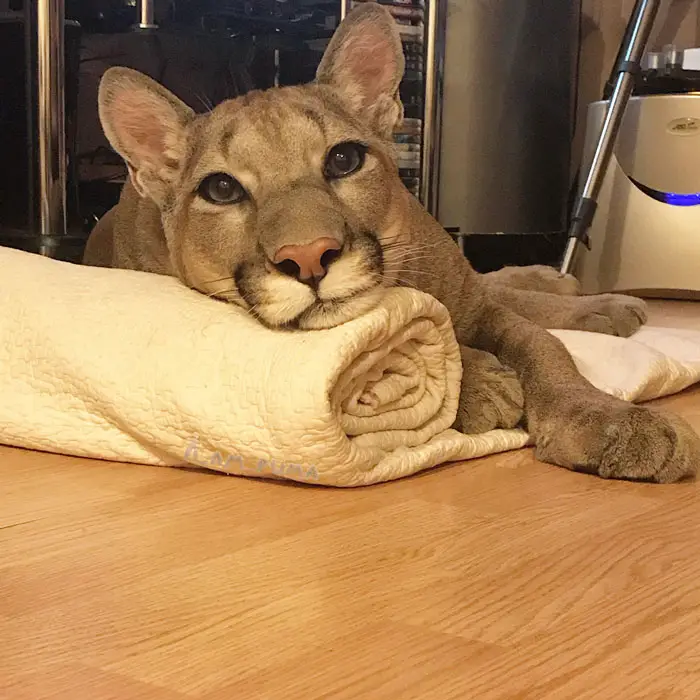 According to his wife Mariya, 38-year-old Aleksandr has always dreamed of owning a big cat. "He always thought of the lynx, not the puma. It's hard to explain, but we believe that having the puma is part of our destiny."
"We spent three days pondering whether it was moral to own a puma or whether it was wise to own him. There was nothing that could fight our sudden wish," 28-year-old Mariya told Mirror. "We went to the zoo and started negotiating to buy Messi. We were surprised when they agreed."
In any case, caring for Messi was a great challenge for the Dmitriev family. Pumas are not only wild animals, they need treatment. "He was very weak and needed a lot of attention," Mariya said.
Messi, like any pet, needs a lot of attention. He also requires a lot of exercise. For this reason, his human parents bought special coats and harnesses to take with him for walks. "He is like a dog. We started walking him step by step. Previously, the animal was not particularly active, Aleksandr told RT. In that sense, it's not much different from raising a dog."
Finding a wildlife trainer was not easy. But in the end, the couple found a dog training center.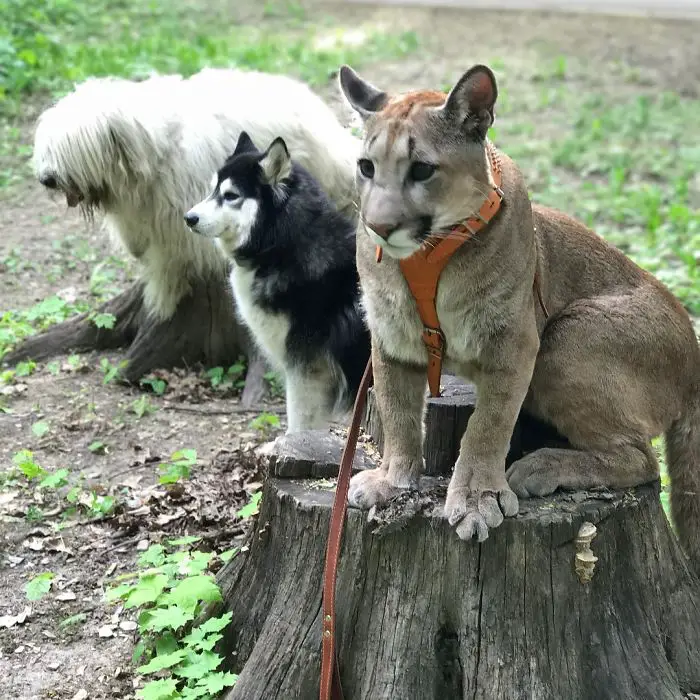 "By his actions he convinced us that he was a full member of our family and that he wouldn't do anything bad except for the little naughty things. He is very friendly and likes to communicate. He gets along very well with people," says Aleksandr.
Messi, the puma isn't star just for parents. He also has over 600,000 Instagram followers and 1780k YouTube subscribers! But considering how adorable he is, it's no surprise.
Here is the video!