Despite the fact that communication skills are essential for wild animals, some species have turned their ability to "talk" to one another into an art form. Nothing compares to the iconic howl of a wolf when it comes to animal sounds. But how about three stunning white wolves howling in unison?!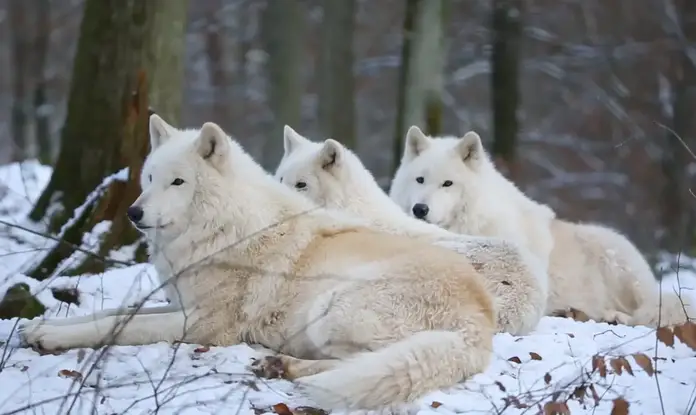 An arctic wolfpack was caught on camera using their highly impressive communicative skills, and the moment is nothing short of amazing, in the kind of footage that the animal kingdom may offer once-in-a-lifetime. The short footage was shot in the Wolfspark Werner Freund – a wolf sanctuary in Merzig, Germany – and shows three beautiful arctic wolves laying on the snow when one of them suddenly began to howl. The other two then follow in an incredible chorus howl in a perfectly synced act.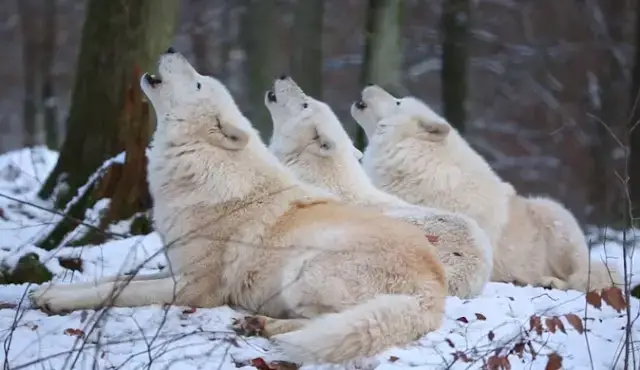 "The video was shot at 'Wolfspark Werner Freund,' where visitors can see various wolf packs (Arctic, European Grey, and Timber wolves) and listen to the packs howl in chorus," according to the video caption. You can see the adorable moment in the video below!
Although wolves howl on a variety of occasions, they typically howl in a chorus to defend their territory. Any member of the pack, not just the alpha male, can start a howl like this. It could begin on their own, or it could be in response to other packs howling in the area. Every wolf has a distinct howl, and they surprisingly recognize each other's howls. During the sunset, the wolves howl the most!