While most people have to visit parks or even forests to appreciate the wildlife, this lucky man from Germany had the sweetest encounter with a bunch of cute rodents right outside the window. Apparently, the squirrel family turned the windowsills of their houses into nests.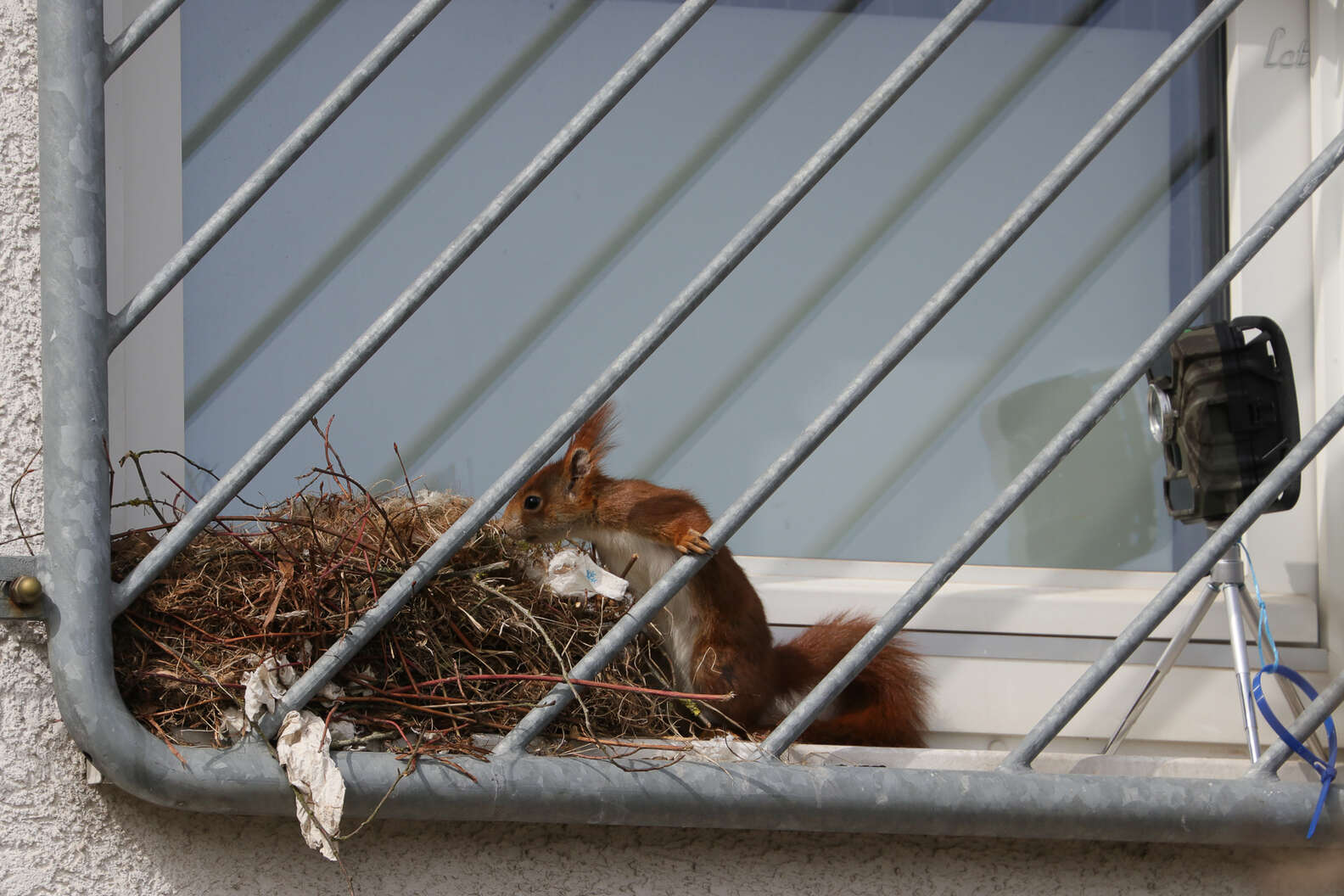 It all started a few months ago when Ludwig Timm found all kinds of leaves, twigs and other objects on the windowsill of a bathroom. At first he thought the wind was the cause, but then he realized that it wasn't the only reason. It turned out to be a very thoughtful project.
"At first we saw a few small branches lying on the windowsill," a man told. "Soon we saw a squirrel building."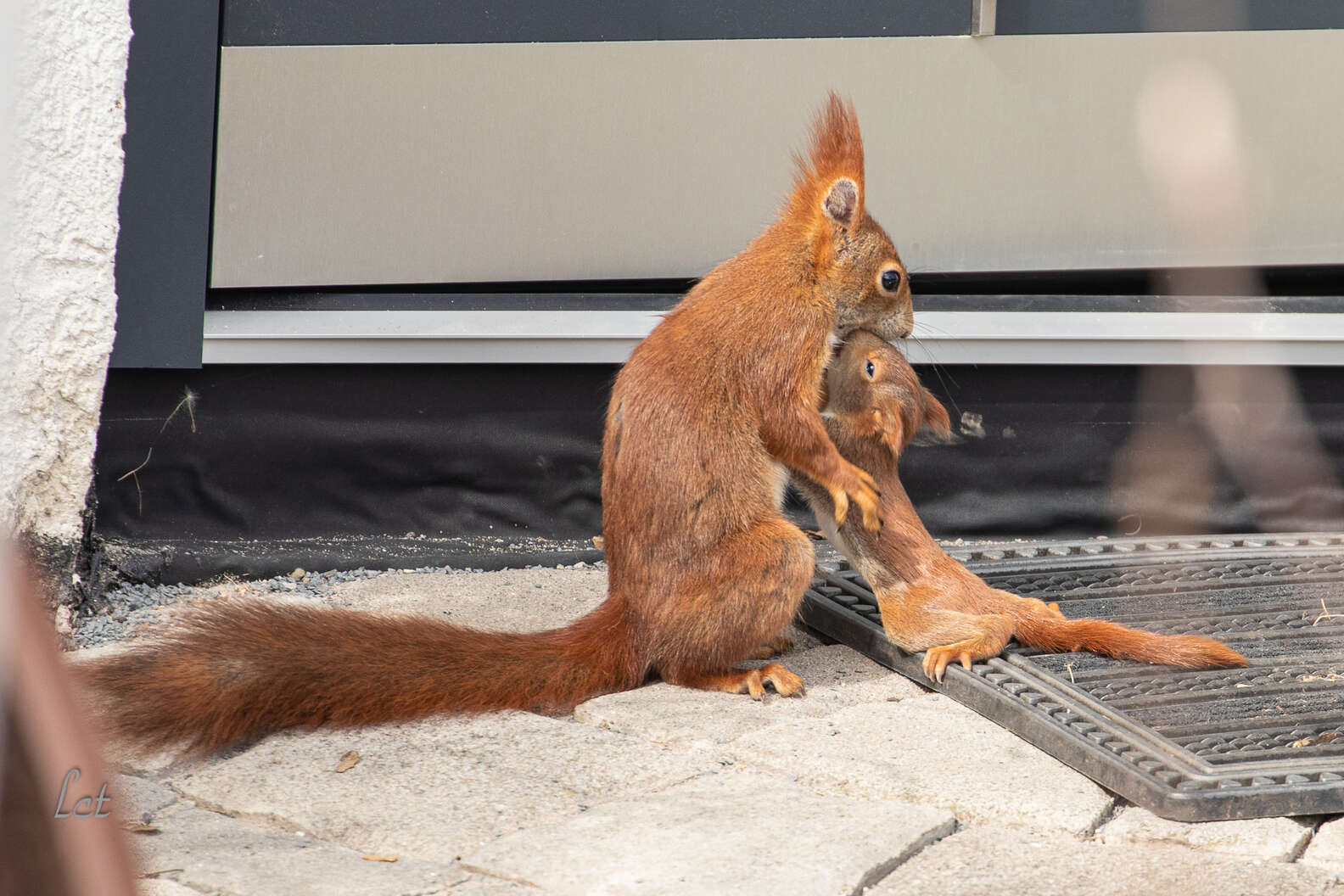 Timm is a master of wildlife photography, so visiting a family of squirrels close to his camera is a rare opportunity. It was a dream come true for Timm to see the little creatures raising their families outside the window. So naturally, he took countless pictures with unusual visitors.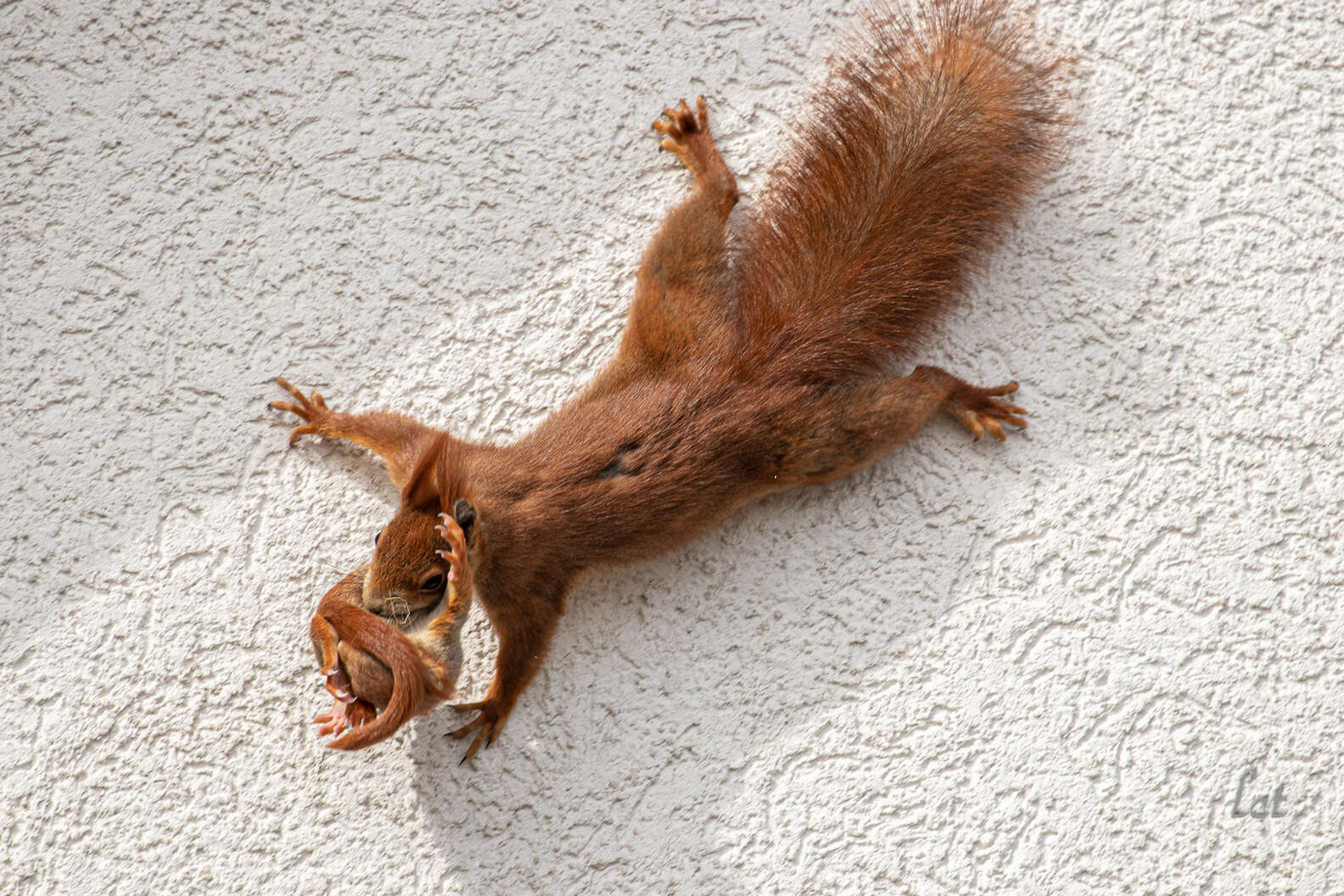 Squirrels are cute and incredibly photogenic, but among the thousands of photos Timm has taken, here is his favorite. One morning he got up early and went to see how the little family was doing. Surprisingly, they all fell asleep in the most touching way. Timm rushed to capture the moment on camera and the results were astounding.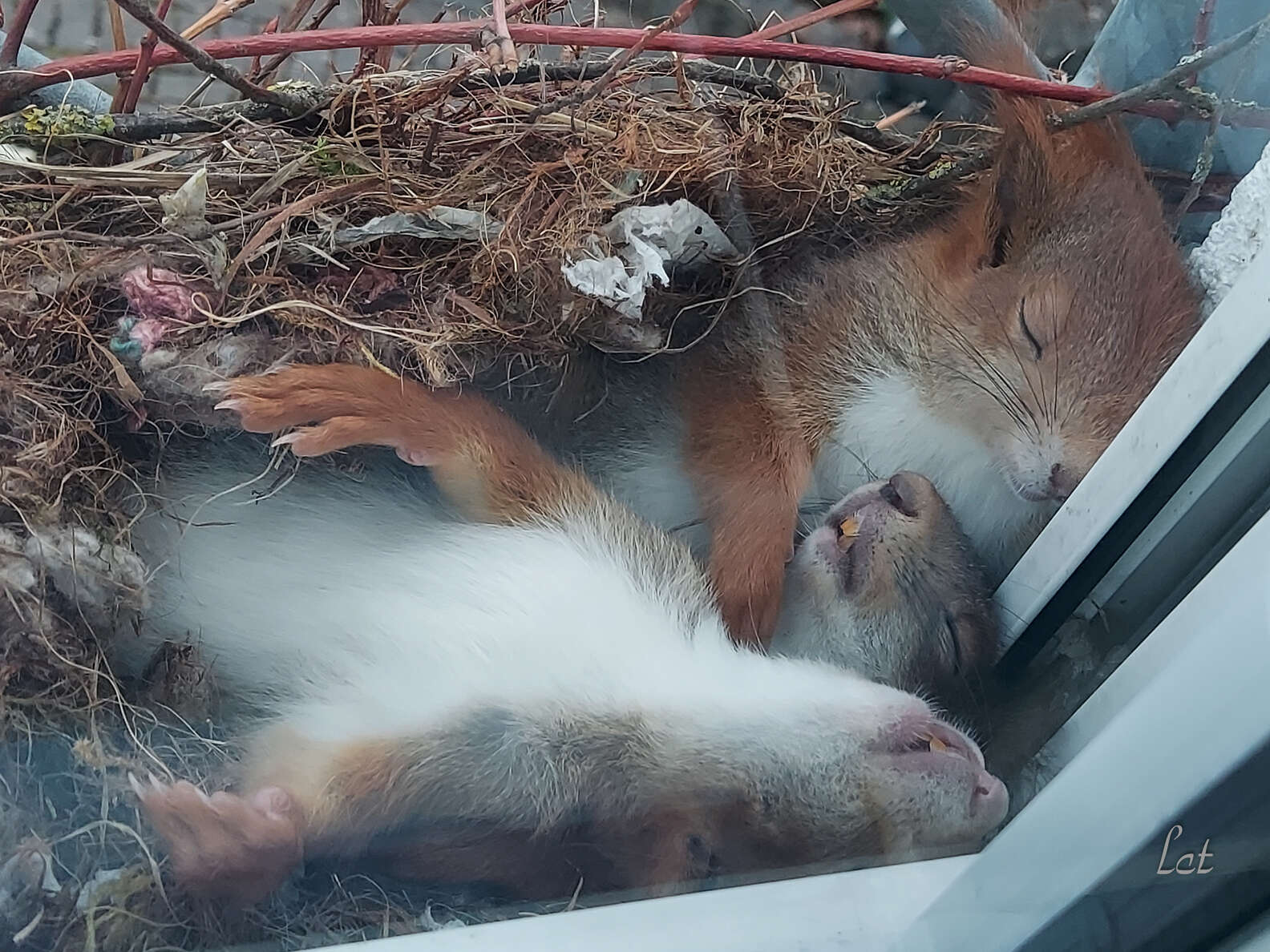 Timm said: "I was lucky enough to get a picture of them sleeping. Normally they stay in the nest, but it was hot that day so they slept where I could see them."