A truck driver in Namibia was getting ready for his shift, so he checked his tires as usual before taking off. Only this time, a small visitor unexpectedly wrapped himself in one of the tires. It was a baby aardvark, an elusive mammal native to South Africa.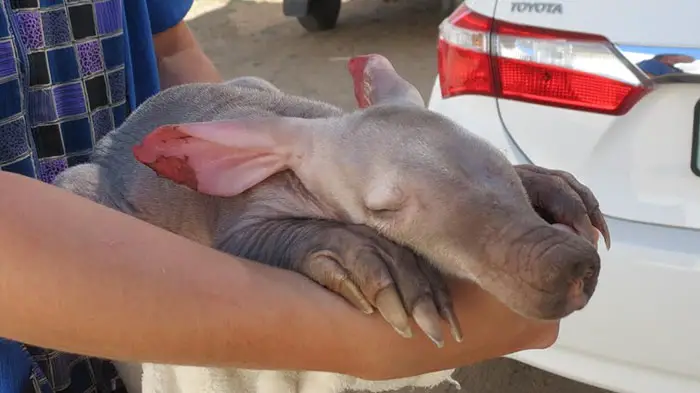 The first thought that came to the driver's mind was to find the baby's mother, but unfortunately the mother was nowhere to be seen. The driver, thinking he might be alone, decided to help the little aardvark and carefully lifted him up and put him in a truck. Upon arrival at the cargo company's headquarters, they immediately called Dr. Erika de Jager, a local veterinarian who runs the ZURI Shelter, a small rehabilitation center for orphaned animals.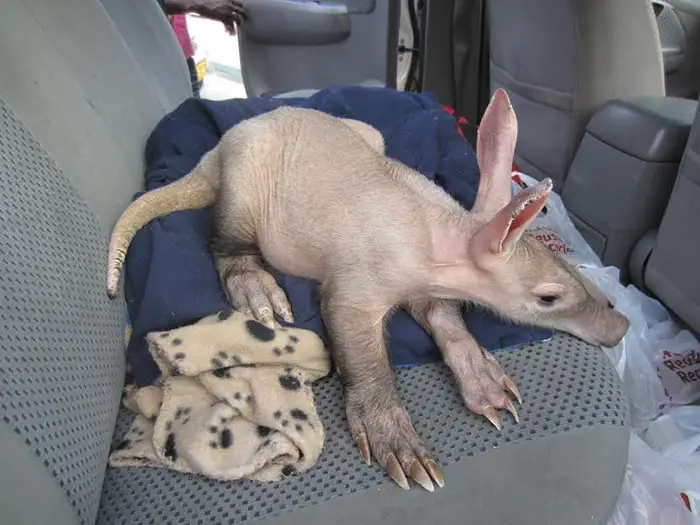 Dr. Erika was delighted to welcome the little aardvark, to give him the love and comfort he needs. The woman told The Dodo: "It was love at first sight for me."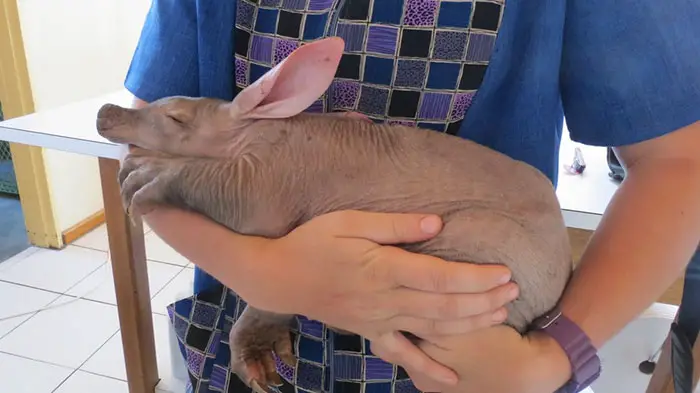 Even E.T. how she called him, was the first aardvark she had to take care of, Dr. Erika was convinced that everything would be fine and that the poor child would be okay. "We had to experiment a lot with different types of teats," she said. "Then we started giving him imported milk and he immediately gained weight."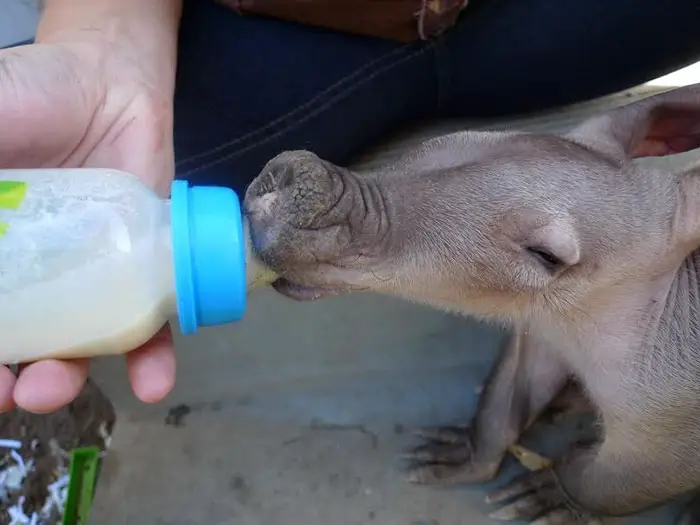 Upon arriving at the orphanage, the nearly three-month-old aardvark began interacting with two rescue dogs, Spokie and Zarah. And Dr. Erika couldn't believe how quickly they became friends. For E.T., communicating with other animals is exactly what he needs to emotionally heal.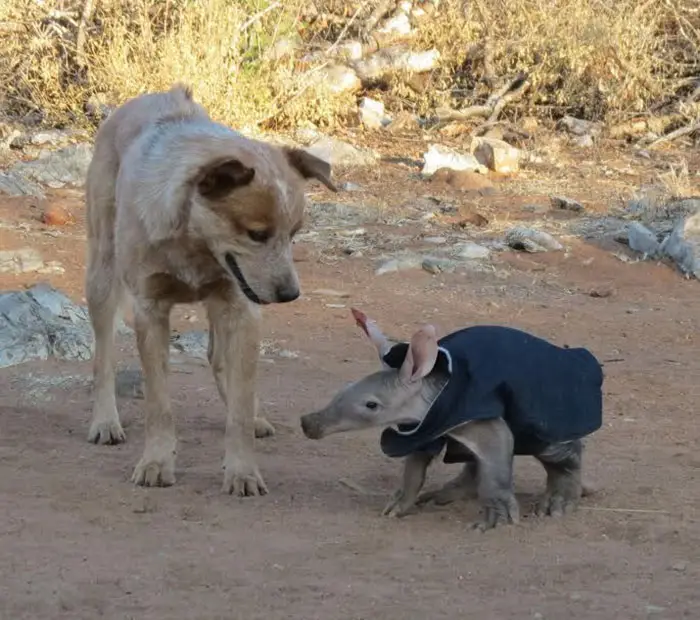 "The dogs take an interest in him and react as if he was another puppy," says Dr. Erica. "They're used to small animals like goats and warthogs at the orphanage, so it's not unusual for them. They just played with him like he was one of them. He slept with dogs and in dog beds like a child. I don't think E.T. recognizes him as an aardvark. I think he just assumed he was a dog!"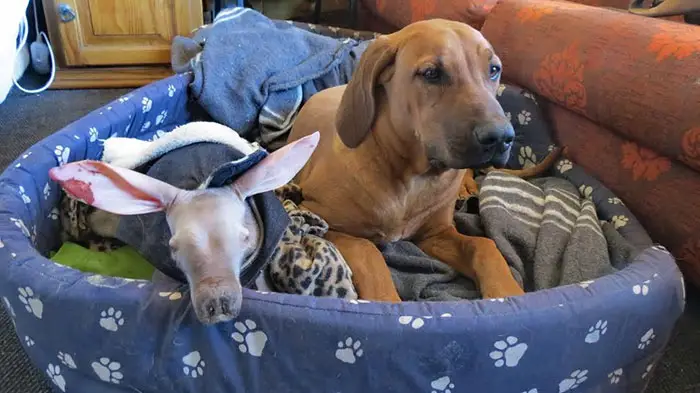 After five months at the center, E.T. made a full recovery and was well enough to be released back into the wilds, where he belonged. However, according to Dr. Erika, he always returns to visit his adoptive mother and old friends.