Every day, new advertisements are released, and these days, the focus is on incorporating as many well-known individuals as you can to enhance the visual appeal of the ads. But if you ask me, the most effective advertisements are those that tell a tale that resonates with viewers.
These are the types of advertisements that are timeless and in fashion. And the advertisement for Budweiser that you are about to witness is undoubtedly one of them. Budweiser's renowned Clydesdale horses and a cute donkey with huge hopes are featured in the advertisement. Despite his little size, the donkey has a charming way of promoting his desire to one day join the Clydesdale gang. The donkey is motivated to make up for what it lacks in innate ability by desire and tenacity.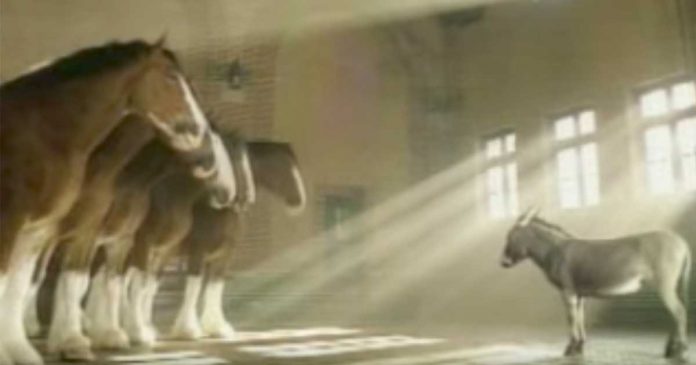 The challenges he must overcome to earn a spot among the Clydesdales are exciting and fascinating. The donkey is willing to do everything to realize its ambition, whether it involves pushing beer through a pulley or having its hair draped over its legs to resemble a horse.
You can watch the ad below!