In this adorable video, an explorer and a friendly bear engage in a playful water fight before cuddling up.
Getting up close and personal with a massive bear is an experience that no one wants to have. However, whereas most of us would flee in the opposite direction if we saw a bear, this guy is overjoyed!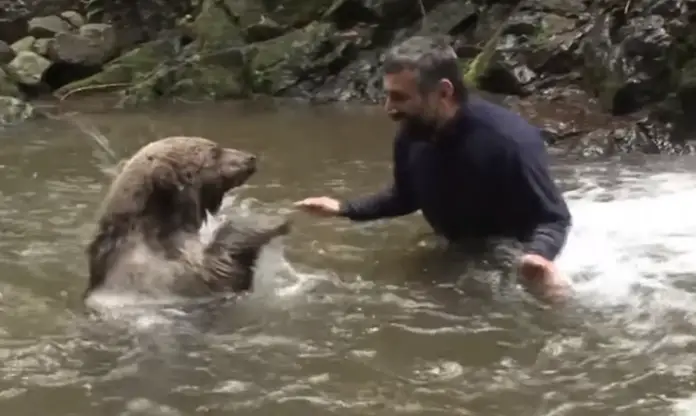 A Turkish adventurer was caught on camera sharing a sweet embrace with a massive wild bear in incredible video footage. The scene took place in the Altai Republic, somewhere between Russia and Kazakhstan, and shows explorer Cemal Gulas playing and cuddling with the friendly animal beneath a waterfall.
Gulas and the bear have clearly met before, but the man approaches and embraces his furry friend with such assurance that you might think they set up the scene. But it isn't at all like that. The video is part of the Asia Expedition project, which will take 20 months to complete from the Bosphorus to the Bering Strait.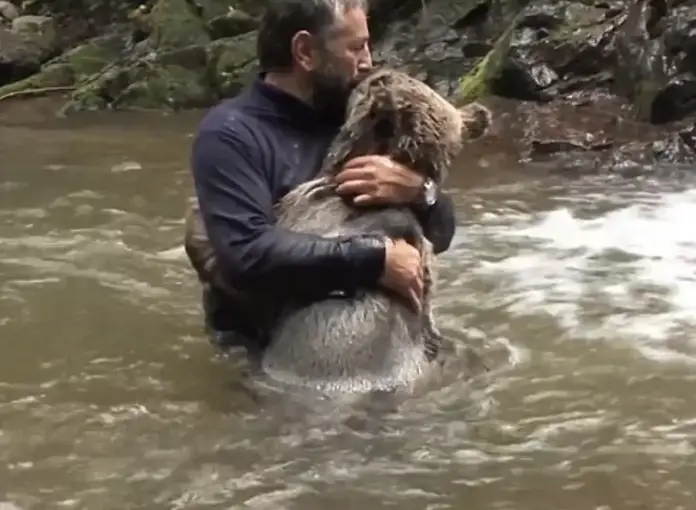 Gulas, a wildlife enthusiast, is seen in the video calling out to a bear on the riverbanks. In his native tongue, the man says, "Come to me, son. Come to me, sweetheart." Before sharing a big hug, the friendly bear joins him in a childish water game.
Often misunderstood, these massive mammals are nothing but gentle giants, as evidenced by footage like this. You can see the lovely encounter in the video below!