The life of this lonely bison was difficult. Helen was blind and very shy when she was taken to Lighthouse Farm Sanctuary in Oregon. Because of her condition, the cute one has been ignored by all the animals on the farm for years. She seemed destined to live alone and no one comforted her. But fortunately, when Oliver came in, it was all over!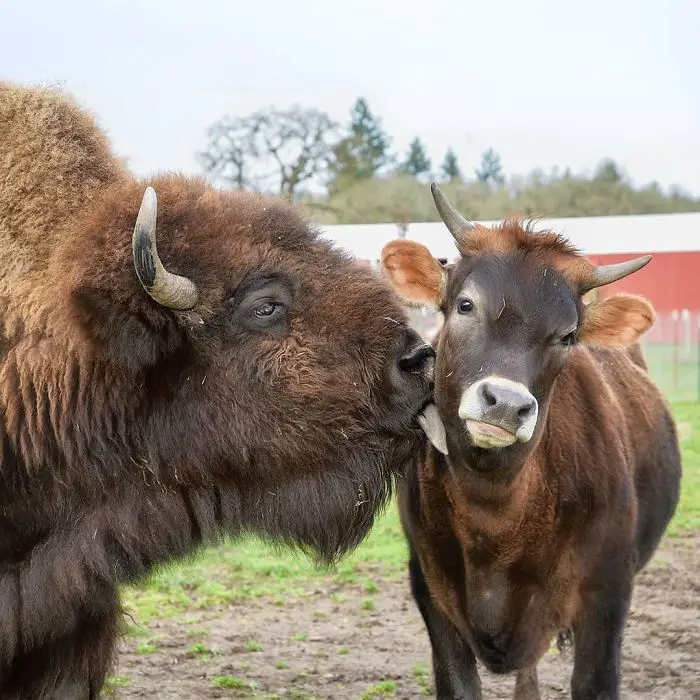 Helen was recued and taken to the sanctuary in 2016 and since then she has struggled to make friends. Center staff were even afraid that she would die of a broken heart. But what looked like a soul of fate has changed incredibly. And now, all of them are one of the most inspiring stories wildlife has ever offered.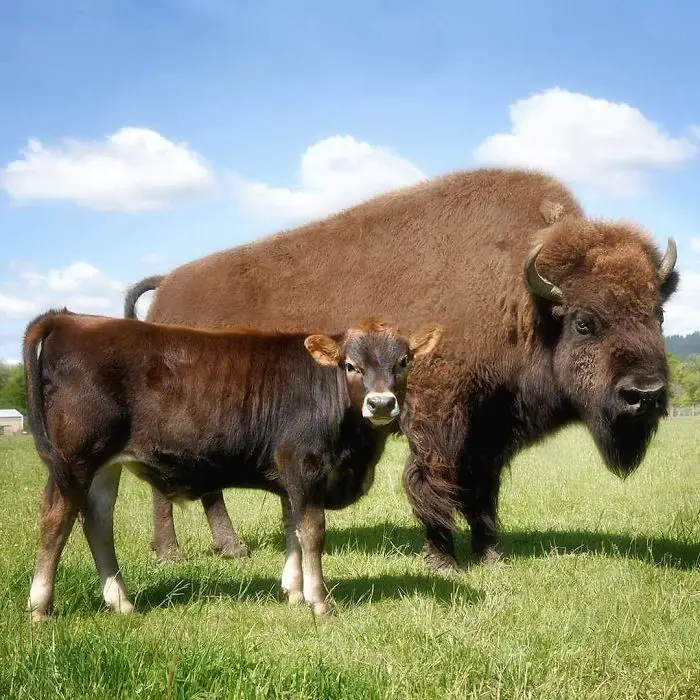 Oliver, a Jersey cow, was born on a farm and miraculously turned the table. As he approached Helen, he gained her trust and they became best friends. Now, the duo are inseparable. "He actually turned into a baby buffalo,"  Gwen Jakubisin at the sanctuary told USA Today. "The change in her attitude is incredible and her joy is obvious."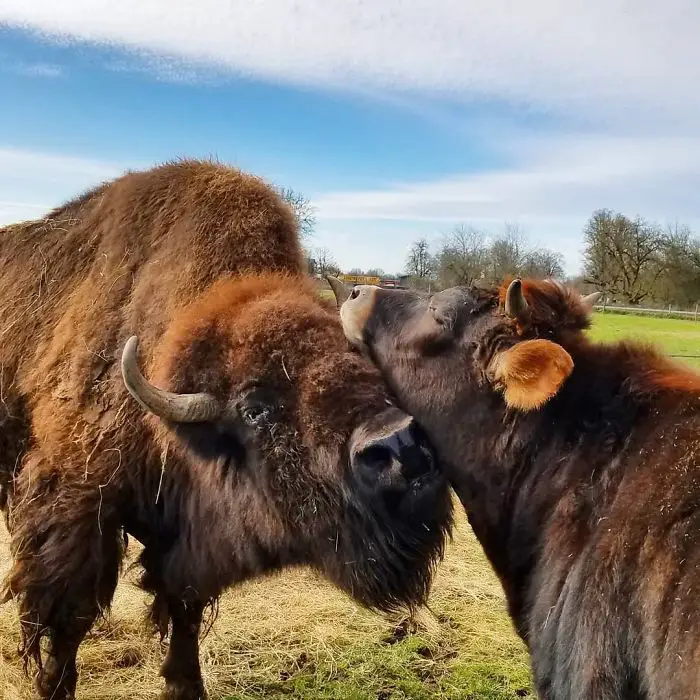 Like a true friendship, their incredible relationship benefits both parties. Helen has become mentally stronger and now looks a lot more confident. On the other hand, Oliver won a nanny. Needless to say, they both won a real friend.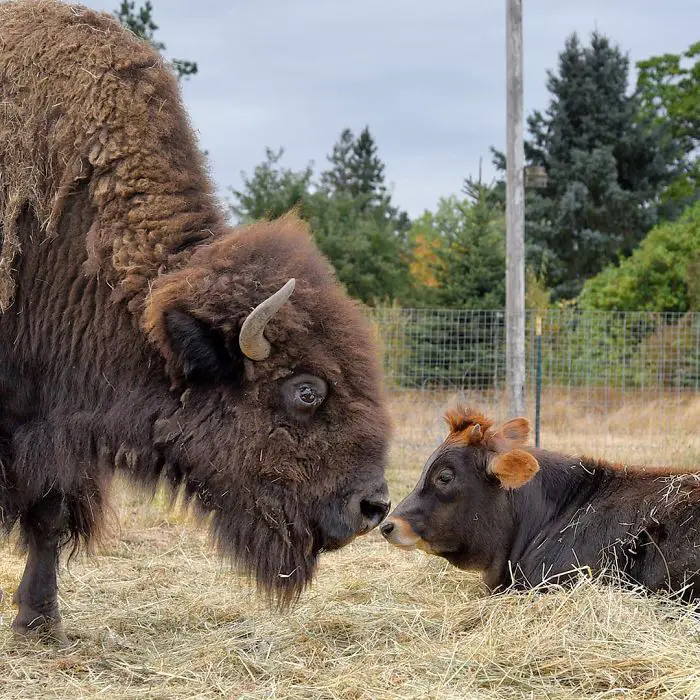 "Betsy [Oliver's mom] usually drops Oliver off at 'daycare' and hangs around while Helen takes care of him all day. She loves it," Gwen said. "I can see how they take care of each other. It's amazing because Helen hasn't had a chance to show such maternal instincts before."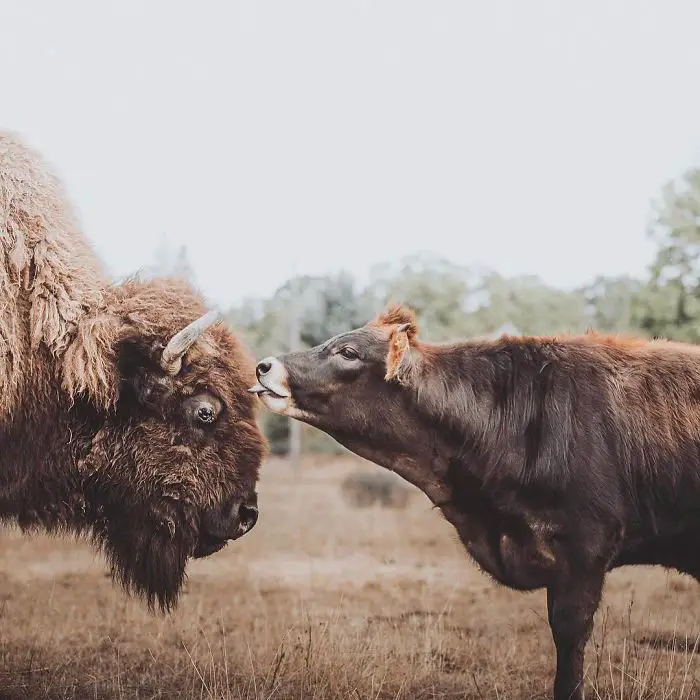 Lighthouse Farm Sanctuary has over 200 animals including cows, horses, pigs, sheep and goats. The job of the sanctuary is to help animals in need. "At Lighthouse Farm Sanctuary, we believe that everyone has the right to freedom…" "We give those who tell the most heartbreaking stories hope and promise to be free for who they are. A promise of friendship, love and care."
"Animals amaze us with their deep ability to love and be loved, even after what they've been through. Our goal is to share their story with the community and make a positive difference in their perception of society," the sanctuary's mission says. "All our residents live together in peace and they have strong friendly relations with each other. They know they are safe and loved. We would like to call it a kind of magic created by love, trust and understanding."