Sterling, a sweet 11-year-old Siberian husky, faced the most difficult challenge of his life three years ago when he lost his sight due to glaucoma. The dog, who lives with his family in Seattle, has been greatly affected by his loss of vision. Sterling's parents, Lillian and Mark McKee, were also concerned that their furry child would struggle to adjust to this challenging lifestyle. When Walker arrived, however, everything changed!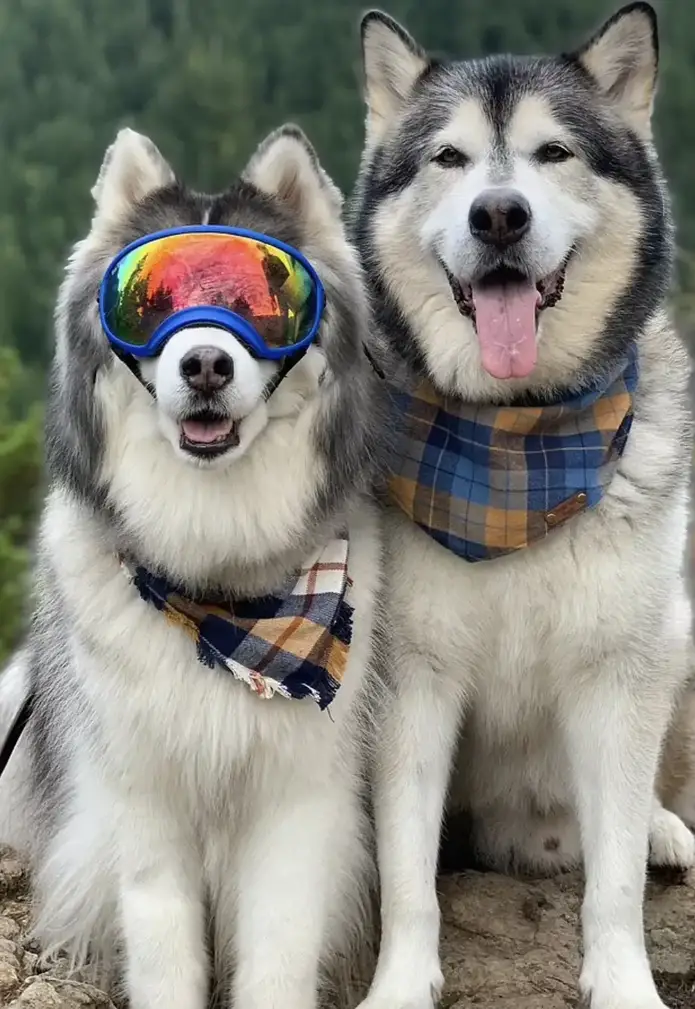 "It was devastating when he was diagnosed with glaucoma," Lillian said. "We fought it for a year and a half, but we knew we wouldn't be able to keep it at bay for much longer."
Walker, a 10-year-old Alaskan Malamute, has become Sterling's guide dog by accident. They became friends the first time they met, and the bond they share now proves they were destined to be best friends. Sterling only needed Walker's zeal to overcome the difficult obstacle posed by his vision problems.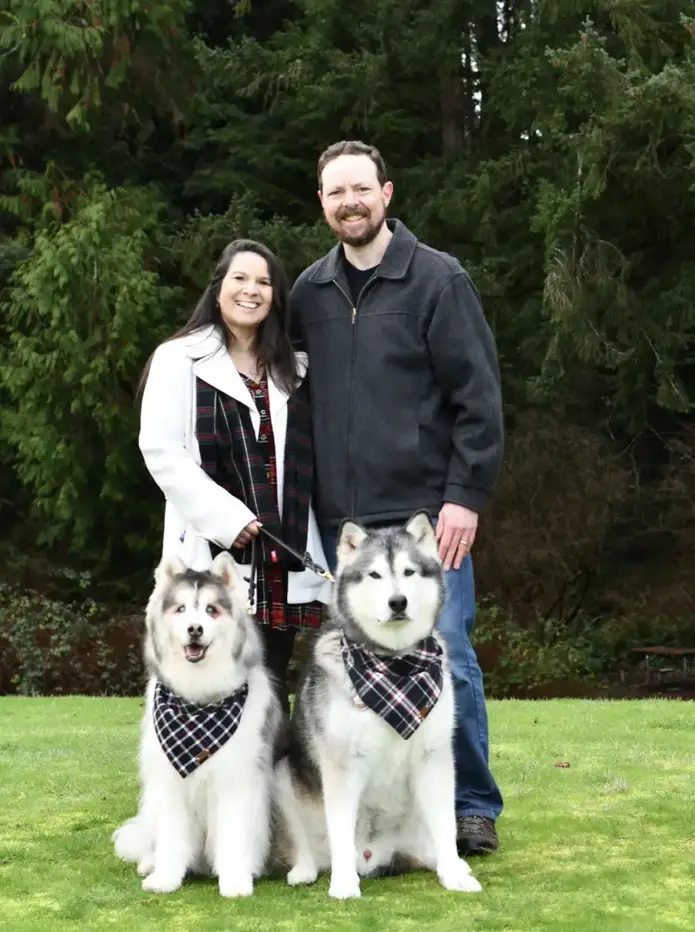 "He was pretty down after his first procedure, but we took him to the beach with Walker, and he perked up instantly," the owners said. "We've discovered that continuing to do his favorite activities, such as running, long walks, and beach trips, has really helped him to be his old cheerful self. He [Walker] enjoys getting Sterling to play, and part of me believes he is unaware that Sterling is blind at times."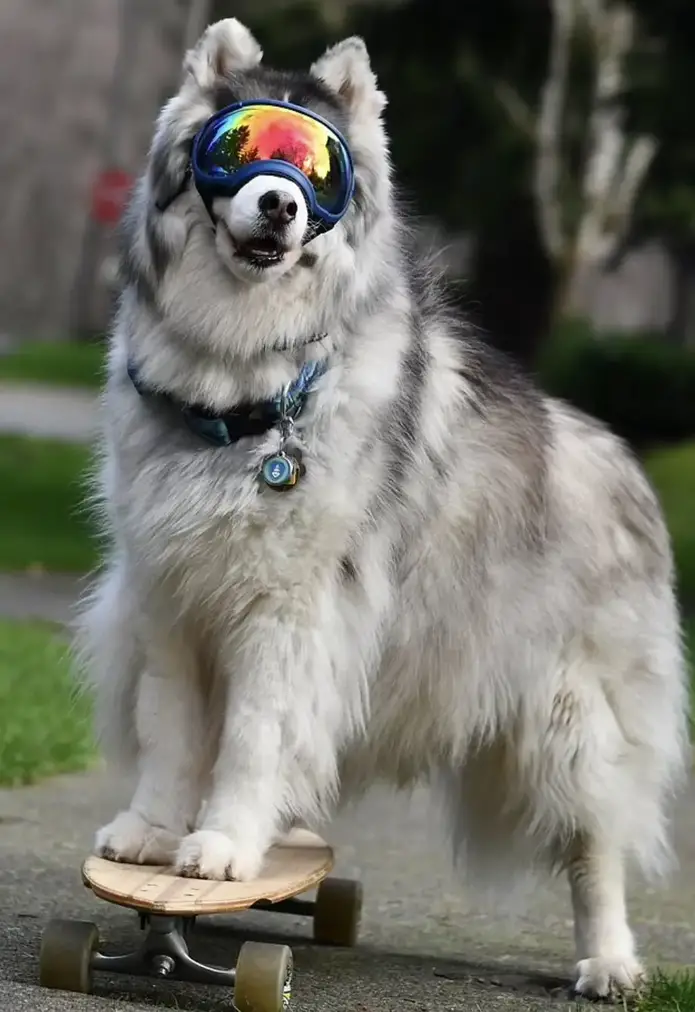 Walker, on the other hand, is not only Sterling's service dog, but also his best friend. He not only comforts him and assists him in his exploration of the world, but he is also there for him in his happy moments. They even eat and sleep together, and Sterling is the happy dog he has always been because of Walker's powerful good vibe.
"I think he's still such a happy dog because he has someone to boss around," Lillian said. "I wasn't planning on adopting Walker either, but when his foster couldn't care for him any longer, he became an instant family member."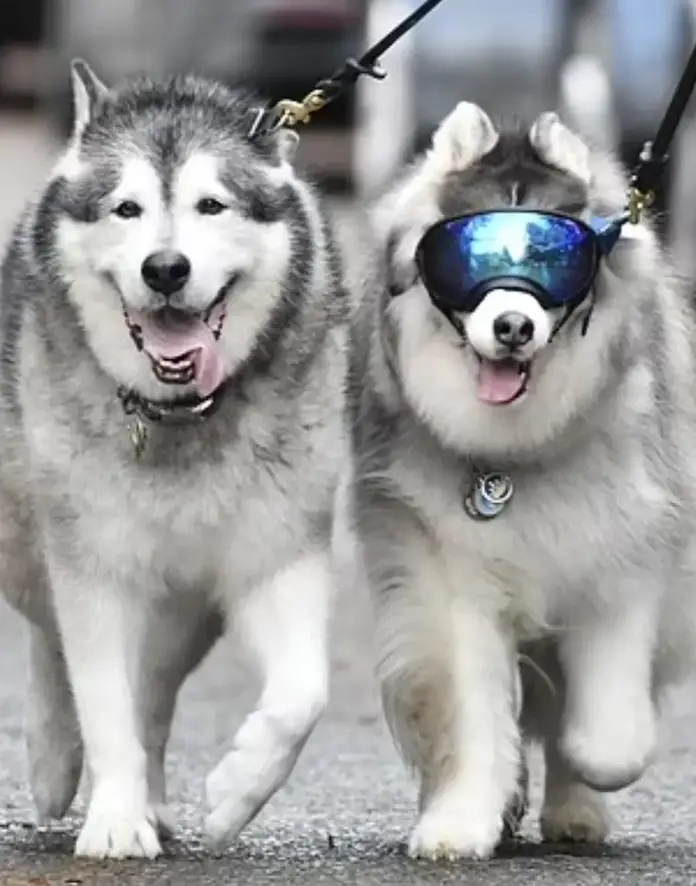 Sterling has a pair of goggles to protect his eyes from bright light or the sun. Walker, of course, desired a pair of his own, so their parents granted his wish.
"Sterling has a few pairs of ski goggles that we rotate to protect his eyes," they explained. "Walker has a pair as well, so he doesn't feel left out."
These two are among the cutest dog pairs I've ever seen. Follow them on Instagram to stay in touch with them!