It doesn't matter how old you are or how many cool things you've seen. One thing is certain – nature never ceases to wonder! And this rare scene is certainly one of Mother Nature's most captivating moments. Unique brown zebra foal!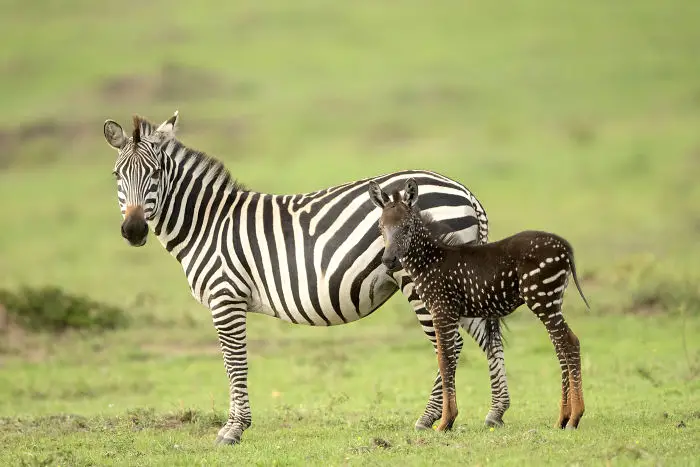 A very rare animal was first discovered by safari guide Antony Tira on September 15th in the Masai Mara National Reserve, Kenya. The guide even named the foal Tira after his last name, as he first discovered a rare animal. Baby zebra, which is brown and marked with dots, have a short, hairless tail, unlike regular zebras.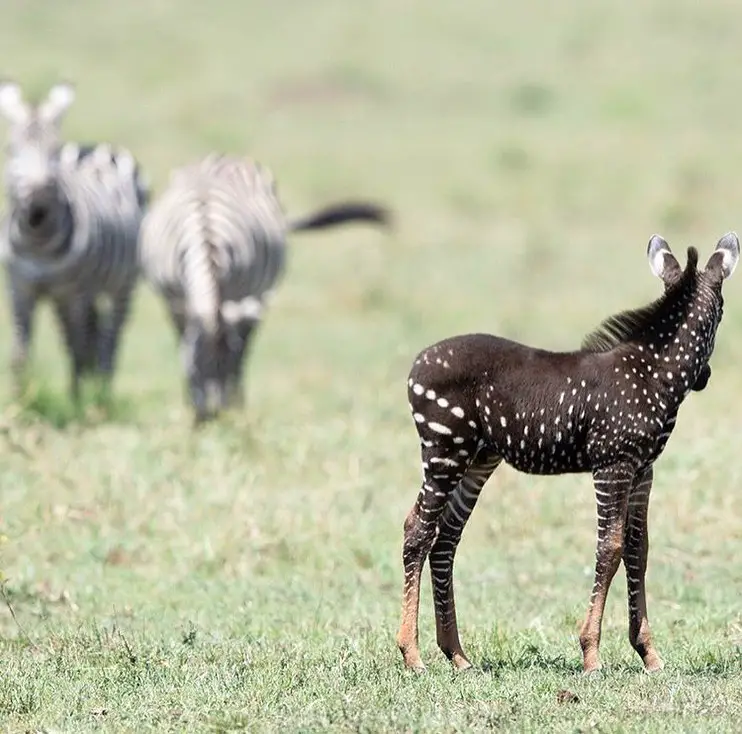 A rare zebra cub suffers from melanosis, according to wildlife experts. Unlikely the albinism who's absence of skin pigmentation, melanosis occurs due to dark pigmentation of the skin. Baby zebras are a sight we all see, but extremely rare conditions can affect their lives. This is because in situations like this the herd tends to exclude individuals who look different.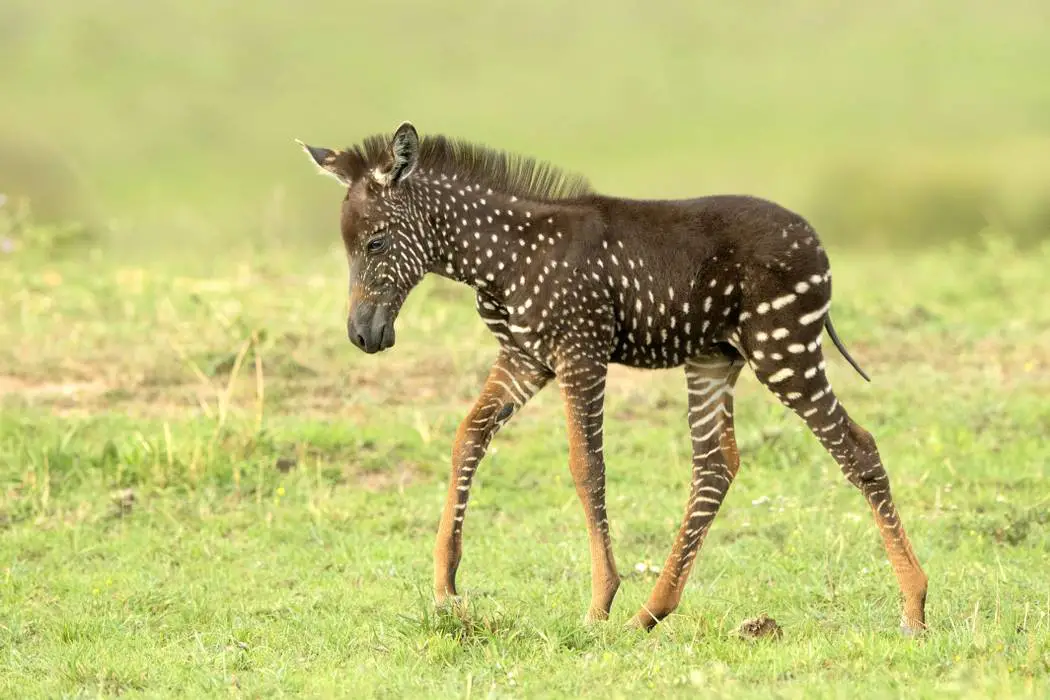 This is the first time this phenomenon has been documented in the Masai Mara, but there was a similar case years ago in 2012 when a wildlife photographer spotted a zebra with several enlarged spots on its back. The animal lived less than 6 months.
"Last night our Masai guide found a unique zebra foal in the Masai Mara and named it Tira after his surname. This morning we visited Tira for the first time – wildlife photographer Frank Liu wrote in a Facebook post. "There was a similar case a few years ago, and that zebra still has a striped and stiff tail. But Tira has polka dots! We hope that the experts will look into this case in the near future and share some interesting discoveries! "
However, the brown zebra is not the first rare animal to be discovered in the savanna of Africa. Last year, two white giraffes were spotted in the Ishaqbini Hirola Game Reserve in Garissa County, Kenya. While an albino baby elephant was filmed in Kruger National Park in South Africa.