A group of whale watchers hope to get a once-in-a-lifetime sight, only to be epically played by the massive whale they've all been waiting to capture on camera. Luckily, the hilarious moment was captured by director and photographer Eric J Smith and has now gone viral!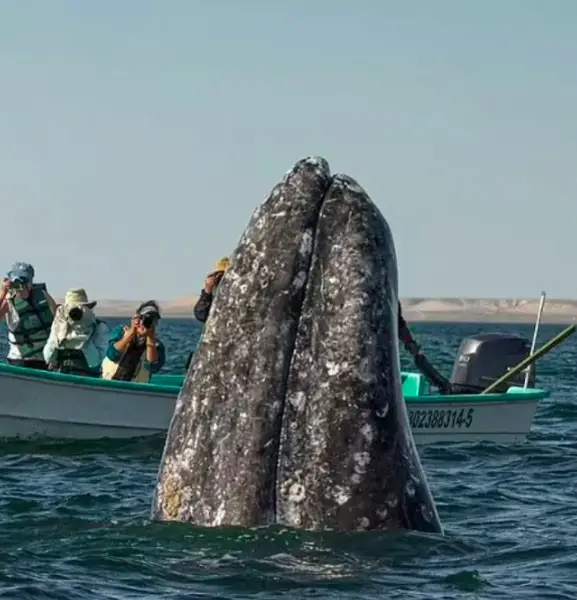 All marine life lovers waited patiently on the boat with their cameras on, but almost missed the spectacle when the giant whale decided to fool them. They were far off the coast of Baja California, Mexico, waiting for the opportunity of a lifetime, but when the whale popped up its head they were all looking in the wrong direction.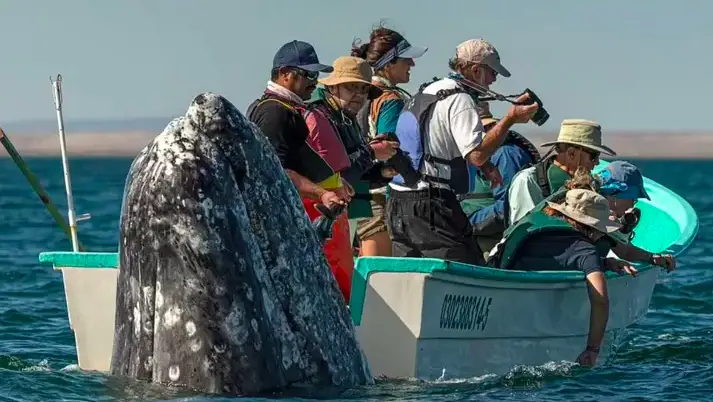 But animal lovers were lucky enough to turn their heads just in time to snap some adorable photos with majestic creature. When curious tourists saw that they had missed their first chance, the humpback whale offered they take another look at her. This time, some whale watchers also took note of the moment.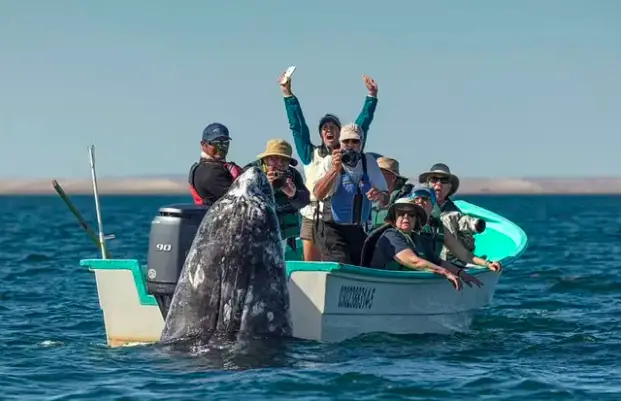 Photographer Eric Smith, who witnessed this entire scene, could not believe what he had seen. "She slowly and quietly raised her head high above the water and looked around her," the 49-year-old said. "When everyone turned around, she quickly sank into the water. Applause and hysterical laughter followed."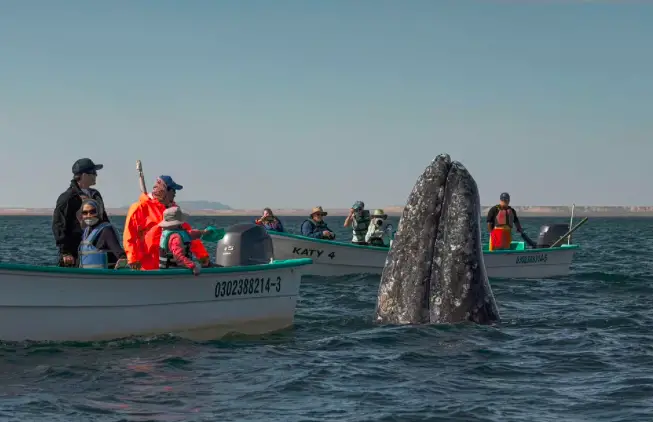 "I was in another panga [boat] a few tens of feet away and caught the moment just before everyone knew she was so close. It takes a lot of luck to photograph whales, but the key is to always be vigilant and prepared."