What could be more adorable than two animals interacting cutely with each other?
This cute little puppy named Frenchie was walking along Wall Street in New York with its owner. Then suddenly the dog found the police horse. Without a second thought, he ran to him. Occupy Wall Street protests have led to police action in the area and people slowly noticed that Frenchie and the horse are interacting with each other. In fact, they even managed to draw a small crowd. All in an incredible display of love and cuteness.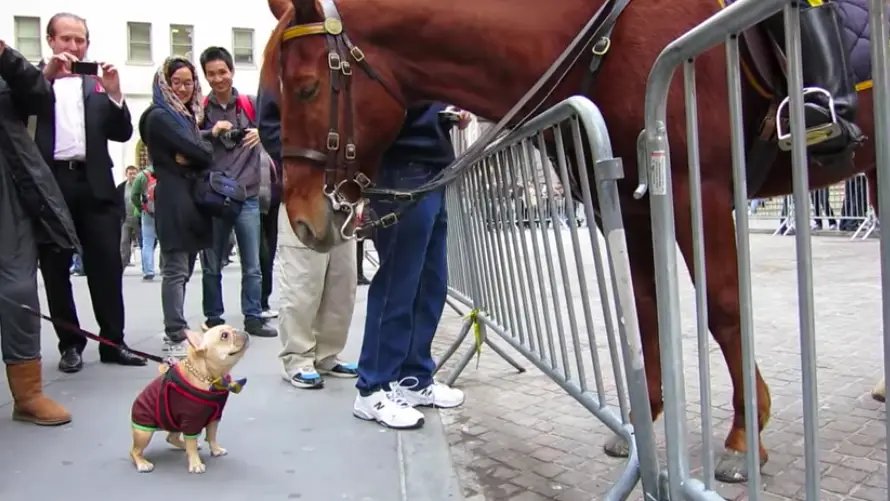 The adorable French bulldog definitely wanted to spend time with his new friend and was looking at him in awe. You can absolutely tell what Frenchie likes to play when he jumps and runs with excitement.
"I saw this on my walk back to the office from lunch. It was a nice contrast to the perception everyone has of the NYPD in the area due to the Occupy Wall Street camp nearby," the video description reads.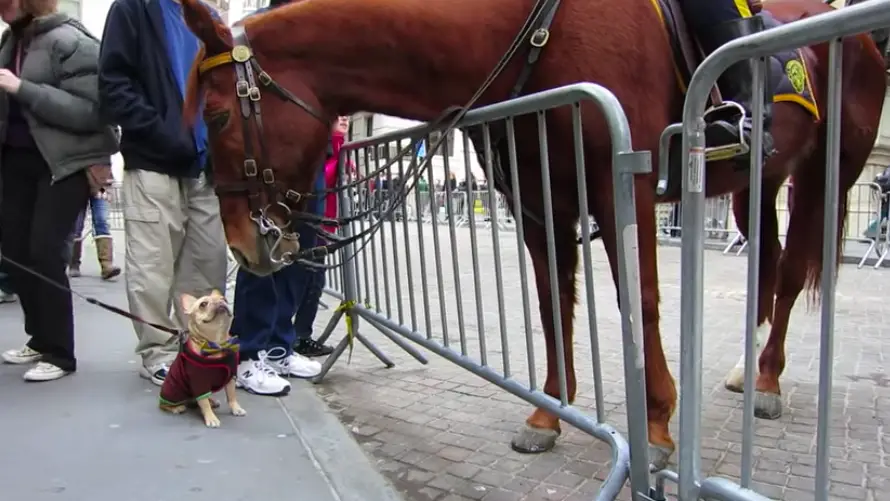 The dog could not hide his enthusiasm, but the horse looks rather interesting and startled. After all, he was on duty, so he had to be as professional as possible. The mix of emotions in one way or another proves once again that friendship knows no borders.
Two new friends had a great time together, and the sight of them touching their noses is particularly touching. The little puppy was so passionate and the locals laughed out loud. "That`s so cute," one woman who passed by said.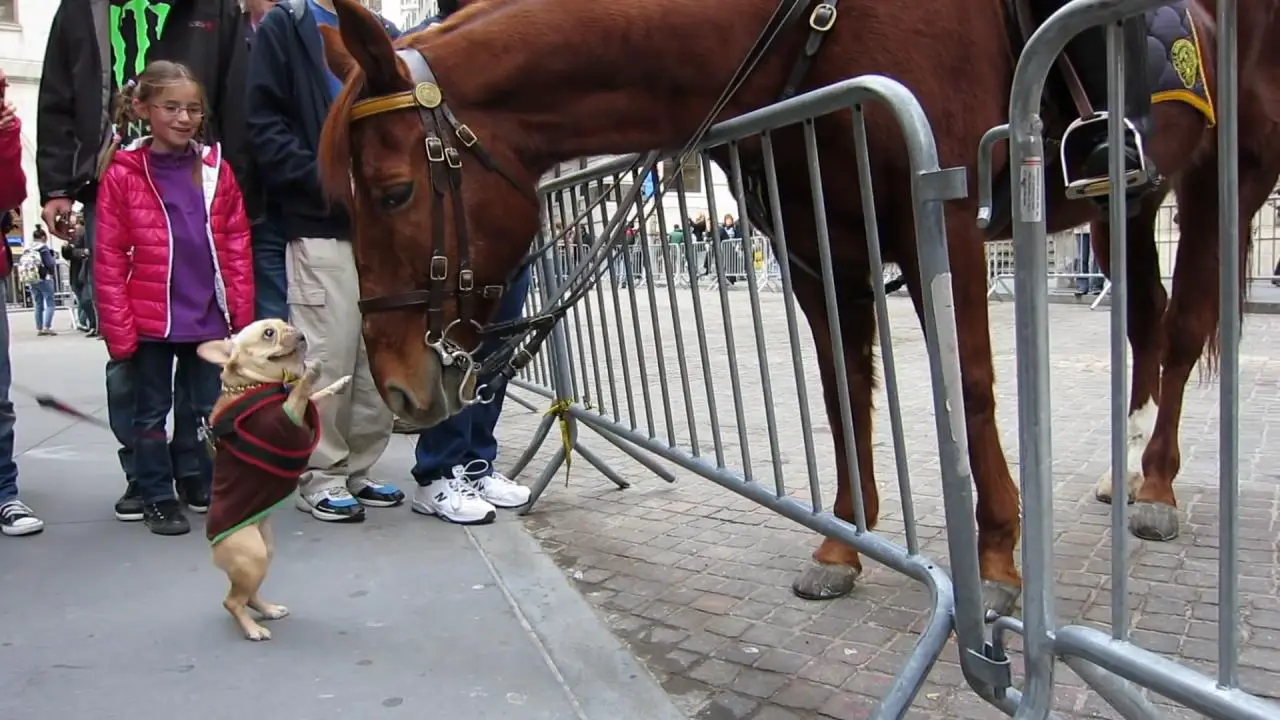 It didn't take long for people to pick up their phones and start capturing moving moments. Watching the crowd, Frenchie reached out to some people and even became friends. What a friendly puppy he is.