The best thing to do after seeing bears and bear cubs is to stay away from them. However, the officer saw one of the cubs in trouble and decided to risk his life. Kind man, in the end saved a bear cub's life!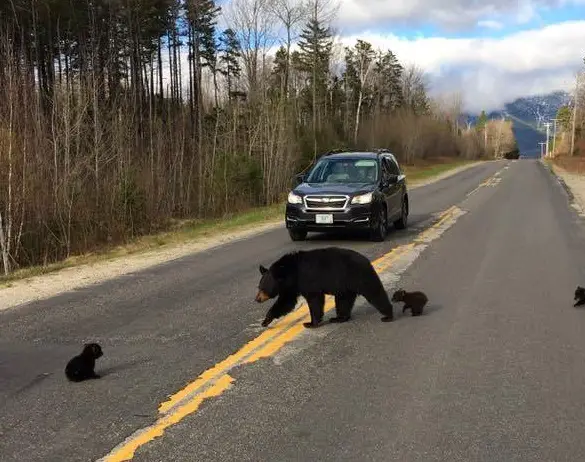 Thomas Owens was a State Soldier in the Carroll City Police Department, so understandably for an officer from New Hampshire, he'd seen plenty of bears over the years. The state of New England is home to nearly 5,000 bears. So he always knew how to react when he encountered these wild animals. However, when he saw a bear and her cubs trying to cross a road, he was very careful. However, the reason was noble – to save the life of one of the small bears.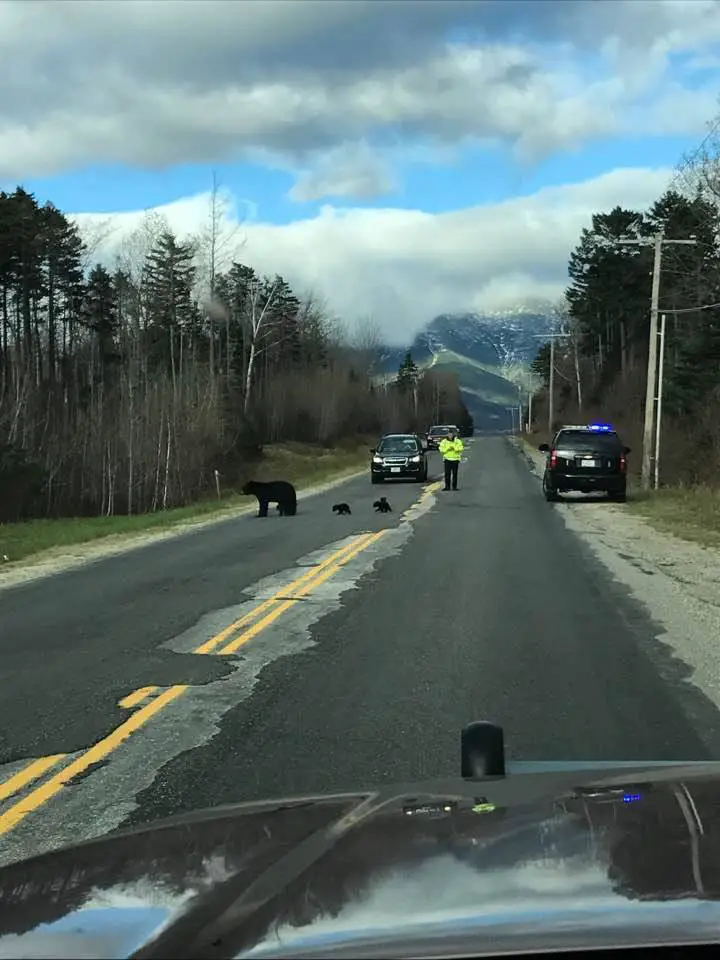 Officer Owens discovered a family of bears while on patrol. So he parked the car and waited until they crossed the road, but for some reason the mother and three cubs kept coming back and crossed the road again. Soon he realized what was the reason. Another pup, a fourth pup, could not keep up with the family. At this point he realized that something was wrong. But before the officer could move, the mother bear and her three healthy cubs made a hasty decision. They got lost in the bushes, leaving behind a small bear.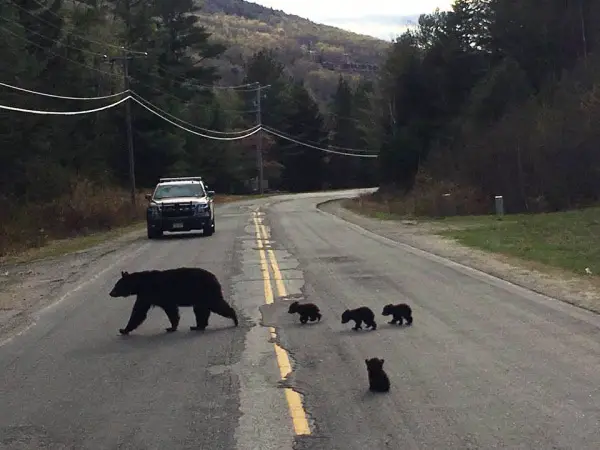 Determined to help the poor little thing no matter the cost, Officer Owens stepped out of the car and approached him and stayed by his side, but before calling New Hampshire Fish and Wildlife to claim help. The kind officer was aware of the danger because the mother could return at any moment and she wouldn't be too happy to see a human next to her baby. However, Officer Owens accepted the bet.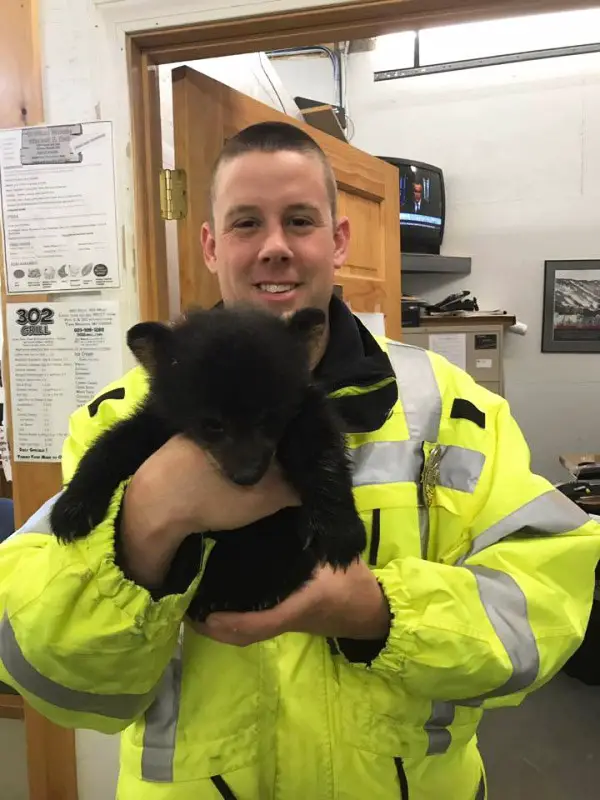 It didn't take long for help to arrive. But surprisingly, the Fish and Wildlife rescue team discovered a fifth cub, not far away, also sick. The two cubs were taken to a rehabilitation center. Officer Owens also joined them and he even posed for pictures with the young child he was taking care of. Both siblings will stay in rehab until they are well enough to return to nature and reunite with their families.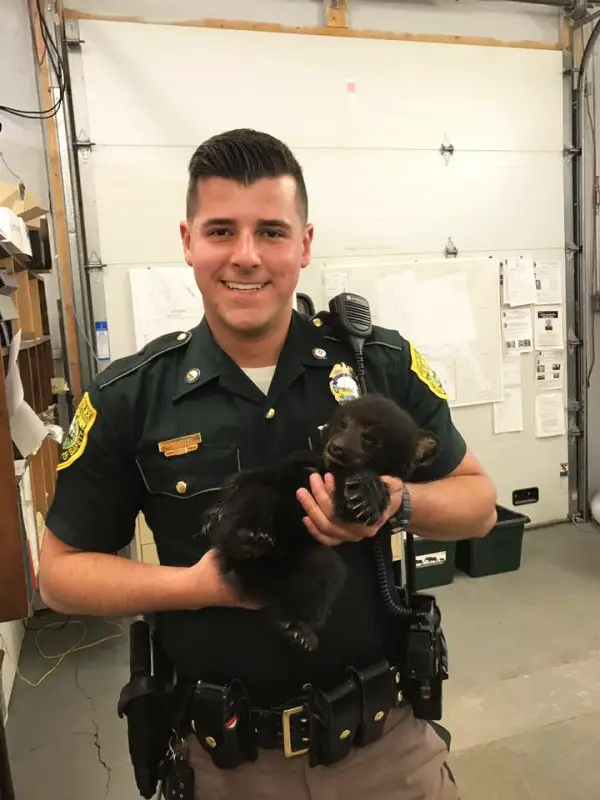 Learn more about this touching story in the video below!