Sometimes life is too cruel to man's best friend when too many dogs are ending up in a shelter. For some of them, the moment they are adopted, a new chapter begins, while for others, the only remaining option is to be put down, which is heartbreaking. As a dog lover, I cry every time I see a dog in a similar situation. But even when we want to do something to help these unfortunate creatures, we are sometimes helpless.
For Kala and Keira, two dogs at Atlanta-based Angels Among Us Pet Rescue, fate seemed sealed. They were about to be euthanized as no one wanted to adopt them, even if they were such loving and welltrained puppies.
Running out of time, the shelter's volunteers finally tried one last attempt to find a new home for two dogs. They shared photo of the pair hugging on Facebook in their desperate attempt to save them.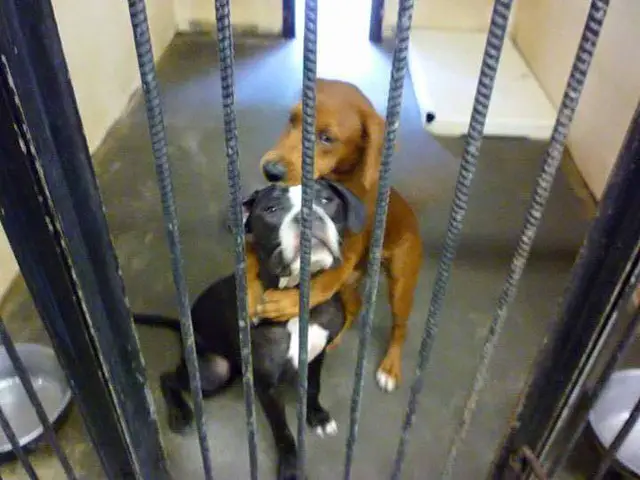 "I'm Kala. This is Keira. We're so scared in here. The people working in the shelters see how scared we are but just told each other that today is our deadline. If no one saves us, someone will take her away from me. I'll see her as she goes down the hallway. She won't come back and I'll cry. They'll come for me next, and I won't be as brave," they wrote in the caption.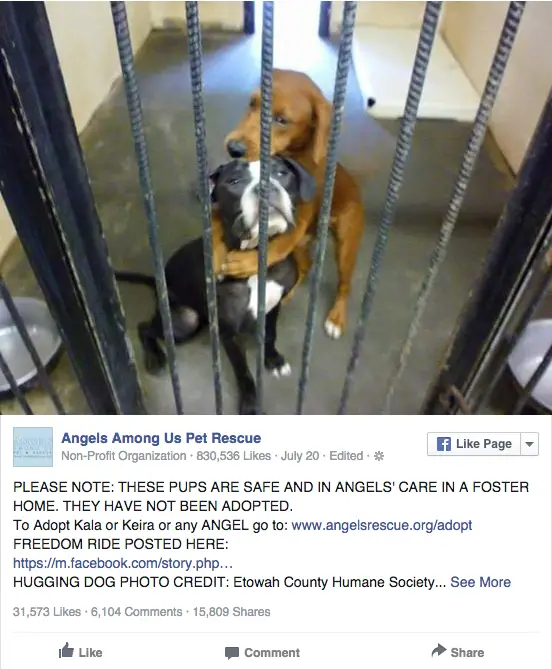 The strong image went viral in minutes and succeeded. Less than two hours after the photo was posted on Facebook, Kala and Keira's saviors had just arrived.
"I can't express in words how happy we are to have these best friends safe and together!" the shelter staff said.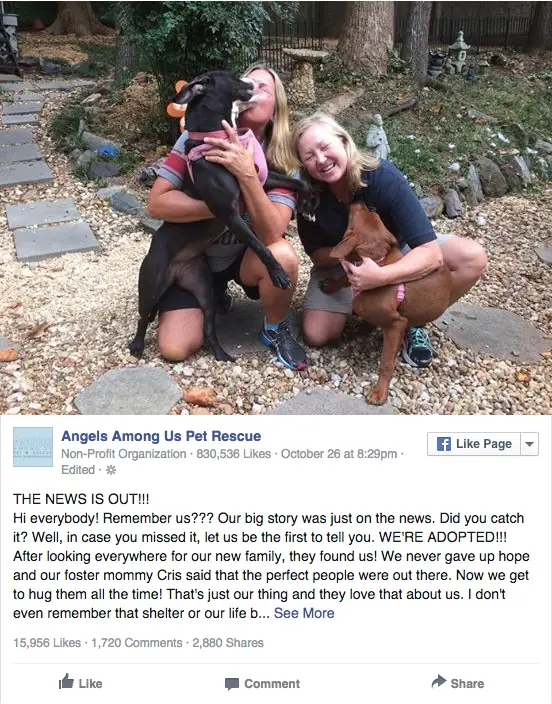 Luckily, these two girls are now living happily in their new home. This story couldn't have had a better ending!