Florida police officer never imagined he would be making a new best friend when he made routine call. But it was love at first sight between the friendly policeman and the cute dog he met. It was enough just to hold him in his arms and not let him go even for a moment. The two are now inseparable!
Fort Walton Beach Police Department officer Marcus Montgomery was sent to the local Panhandle Animal Welfare Society (PAWS)- local shelter- to resolve the conflict between the center and former employee. But he hardly knew that at the end of the day he would have a new furry friend.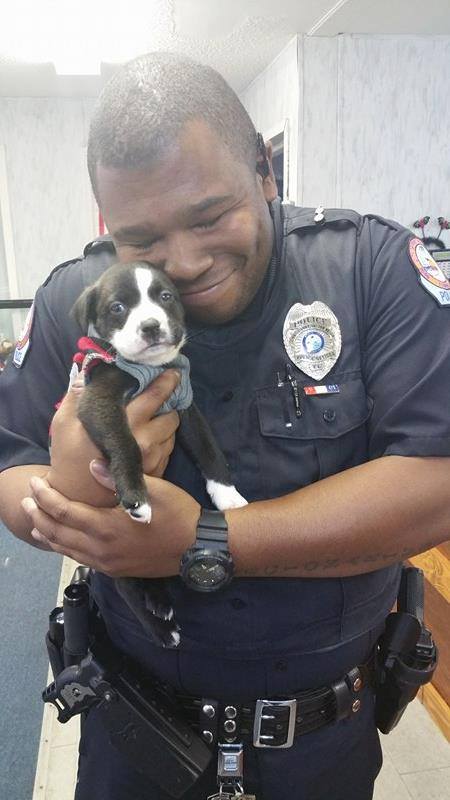 "We talked for about 20 minutes and we were finishing the investigation," officer told BuzzFeed. "One of the supervisors left and then came back with this little puppy in his arms while I was still talking to PAWS manager. You could tell he'd been sleeping because his eyes were heavy and he was yawning constantly."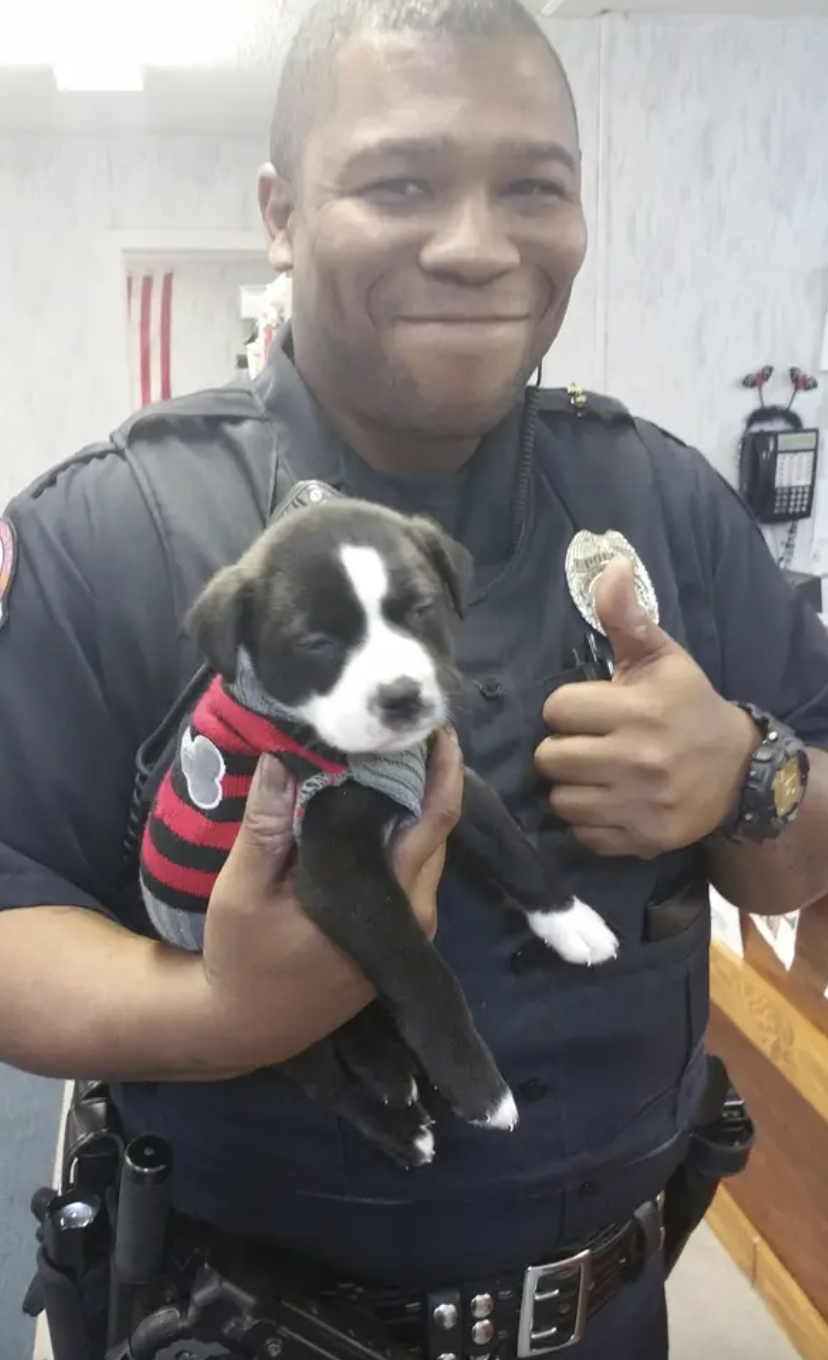 Officer Montgomery couldn't help but fall in love with him as soon as he saw that cute figure. Especially when he found out about his sad story. Apparently the puppy was left on the doorstep of the shelter in a box during the night and the staff found him in the morning. After hugging him for a while, Officer Montgomery realized he wouldn't leave empty-handed, so he adopted Kylo – how he later named him – straight away.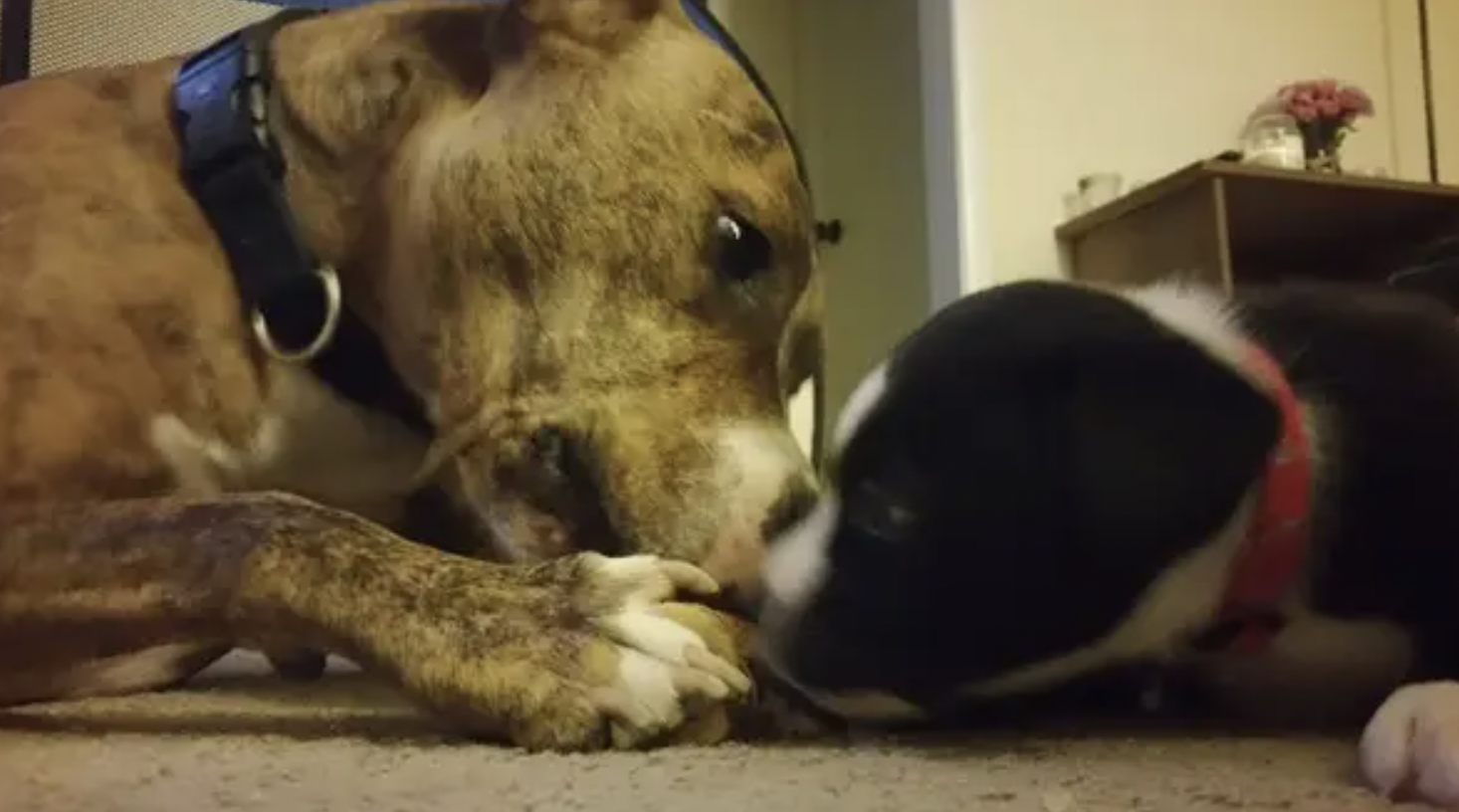 "When the supervisor brought him in, I just looked him in the eye as he yawned at me and said to the supervisor, 'Don't bring him here, because I'll take him home right away`," Montgomery said.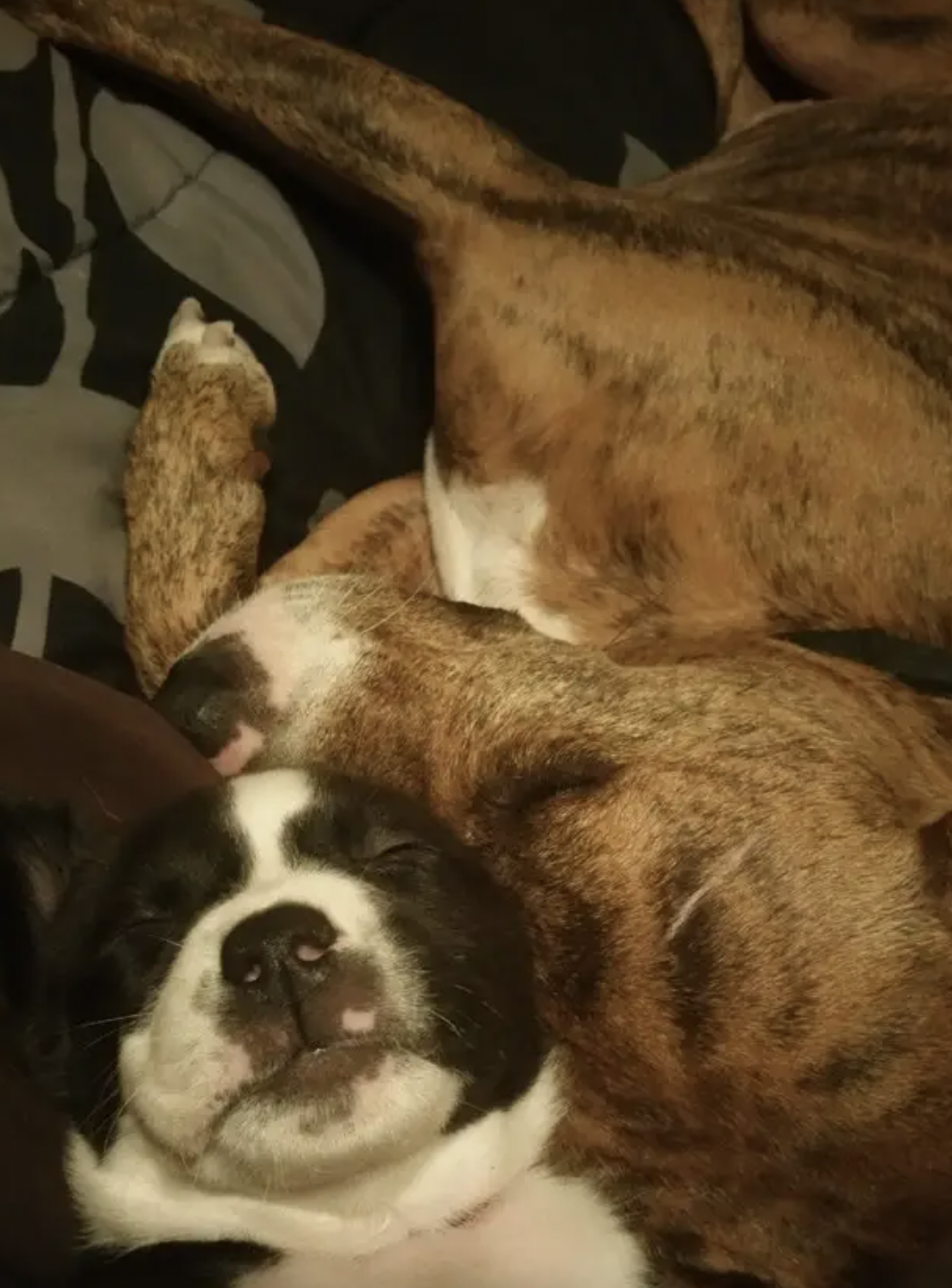 When he brought him home, not only police Montgomery but everyone fell in love with sweet Kylo, ​​including his other dog Vader. "My girlfriend and I have wanted another dog for a long time because Vader, our other rescue, loves meeting other dogs and playing with them," he said. "Unfortunately, we knew Kylo, even at his age, people would just look past him and not want to deal with the responsibility that comes with a dog like him."