Two very unfortunate stray dogs found solace in each other in the sweetest way possible. Their touching story has won the hearts of millions and shows that love and affection are enough to overcome any obstacle in life.
It was an extremely cold night when animal control officers spotted a Pit Bull roaming the streets of York, South Carolina. The dog named Daya was pregnant, so the officers tried to find her a safe haven as quickly as possible. They called Halfway There Rescue, who agreed to take care of the poor dog, at least until it gave birth.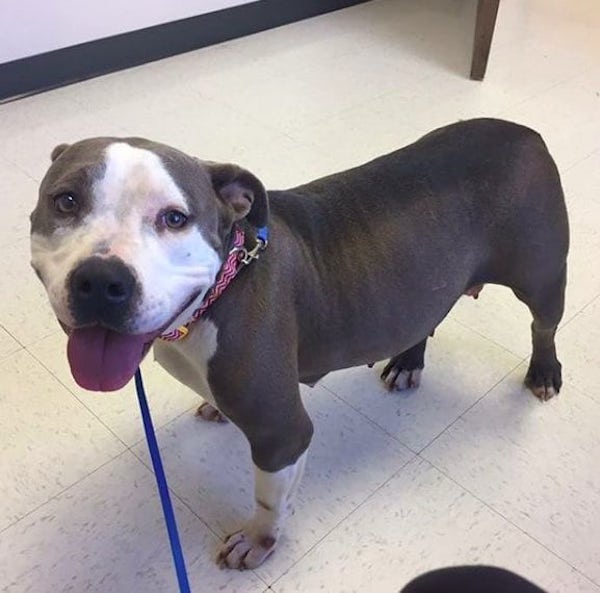 Unfortunately, during a medical check-up, things looked worse than expected and Daya had to undergo immediate surgery. She not only lost her unborn babies, but also put her life in danger. The pit bull eventually survived, however, but the thought of losing the pups broke her heart.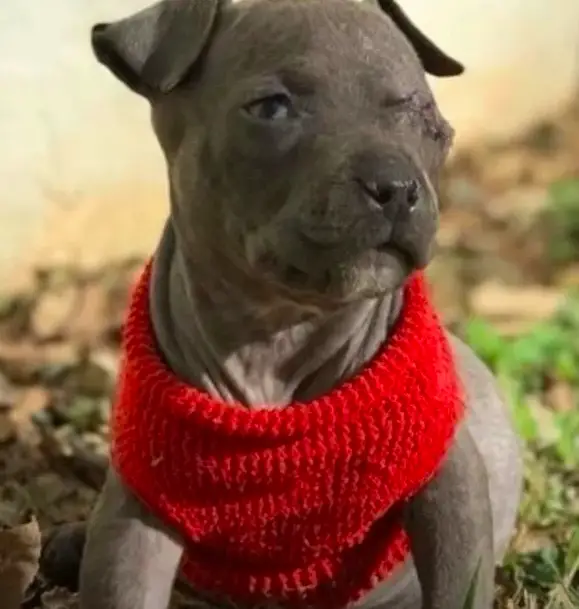 However, Daya's story has a happy ending. The sun shined again for her when an orphaned puppy was rescued at Halfway Rescue. For baby Raisin, life was also extremely hard. With a severely injured eye, very scared and confused, the little dog was also found on the streets of York.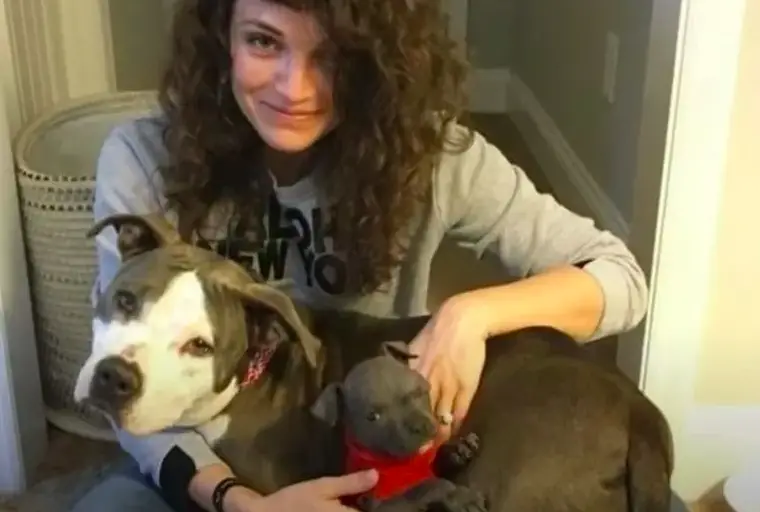 A very attractive thing happened when the rescue team decided to introduce Raisin to Daya. It was like a perfect fit between two broken pieces. Next to the little puppy, Daya finally felt what it was like to be a mother, and Raisin suddenly found the comfort and love his mother could not give.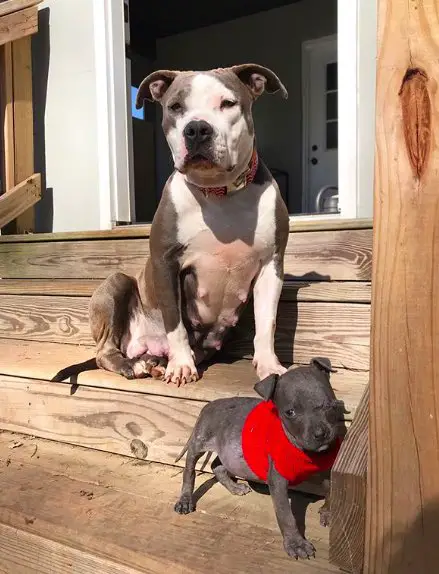 The two immediately formed a bond and their wonderful relationship healed them both. Although they eventually went their separate ways, the moments they spent together taught them how to live again. Daya was adopted by the family who initially fostered her, and Raisin also found (after several attempts) the beloved family who adopted him.
Meet the amazing story of two beautiful souls!