It's winter and snowmen are everywhere, and it turns out that not only the children are happy to see them, but also other cute creatures like deer and rabbits. Only the perspective is different, as these fluffy guys don't really like them because of how much snow they are made of, but because of that sweet orange nose. After all, who can blame them?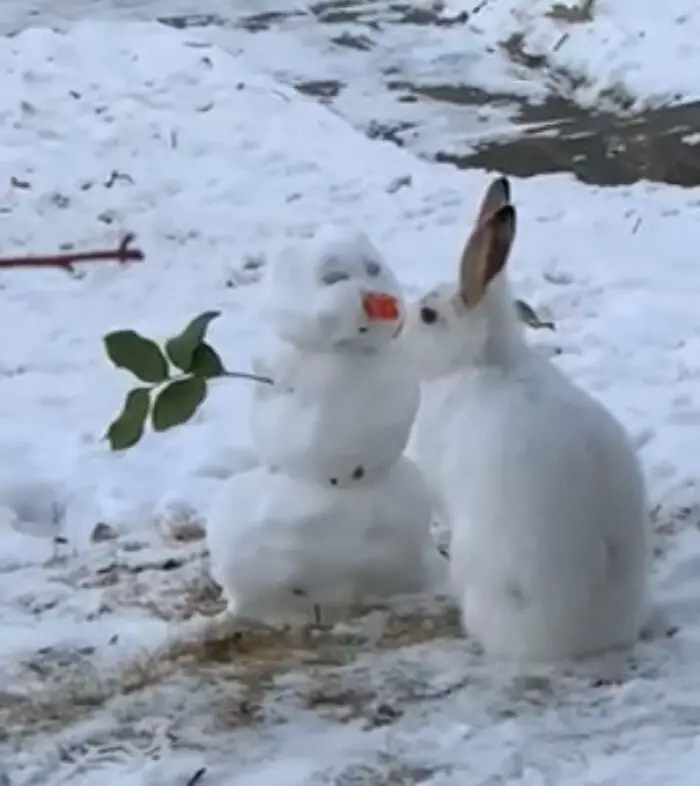 So when a family from the Cambrian Heights suburb of Calgary, Canada, made a snowman on their doorstep, they thought their only enemy would be the sun, but they were wrong. It didn't last too long until a sweet little creature made its way to the Bryant family snowman and devoured its nose. Of course, the whole family couldn't help but have fun and shoot the adorable scene.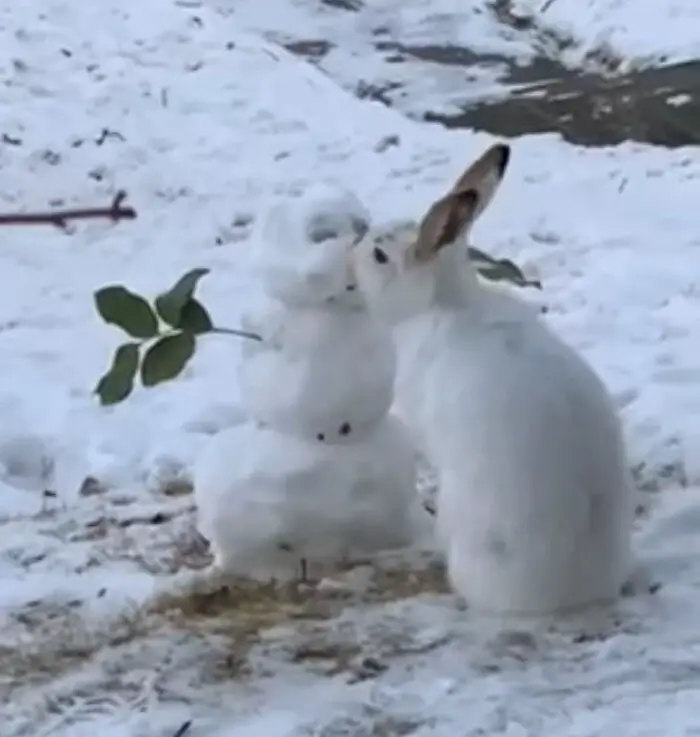 Despite that, the Bryants had no idea that the short video would gain a lot of attention online, but soon after Sheila Bryant shared it, it caused a stir with lovers of the fairy tale scene. "I just kissed the snowman", the family can hear as they record the hungry rabbit nibbling on the poor snowman's nose.
Here is the video!