All horses are beautiful and have won our hearts not only for their attractiveness but also for their distinctive personalities. Every horse owner thinks that their animal is the most beautiful in the world, but there is one famous horse that has captured the hearts of millions of people and left them speechless with his extraordinary looks.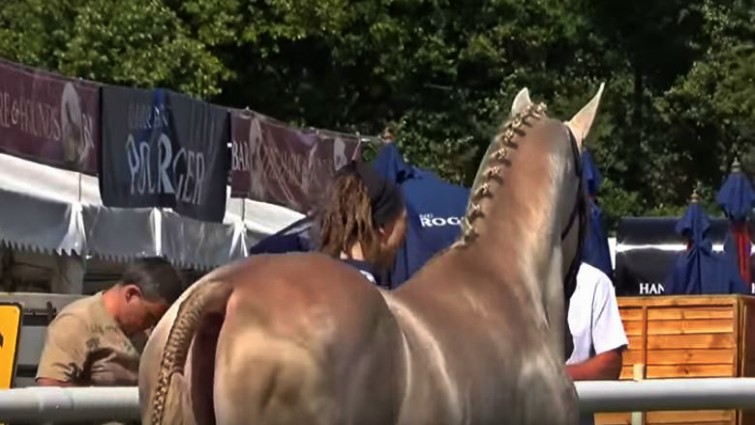 If you are a real horse enthusiast, you have probably heard about Kambarbay Pelino, a renowned equine that is highly regarded all over the world. Some even refer to him as the "ninth wonder of the world," saying that he is a living piece of art.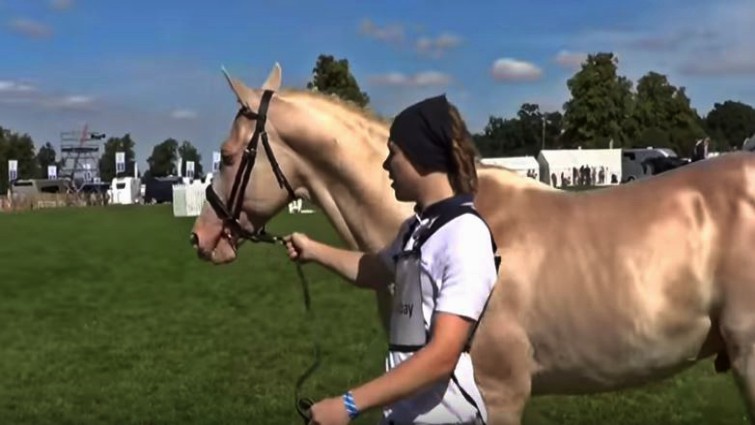 Though we doubt it, we are confident that his sparkling coat will wow you into respecting him despite our reservations. It seems as though he is composed of pure gold. See this stunning Akhal Teke horse in the video below during the British Bred Sports Horse Stallion Parade Landrover Burghley International Horse Trials.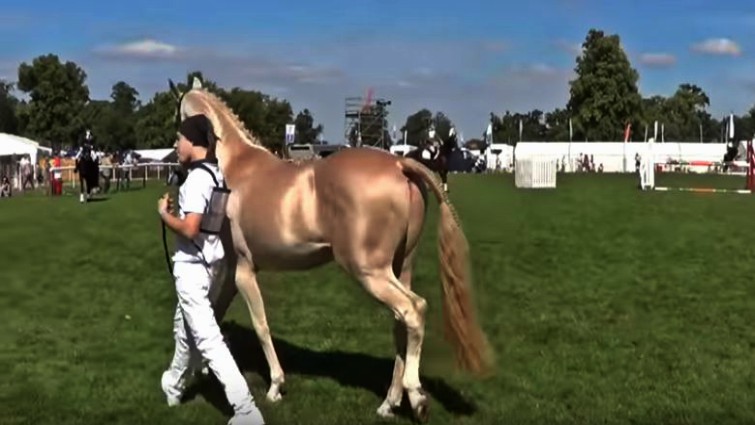 This kind of horse only appears once in a lifetime, therefore everyone who had the chance to witness him in person should consider themselves fortunate. In addition to having a gorgeous coat, he also has good posture, is aware of his attractiveness, and isn't scared to display it in front of the public.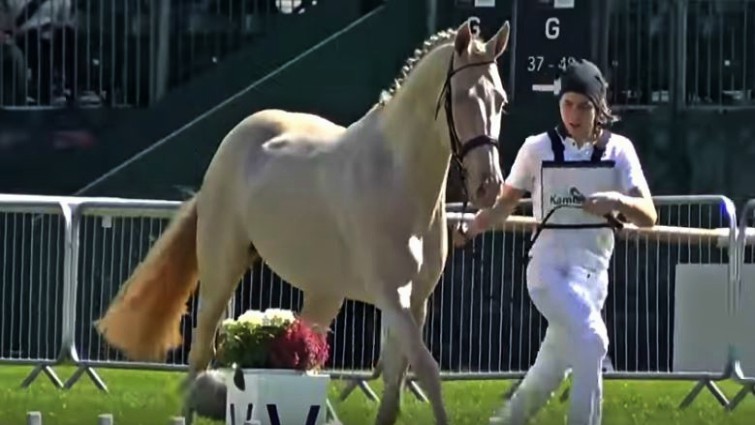 Take a look at the video below and make sure to share it with your friends!