If you've ever wondered what a group of happy bear cubs might sound like, you must watch this adorable video. However, I must warn you that you may fall in love with them!
Bears, contrary to popular belief, adore fruits, particularly forest fruits and apples. So when this sanctuary decided to treat their little residents to a pile of delicious apples, they videotaped the event and were pleasantly surprised. The sound these rescued bear cubs make as they enjoy their tasty meal is simply adorable. Even the keepers were taken aback because black bears rarely make noise.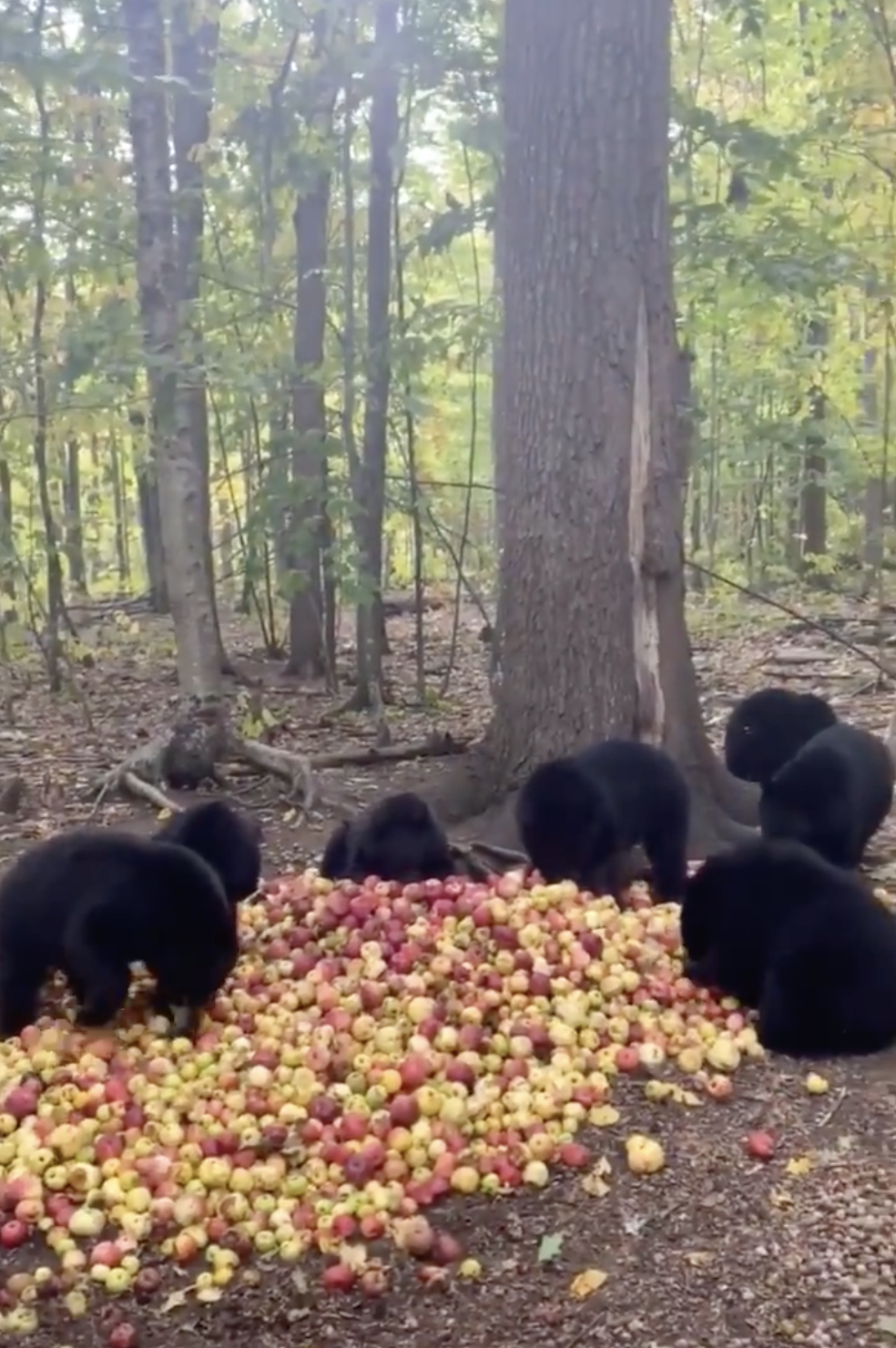 John Fusco, a writer, producer, and wildlife enthusiast, captured the adorable scene on camera at the Kilham Bear Center and then shared it on Twitter. He wrote in the description of the now-viral video, "Have you ever heard bear cubs make their 'sound of contentment?'"
Kilham Bear Center in Lyme, New Hampshire, is a sanctuary for orphaned black bears from New Hampshire, Vermont, and Massachusetts. The cubs are cared for and rehabilitated here until they are ready to return to their natural habitat.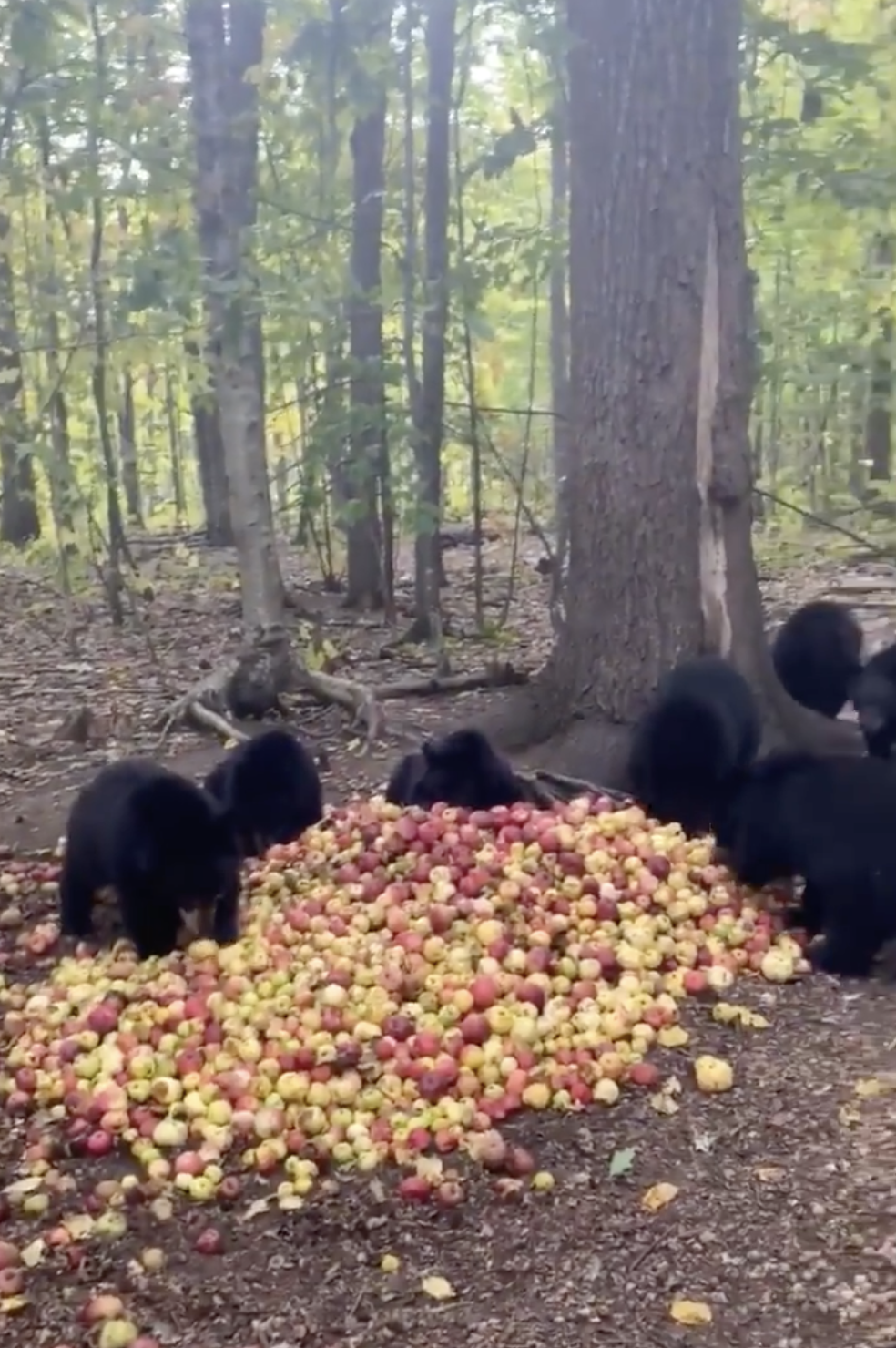 Rae Wynn-Grant, a conservation scientist for the Los Angeles Times, said of the video, "They're obviously in a healthy sanctuary… It's only natural that they'd be cooing and telling us how wonderful they're feeling."
Needless to say, the apple pile has no chance against these adorable little scavengers! The adorable moment can be seen in the video below!
Have you ever heard bear cubs make their 'sound of contentment'? @RaeWynnGrant pic.twitter.com/CpuuM86imw

— John Fusco (@JohnFusco12) September 25, 2020