The animal kingdom has some of the most amazing, yet unusual friendships, but nothing compares to the incredible bond that exists between a Golden Retriever and a wild deer. These two unlikely companions have been best friends for over a decade and perfectly demonstrate what the animal world is all about. Everyone should meet G-Bro, the sweetest golden retriever, and Buttons, a rescued deer!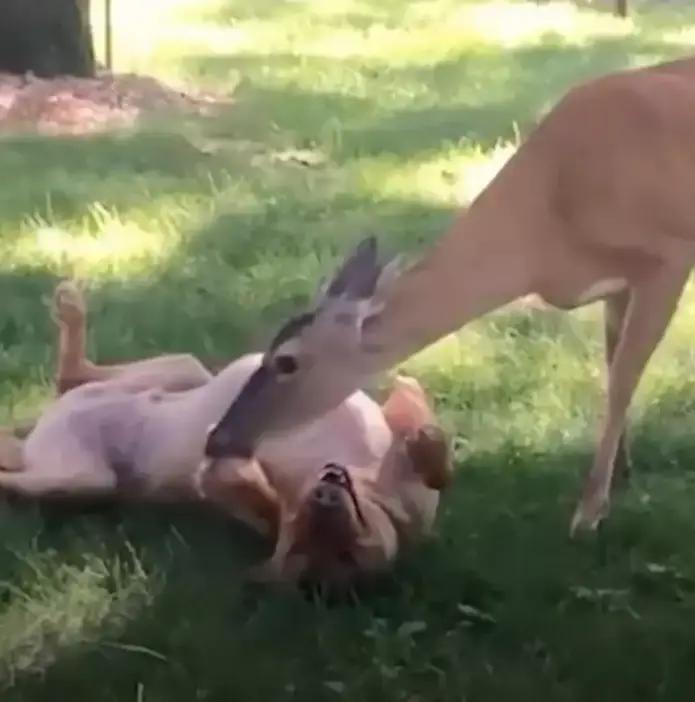 Lorrie, G-human, Bro's offered to help when she learned a deer had been hit by a car 11 years ago, even though she had no idea how to handle the situation. She did, however, decide to take in the poor wild animal as a foster child. But she had no idea that her noble gesture would change the deer's life, as well as her dog's.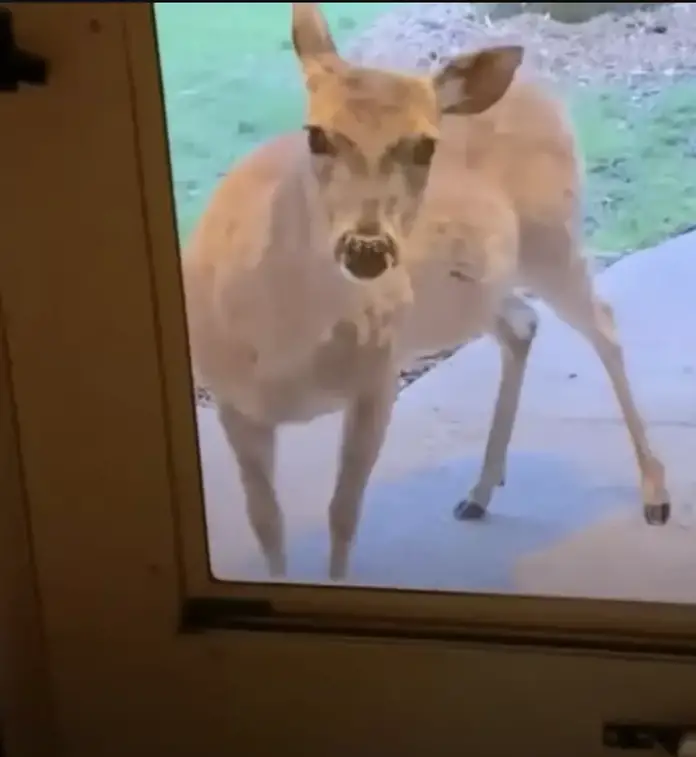 Lorrie explained, "When we first rescued Buttons, we had a friend who had raised a deer, and someone called them and said a mama deer had been injured. They contacted us, and we eagerly accepted… It took a lot of effort, but our ultimate goal was for her to be free while also becoming a member of the family."
Lorrie and her family were not happy when Buttons fully recovered and it was time for her to be released back into the wild, but they eventually accepted it.
Buttons, surprisingly, did not want to leave her adoptive family, particularly her best friend G-Bro. So, even after her release, the devoted deer continued to pay visits to her dear friends. The rescued deer continued to enjoy hanging out with her friend dog and the family's cat even after a year had passed. As a result, everyone became accustomed to Buttons' unannounced visits.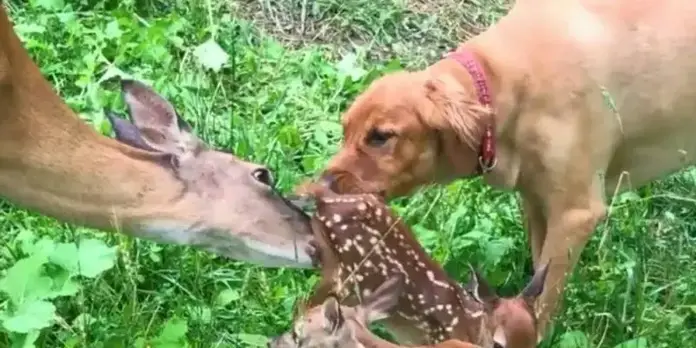 "Buttons will just show up at the door," Lorrie explained, "and that's when you know she wants to see her buddy. If you don't answer the door in a timely manner, she'll paw at it."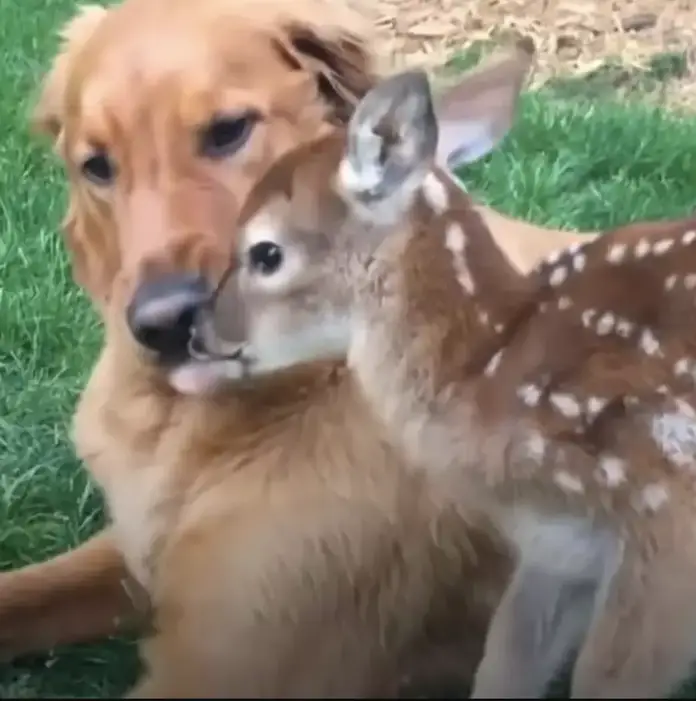 But it was the deer's visit with her two babies next to her side that was the most unexpected. Buttons wanted to introduce the two fawns to her best friend and the family who had saved her life, despite the fact that they were only a few days old. G-Bro, unsurprisingly, fell in love with Buttons' children right away, and he even assists her friend with maternal duties.
In the video below, learn more about this incredible friendship: