This adorable pit bull is exactly as sweet as her name implies!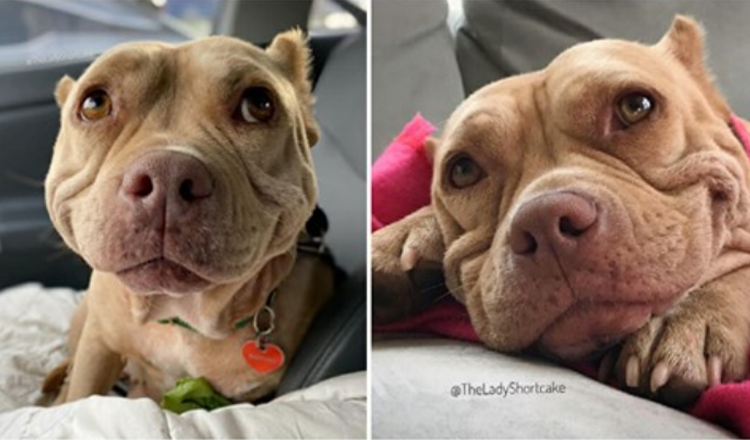 It's amazing how much of a difference a little love can make in a dog's life. So many pets begin their lives in deplorable circumstances, struggling and fending for themselves on the streets, but completely transform once they receive the care they require.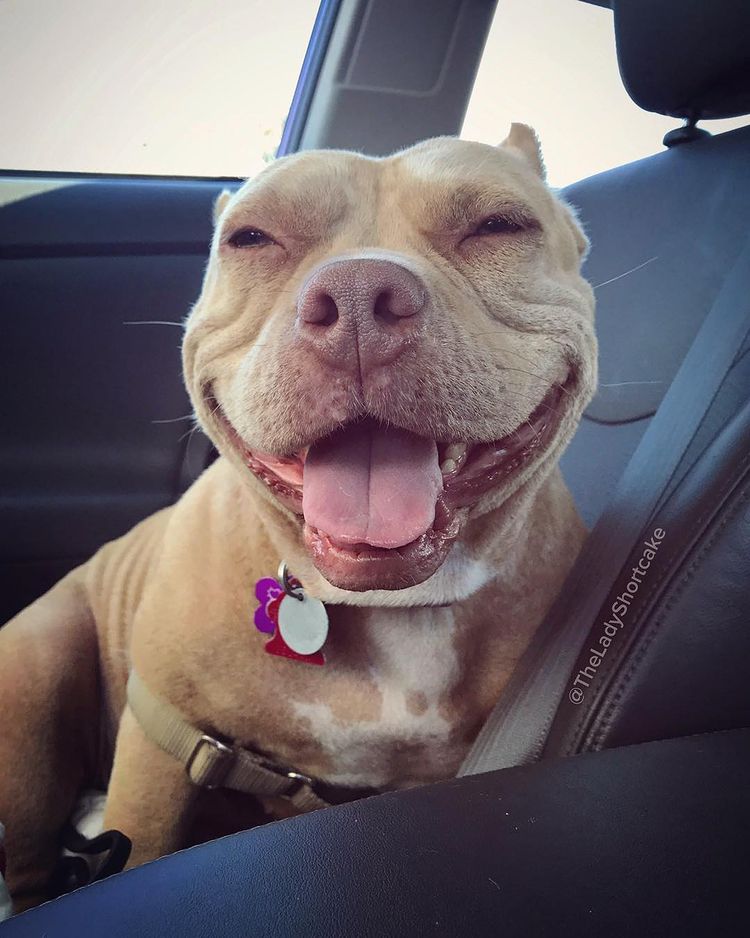 Like one dog who, after finding her forever home, always has the biggest smile on her face — she's now an internet celebrity known as "The Happiest Dog in the World."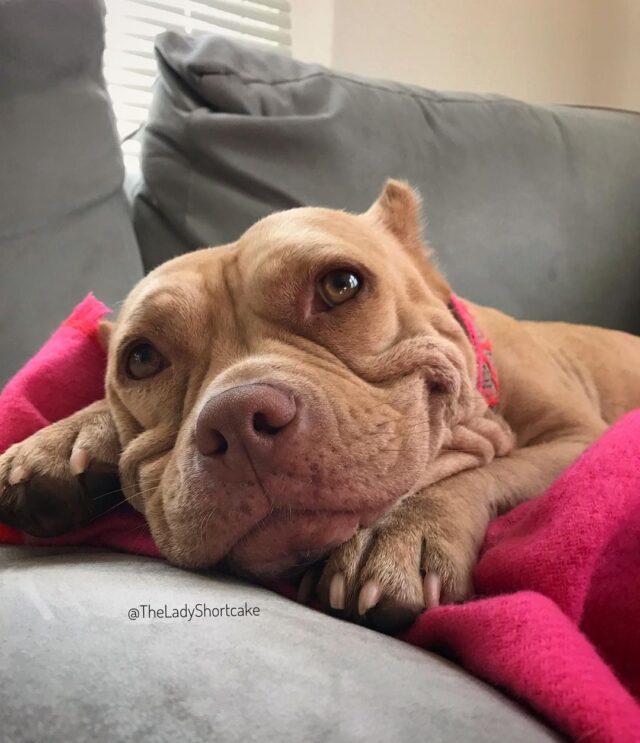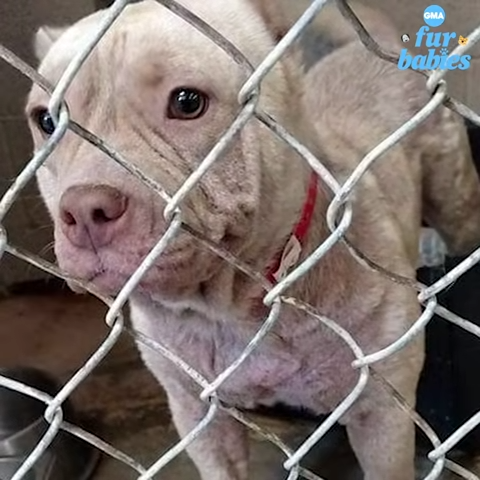 Lady Shortcake, a 6-year-old Pit Bull, has a stunning smile. Her human fell in love with her because of it, and now that she's adopted, she smiles even more! It happens when she's excited, but it also happens when she's trying to get herself out of trouble. In any case, her distinct expression is one-of-a-kind.
This adorable rescue pup has captured the hearts of dog lovers all over the world. Her social media posts always make people's days better. Just looking at her will melt your heart!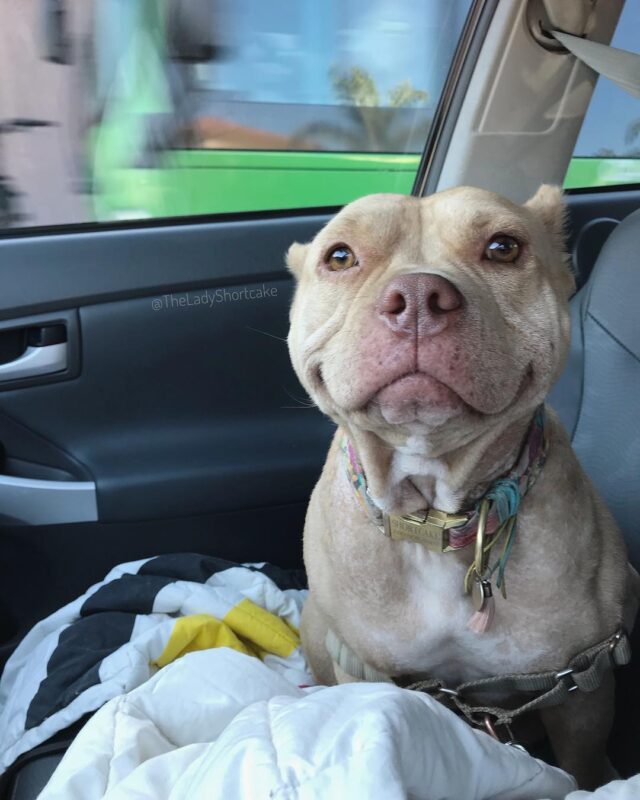 Let's meet Shortcake:
Yes, that huge smile is genuine, and it's a face she's been making since being rescued by her owner, Amy Matsushima.
Yes, that huge smile is genuine, and it's a face she's been making since being rescued by her owner, Amy Matsushima. Shortcake, on the other hand, hasn't always been so cheerful. In fact, she began her life as a stray dog on the streets of Fresno, California.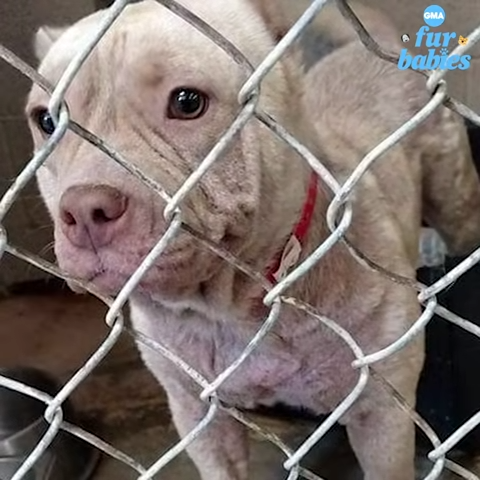 "Shortcake was discovered on the streets with severe mange and a hernia," Amy told the Daily Mail. "Her time at the shelter had run out when Fresno Bully Rescue became aware of her."
"She wasn't in the best of health because everyone who met her back then said she smelled like rotting flesh due to her mange."
Amy, on the other hand, fell in love with Shortcake and her unbreakable spirit after seeing a photo of her on the internet.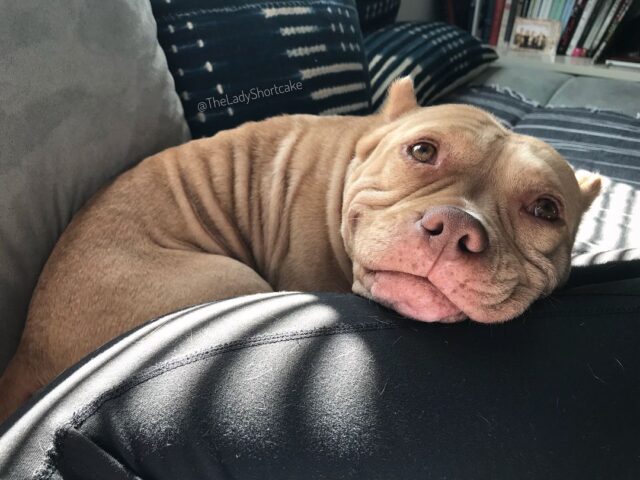 "I couldn't believe it when I saw her picture on the rescue's website," Amy told Good Morning America. "She looked miserable, but she was wagging her tail and smiling, and it just hit me in the heart. I thought to myself, 'I have to meet this dog.'"
Amy decided to adopt Shortcake after meeting her for the first time. Fortunately, the dog recovered quickly from the mange.
Shortcake is now a healthy, playful, and laid-back dog who prefers staying at home to going for walks, and her newfound happiness is visible on her face.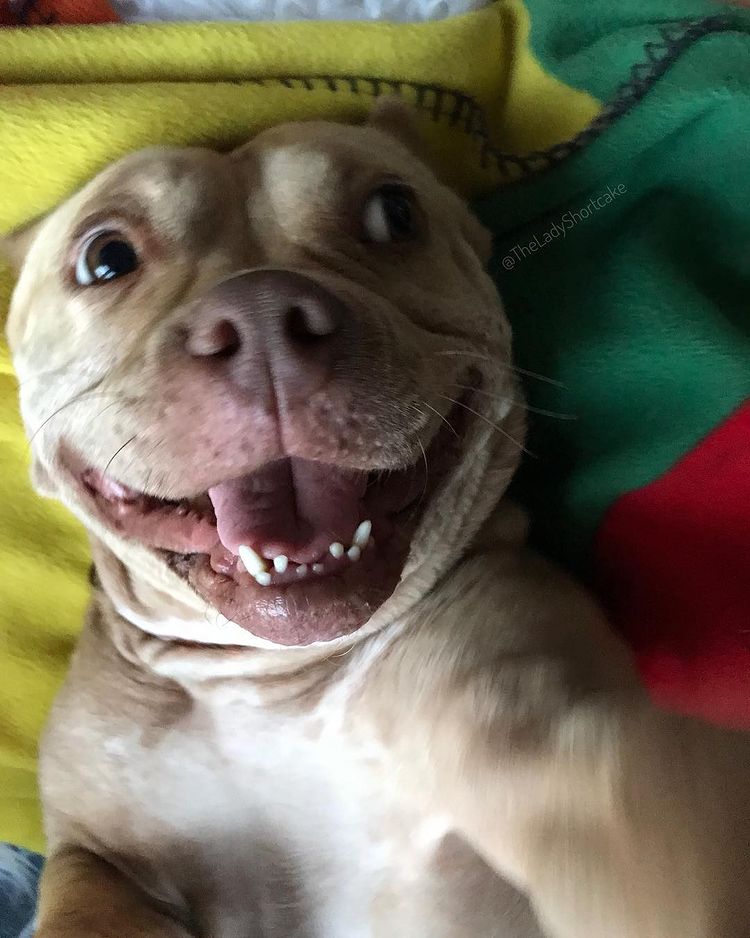 Shortcake's most distinguishing feature is her frequent, wide smiles, which Amy still doesn't understand.
"I don't know why she smiles so much," she explained to GMA. "I can't make her due it on cue."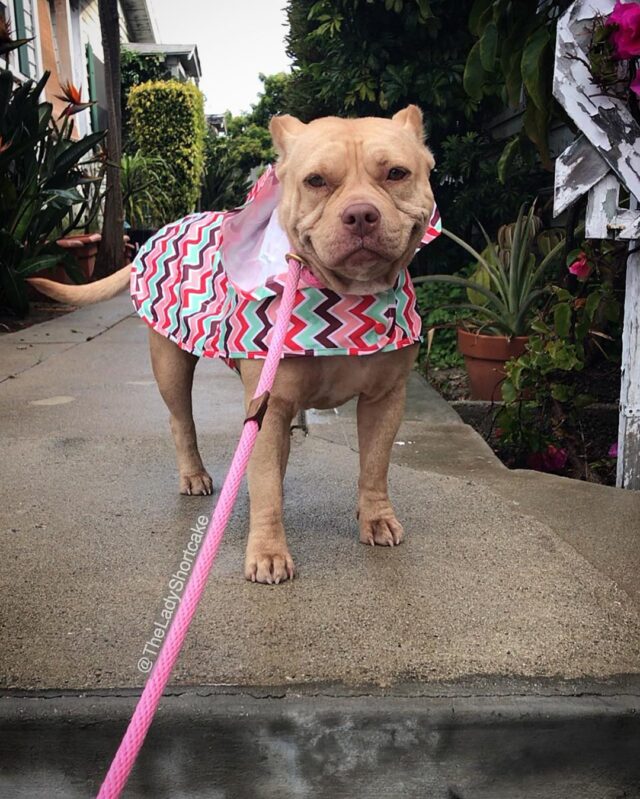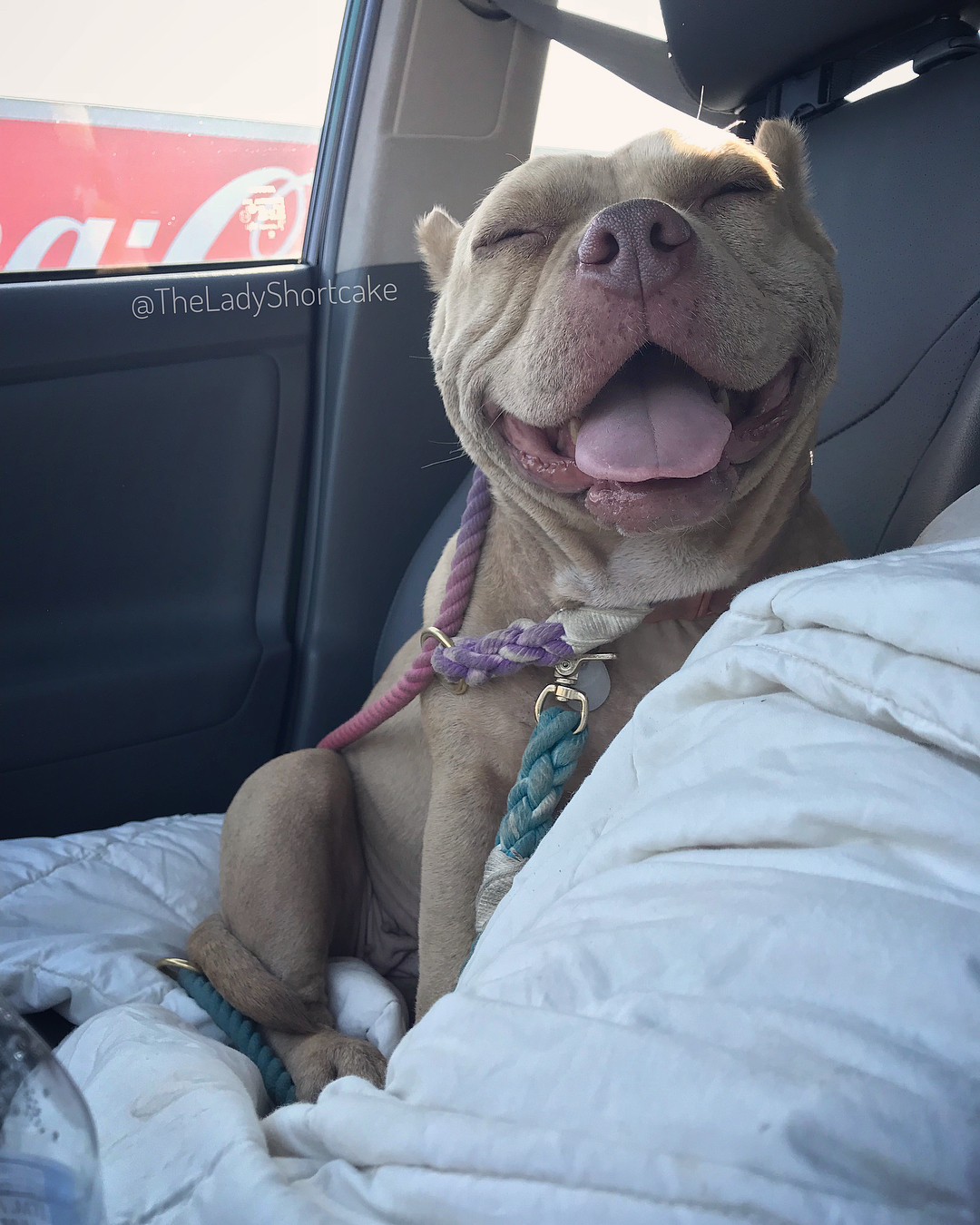 Shortcake's smiles, on the other hand, have delighted fans online. @theladyshortcake's Instagram account now has over 185,000 followers.
"The wonderful thing about social media is that people tell me how much joy she brings them and how they make her smile," Amy explained. "I think it's wonderful that she makes other people happy."
You can see more of Shortcake's beautiful smile by following her on Instagram!
We're so glad this dog found a loving home! Please share this incredible story!