A red fox named Cropper was found by the roadside and rescued by The Fox Project in Turnbridge Wells, England. Due to his severe injuries and illness (toxoplasmosis), rescue was unable to return him to the wild. So they only have two options: release him or find him a home. However, it is difficult to find a home for a wild animal. Everything stood still until the arrival of Mike Trowler, a retired engineer.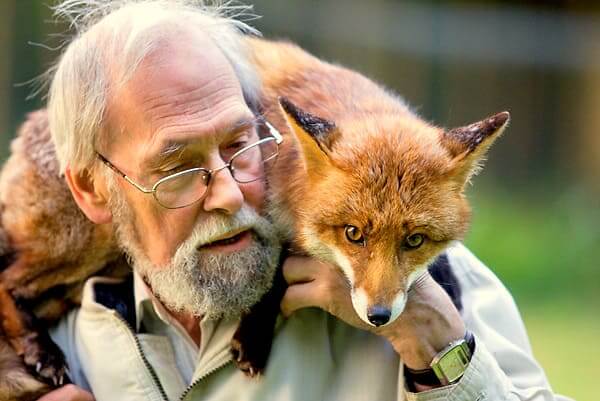 Mike said that he was impressed by fox behavior and spent his time dealing with them. For this reason, Mike took Cropper home and treated him. In addition to caring for injured foxes, he helps orphaned fox cubs and rears them until they return to the wild.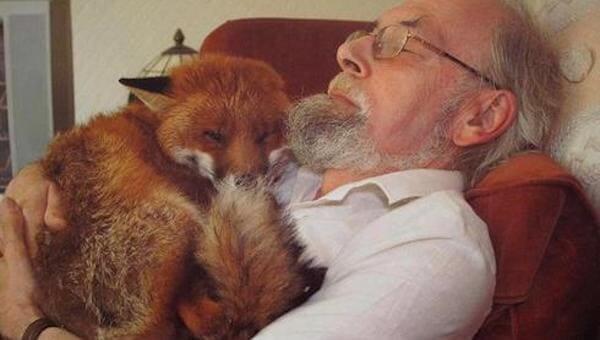 During his time in his new home, Cropper was taken over by Mike with patience, love, and determination and became a part of Mike's family. He often steals food from the dog's plate, plays with cats and loves to hang out with Mike. The two quickly form an unlikely friendship, and the video below shows you their incredible story.
Sadly, after six happy years with Mike, Cropper crossed the rainbow bridge in 2007. Then another fox named Jack moved into Mike's house. Although Jack is a wild animal, he is very sweet and lovable. He likes to watch TV with Mike and shower in the sink.
Mike said foxes can't be kept as pets unless they have health problems and can't get back into the wild. He also warns that raising a fox requires a lot of patience and behavioral understanding.