Jessica Woodruff had always had a soft spot for animals. As a result, when her barn caught fire, she had to endure one of the most terrifying experiences of her life.
Jessica's barn caught fire in September due to an unintentional spark from a warmth lamp that had been placed there to keep the pets warm.
The fire killed four goats, a pig, and a litter of seven puppies. The puppies were only three weeks old at the time of the incident.
Sissy, a Great Pyrenees and Border Collie mix, attempted to run into the barn to save her puppies as soon as the fire started.
However, the fire had spread too quickly, and Jessica had to hold Sissy back or else she would end up losing Sissy to the fire as well.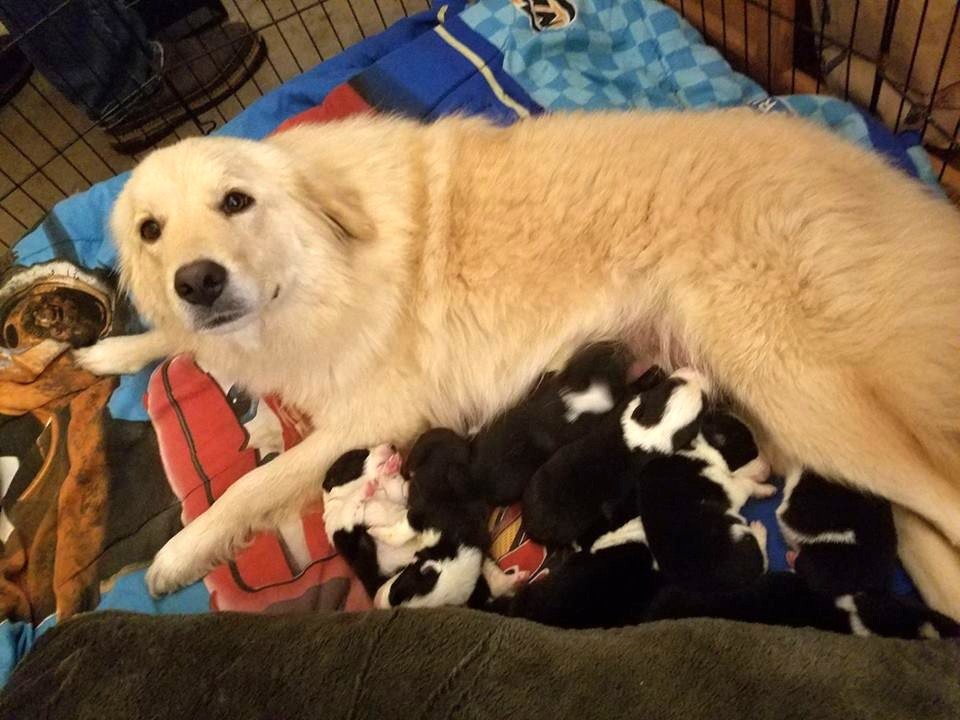 The fire spread so quickly and so far that everything was over in minutes. Jessica and Daisy were powerless to intervene, and it broke their hearts.
Daisy became anxious over the next few days, and she would frequently walk over to the burned-down barn and whine for her puppies.
Jessica was ruined by seeing Sissy in so much emotional pain. She realized she needed to act before she lost Sissy as well.
Jessica's sister, Jacque Barnett, posted a message on Facebook looking for orphaned young puppies to raise. Coincidentally, Lorna Murphy's 5-year-old canine Chloe had died after giving birth to eight puppies.
The women on both sides decided to turn their misfortunes into joy for their dogs, and a meeting was quickly set up so Daisy could meet the new puppies.
Sissy's maternal instincts kicked in right away, and she began feeding the pups.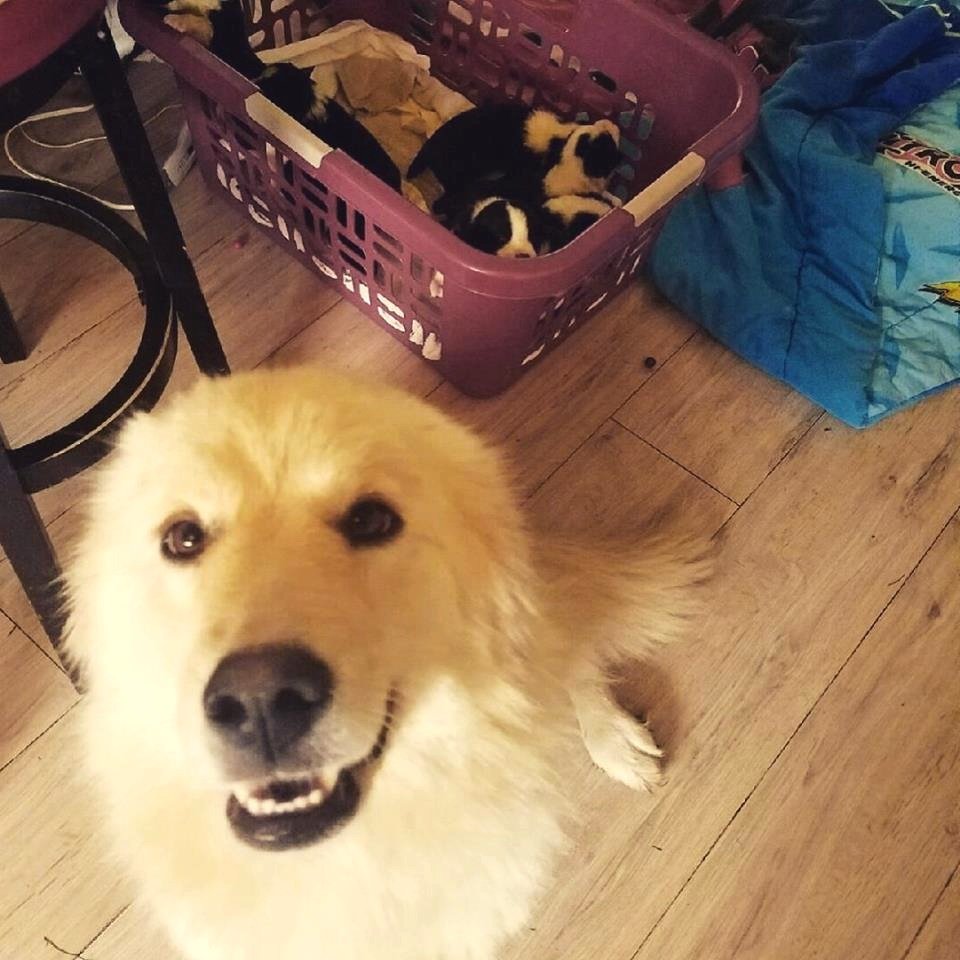 Daisy cared for the puppies for several weeks until they were all depressed. Many of the puppies were returned to their owners, except for the runt of the litter, whom they named Benji.
We're overjoyed that Sissy found joy after her terrible loss, and that Lorna's puppies found a new mommy after theirs died.
Look at the video to see her story, which is listed below.