Kids and furry friends have always provided touching scenes, but this little girl and cat conquered the internet with an invisible bond. The lovely duo went viral after their footage went online. In it, a 4-year-old girl is reading a bedtime story to her best friend, and people can't stand this cuteness!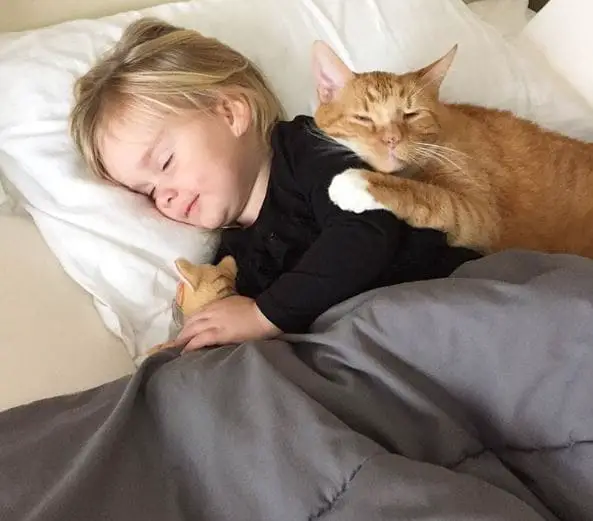 Abby and her furry friend Bailey have always been best friends. From the time a little girl was born, a big cat has served as a protective older sister. In return, Abby has always pampered a cat, cared for with care and love. But although they were inseparable most of the time, they had a special routine.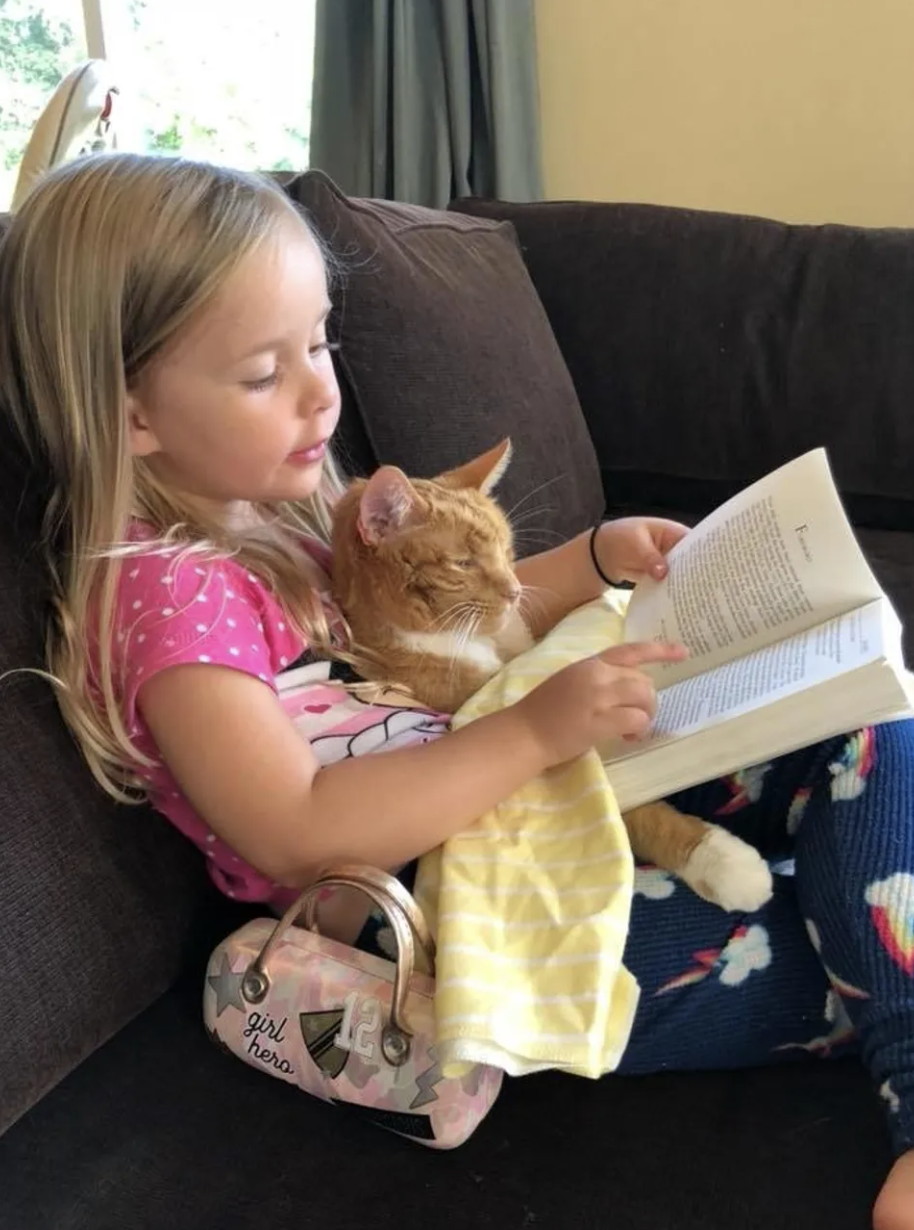 Abby likes to read fairy tales or sing for her bestfriend. But more interesting is the way Bailey listens to her sister as she understands every word. The moment they shared was so cute that Abby's mother decided to capture it on camera. But she never expected that moving images would have such a huge impact on the Internet.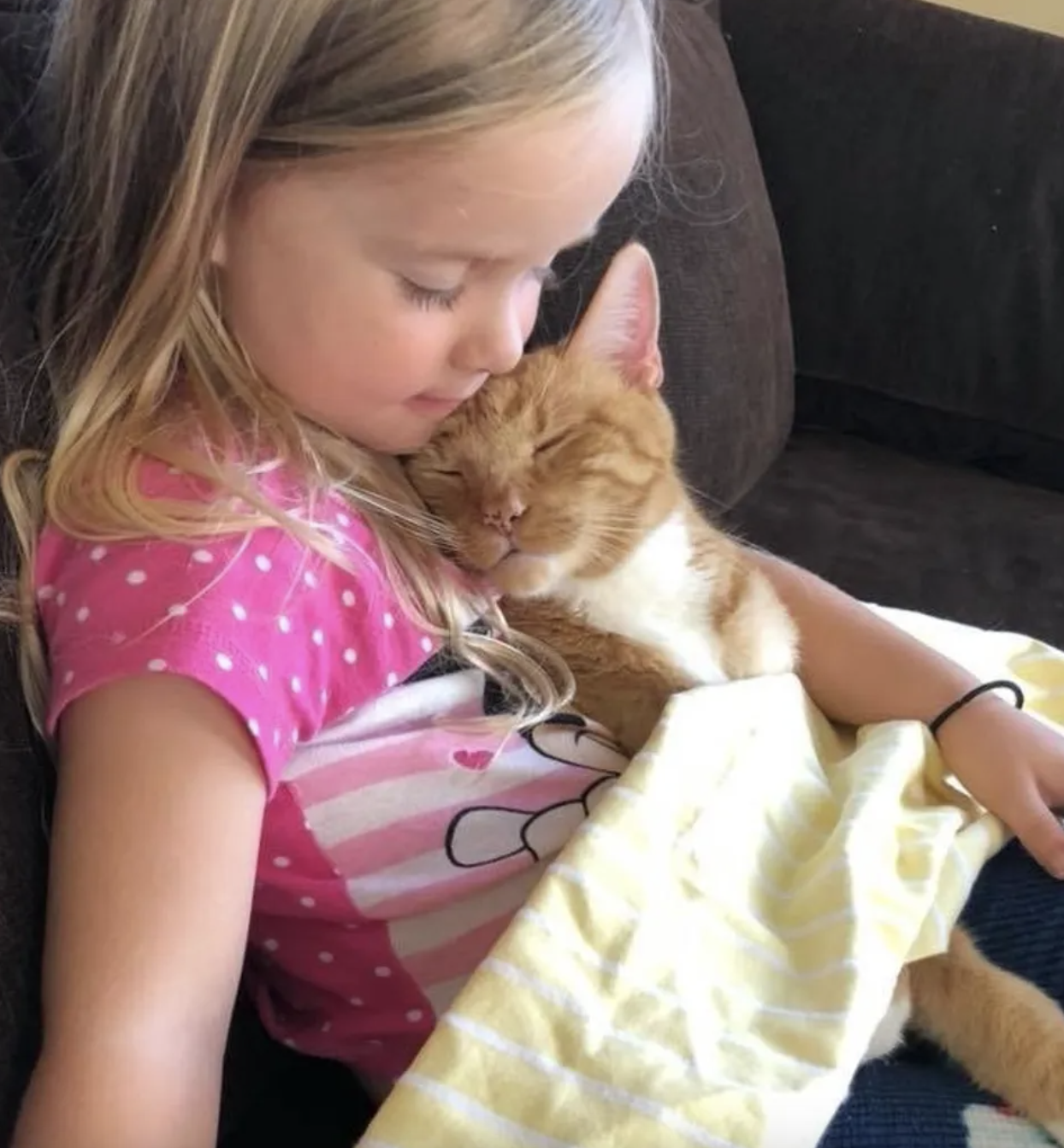 Originally posted on Twitter, the adorable photos went viral and millions of people fell in love with this sweet duo. The photos show the two friends cuddling on the sofa, and as Abby reads the story, her soft voice seems to deeply comfort Bailey, who is nested comfortable in the girl's arms. The cat almost falls asleep and his friend continues to read it.