The rescued foal has the most intimate relationship with the giant teddy bear!
Breeze, as it was called, was abandoned by his mother shortly after birth. Fortunately, the newborn Dartmoor Hill pony was found by a farmer and reported to a mare and foal shelter in Devon, England. When rescue teams arrived at the scene, the newborn pup was in a very serious condition. He was confused and dehydrated, and everyone feared the worst.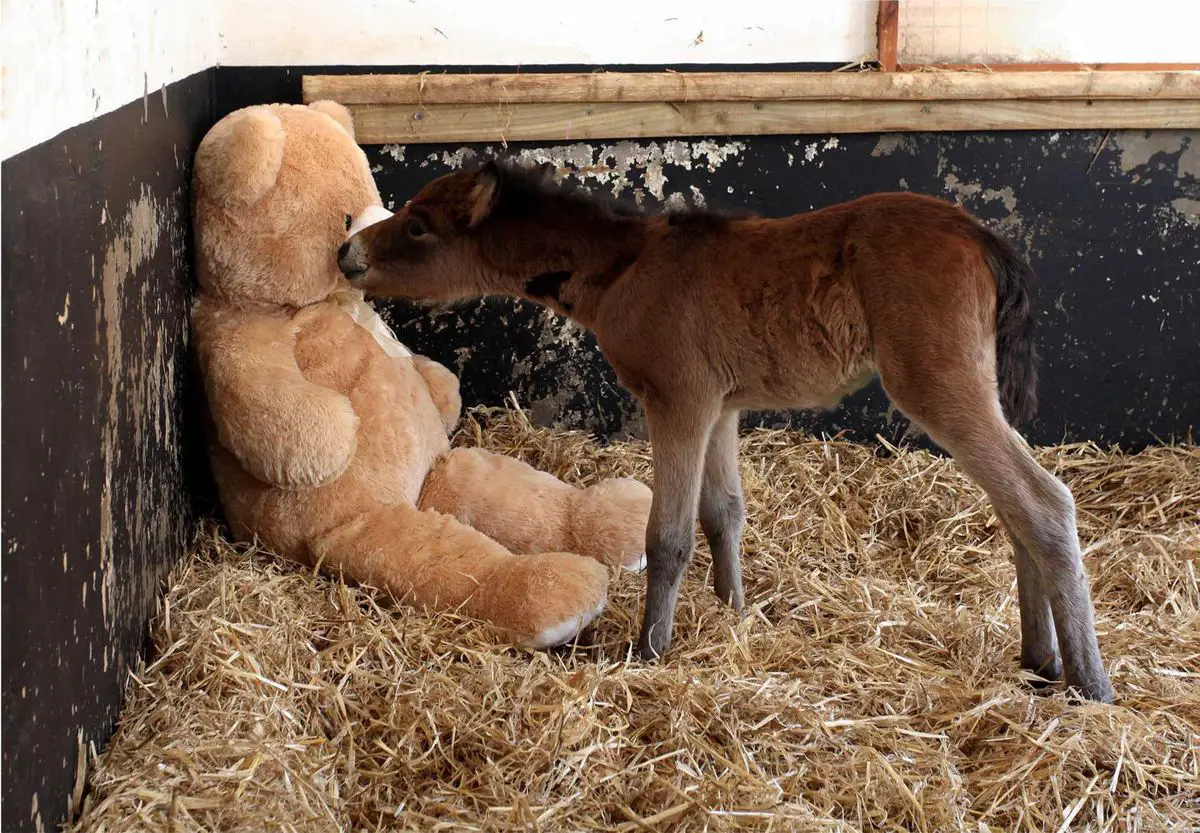 But things got better after they brought him to the sanctuary, as the little one seemed to have found the comfort he needed. And not from the stepmother or the staff, but from the giant teddy bear given by the caretaker.
"Unfortunately, little Breeze doesn't have a mother to be with," said Syra Bowden the sanctuary's executive director. "It was really nice to see him interacting with the new toys and cuddling them as he goes to bed. They are great company for him and comforts him in a short amount of time when his guardians are not there."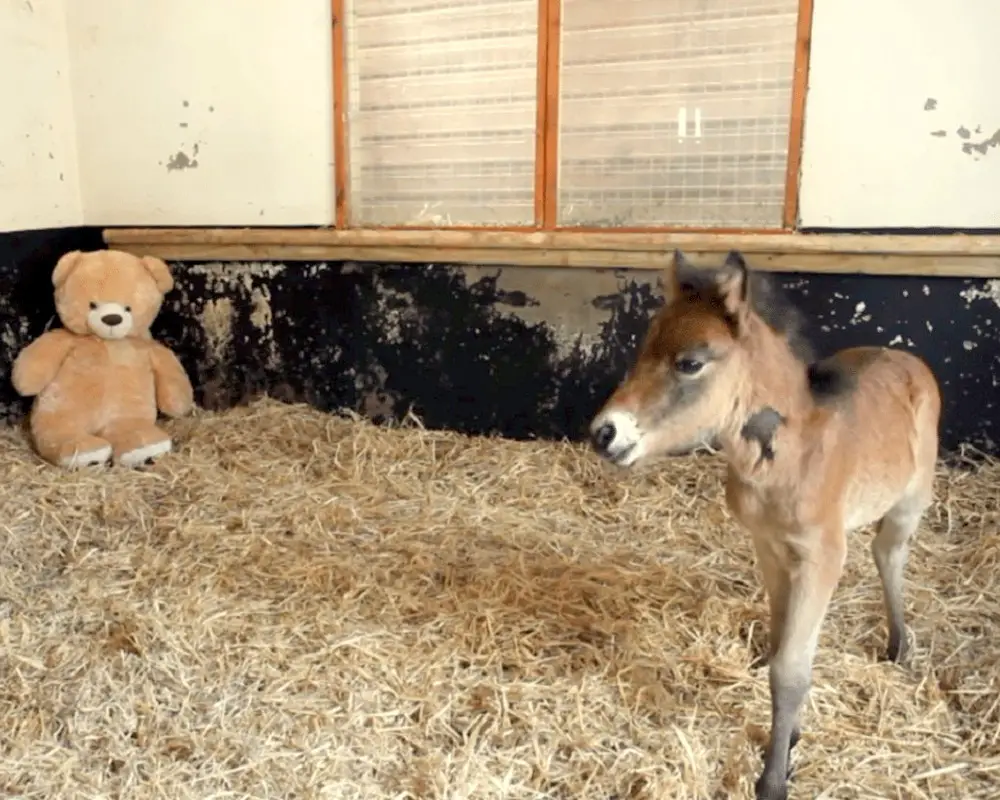 Apparently, sanctuary very often gives soft toys to orphan animals. "We always give orphaned foals a giant stuffed toy as a companion," Bowden said. "They are like human babies in the way that provides them with comfort. How it really works!"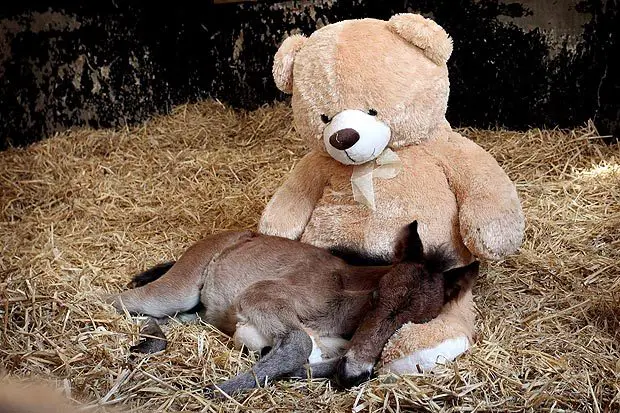 Breeze is doing very well a few weeks later after receiving a special milk formula and proper medications. And his friend, the teddy bear, is in charge. "He's getting bigger and stronger every day," Bowden said. "He's just started playing on the field. He is not afraid of anything and loves being outside."