Animal moms cherish their young, as we've seen in a number of instances. Like parents of human children, all they desire is for their child to be born into the world in safety. Unfortunately, challenges do occasionally occur following delivery.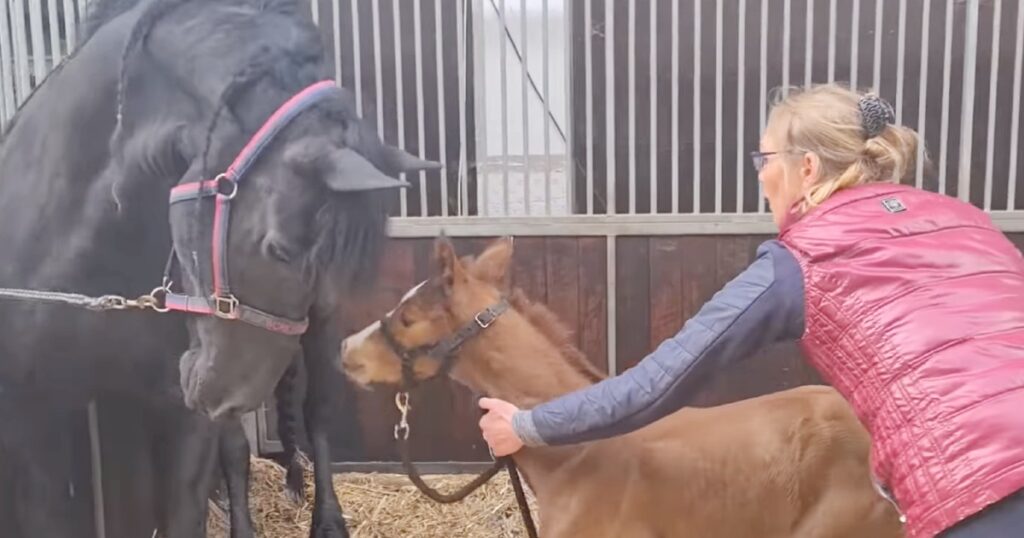 Animals experience the same things that humans do. When their young or children pass away before they are born, mothers of animals experience the same level of grief. Some would continue searching for their children after realizing they were missing them and became depressed. A Friesian horse named Queen Uniek was carrying her first foal in the Netherlands.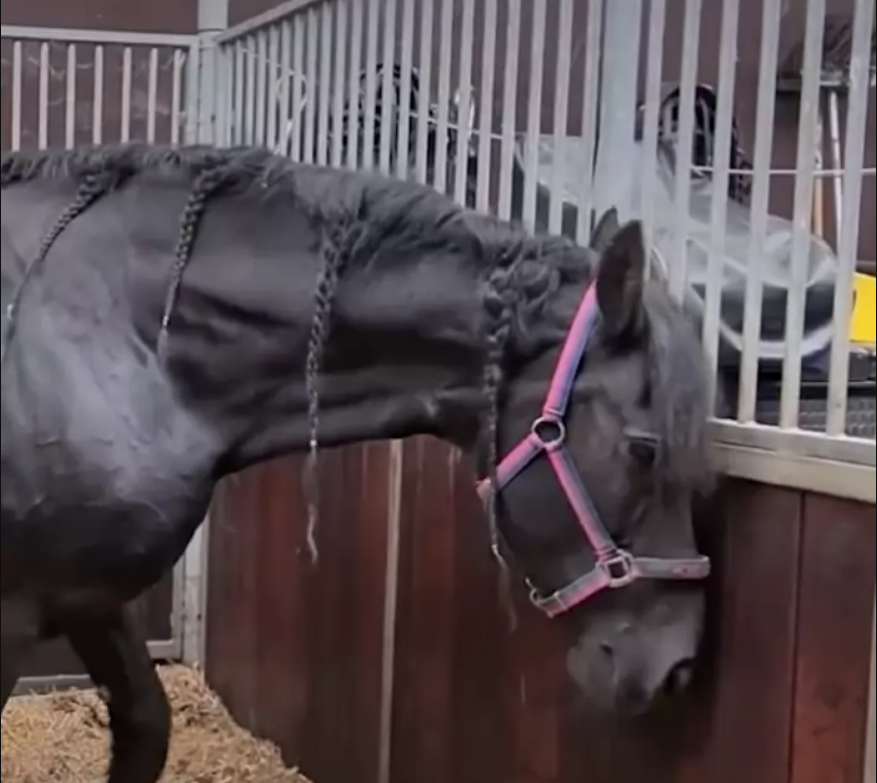 As soon as she entered labor, she knew something wasn't right. Since she was feeling anxious at the time, she burned her lips and circled her stable. She was being comforted by her owner, Yvonne, who was standing at her side.
After Uniek gave birth, the vets who assisted her removed a foal that was not breathing. Though they made every effort to save him, it was too late. He was unable to arrive.
In order to comfort Uniek, Yvonne stayed by his side. The upset mare attempted to save her dying foal by licking him, but she was unable. Yvonne consoled Uneik as they took the foal out of her stable. She was well aware of the agonizing anguish her beloved horse was through.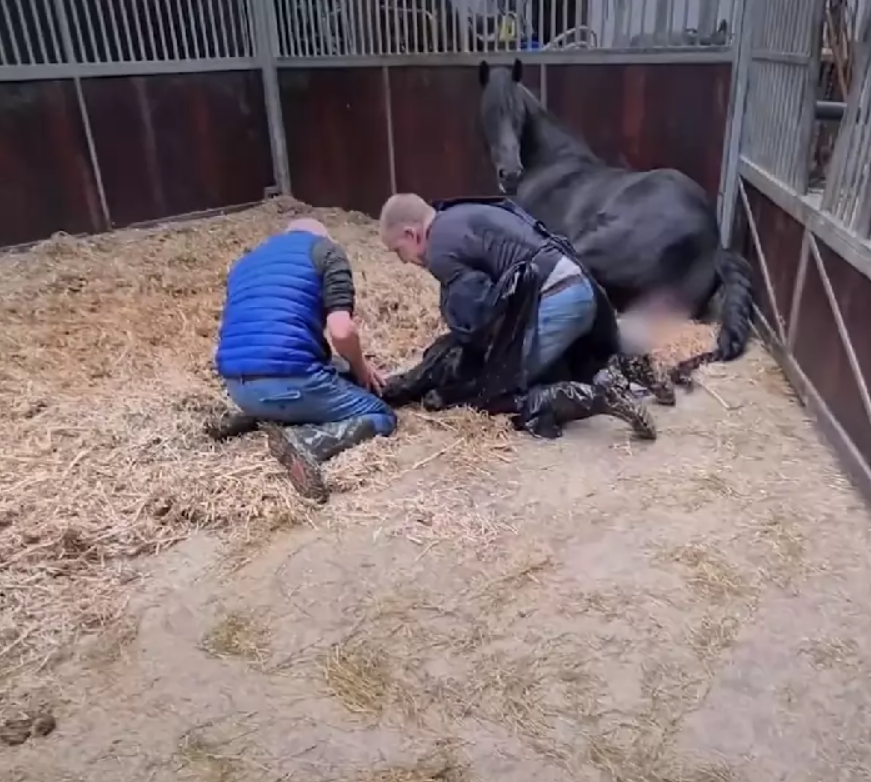 Then some wonderful news arrived for Yvonne and the rest of the Friesian Horses team. Her friend called to let her know they were taking care of an abandoned foal. She wasn't sure whether Queen Uniek would accept another horse's foal, but she thought it may be the solution to her suffering.
The foal was transported to their farm in a vehicle after being loaded. Inquiring as to Uniek's interest in adopting the foal, Yvonne. She had lost her son, leaving the foal to be raised by itself. The mood in the barn was upbeat.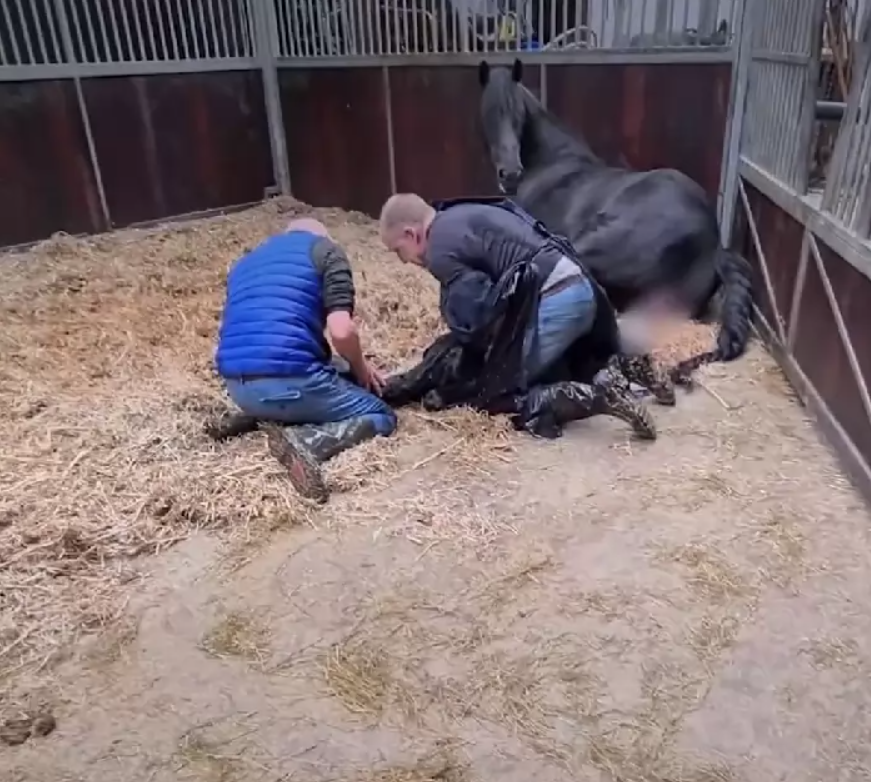 Over time, Yvonne gradually drew the foal and Uniek closer. The initial interactions were a touch wobbly. The foal gave her a sniff, and she got one back. They could tell she was ecstatic to see the foal in front of her because she danced a bit, almost as if she were claiming him as her own.
"It was an adventure of a lifetime." I never anticipated that this would occur. According to Yvonne, "We knew Queen Uniek had accepted Rising Star straight away." Since that time, Queen Uniek has never left Rising Star's side.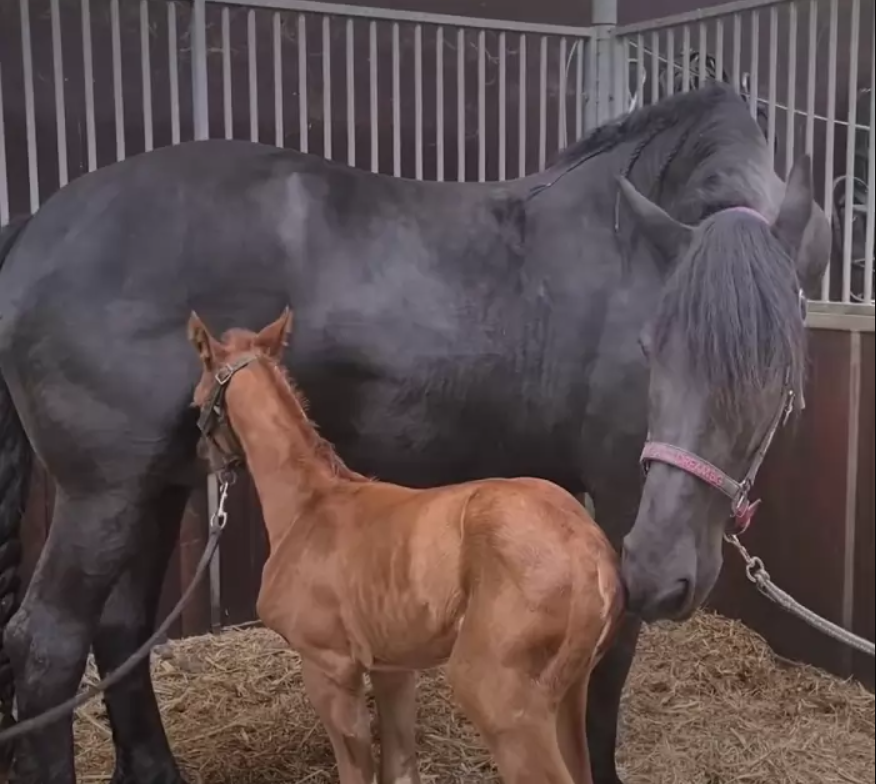 The next day, when they found the devoted mother and son in their stable, Uniek become ferociously protective of her cherished foal. She accompanied him everywhere he went. Uniek and Rising Star frequently shared space as they walked.
Every time Yvonne led the two foals out in the pasture, Rising Star was the happiest foal she had ever seen. He ran and played about freely, just like any young animal would. Uniek, on the other hand, followed him carefully while taking care to watch over her child.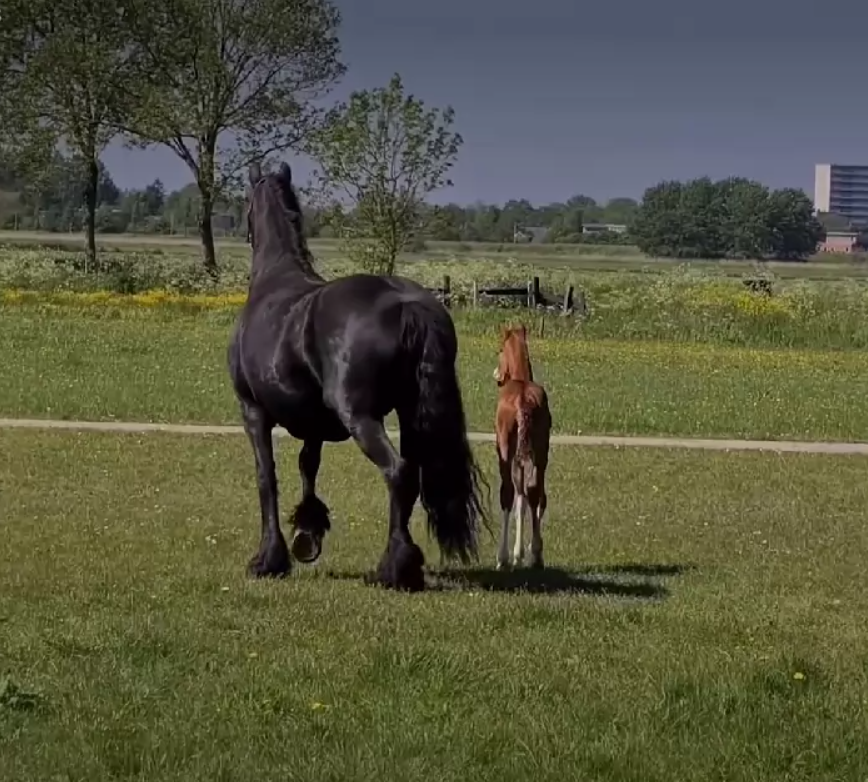 VIEW THE FOLLOWING VIDEO FOR MORE INFORMATION, COMMENT ON THE STORY, AND SHARE IT ON SOCIAL MEDIA!