Some animal lovers would go to any length to obtain a furry companion. Rick Kalinowski, a 43-year-old plumber from Bryn Mawr, Pennsylvania, is one of them. Rick adores squirrels more than any other animal. He spends a lot of time in his backyard feeding these cute little creatures.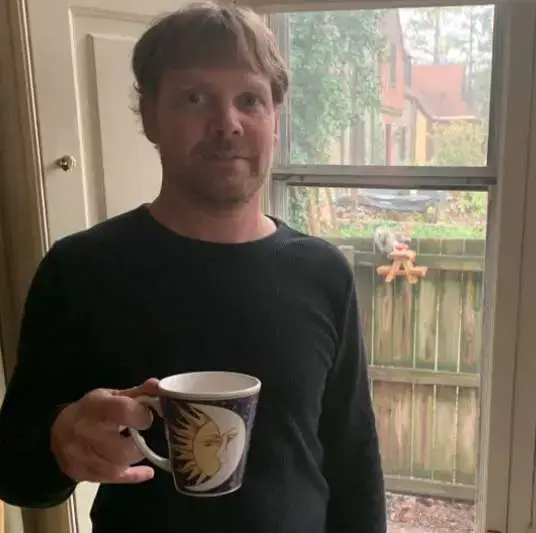 "I've been waking up at sunrise for years to feed the squirrels and fill the bird feeders," the man explained. "I make my coffee, turn on the news, and observe everyone as they eat. I buy a variety of nuts and seeds, as well as fresh cut fruit, for the squirrels, and it brings me joy, especially in these uncertain times."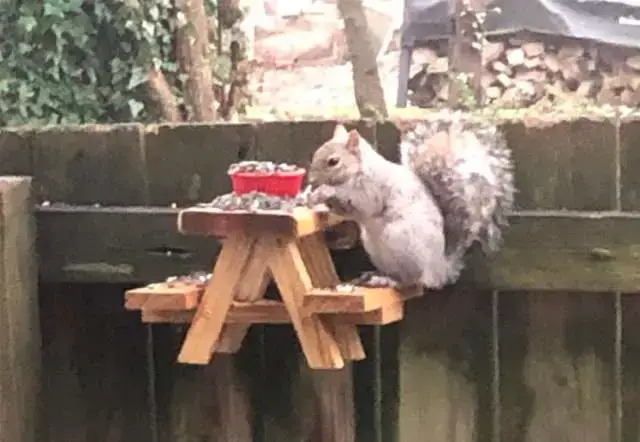 Rick finds that watching squirrels in his backyard is the best form of therapy. And, since his lovely visitors have given him so many wonderful moments over the years, our man has decided to repay them. As a result, he decided to build a cute little picnic table for his boys. It's a huge hit with the squirrels. Not that eating from the ground bothered them before, but who doesn't like to eat in style?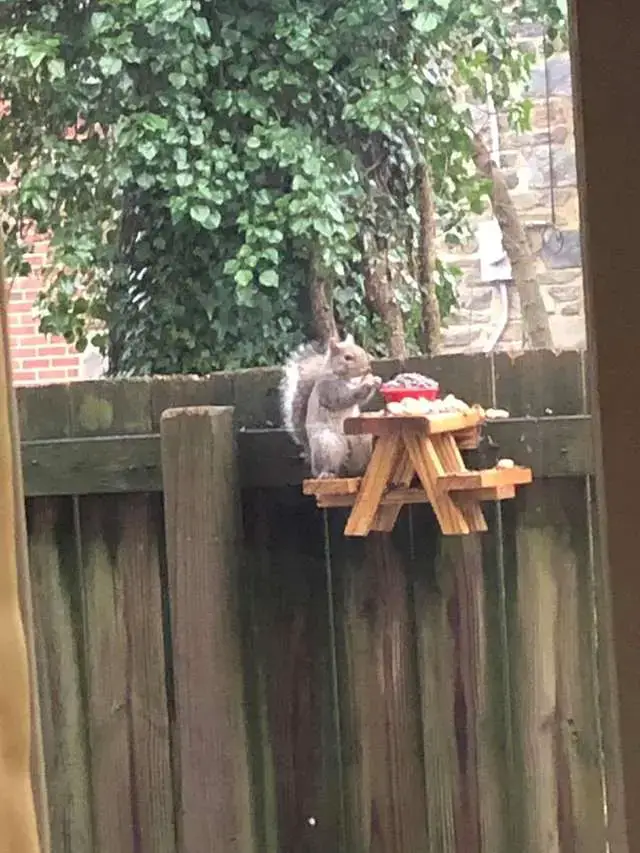 Rick also put a bowl of nuts there when he finished the lovely project, just to make sure his adorable little friends didn't miss the new breakfast spot. The cute squirrels appear to be content with their picnic table, as they are now visiting it twice a day.
"I built the picnic bench and mounted it on the fence outside my living room window so I can watch the squirrels eat while drinking my morning coffee," Rick explained. "I think they really like it. They appreciate me, and I appreciate them."
Take a look at this masterpiece by Rick: