In a series of heartbreaking photos, a worried dog stands in front of the door, waiting for her sick father to return home. The touching scene once again demonstrates how devoted these amazing creatures we call dogs can be!
Katie Snyder has been the proud owner of Leia since she was a puppy. Leia, like any other dog, loves spending time with her grandparents, so when her mother took her to her parents' house, she was ecstatic. It was supposed to be a brief visit, but Katie's father and Leia had other planes.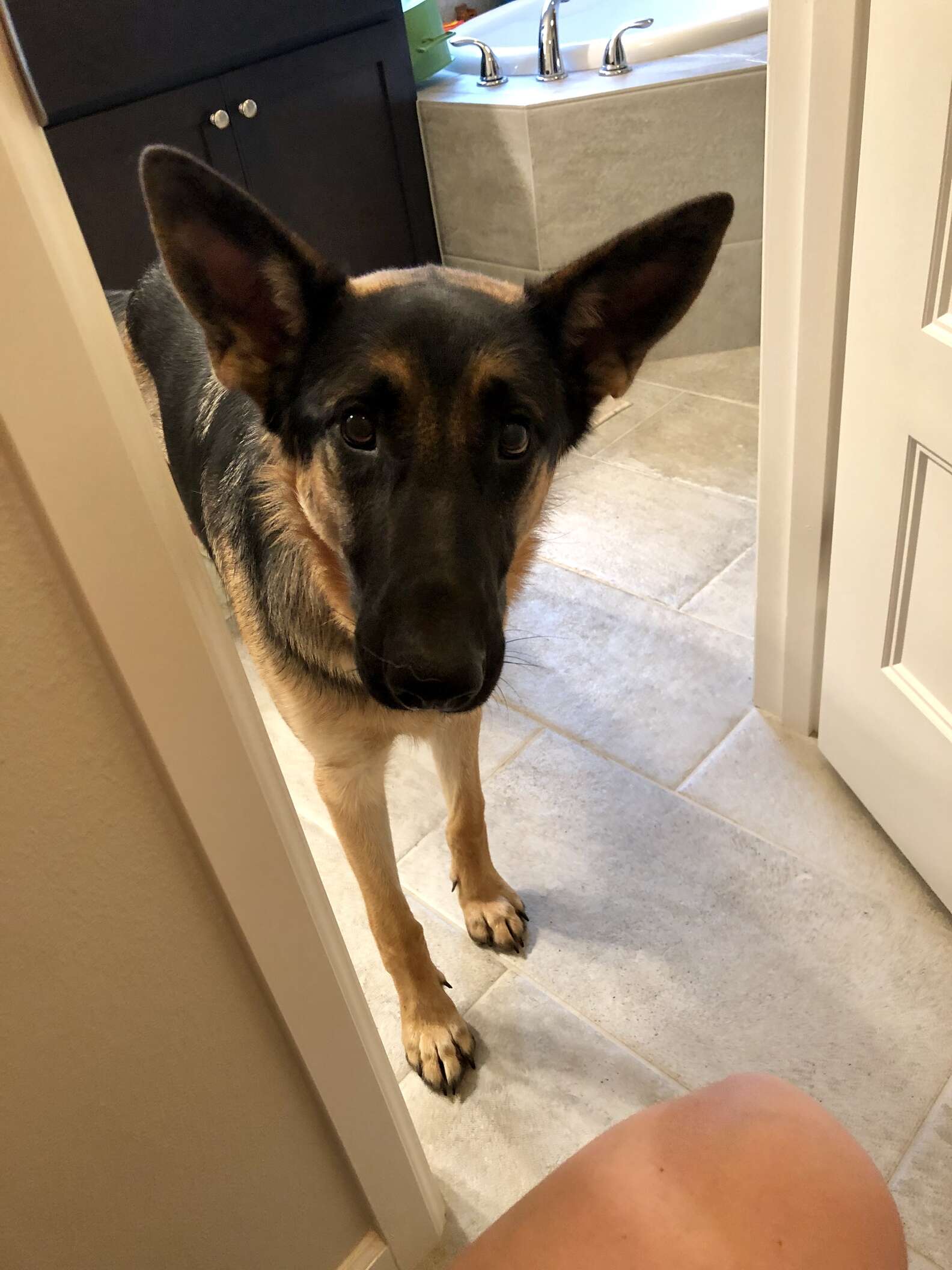 Despite her strong personality, which is typical of German Shepherds, Leia enjoys being spoiled by her grandparents. Maybe that's why she formed such a strong bond with them.
Katie told the Dodo, "Leia isn't your typical cuddly dog because she's very independent. However, she loves each of her humans in her own special way. Whether it's sitting outside the bathroom door waiting for you to finish or lying next to you during movie night."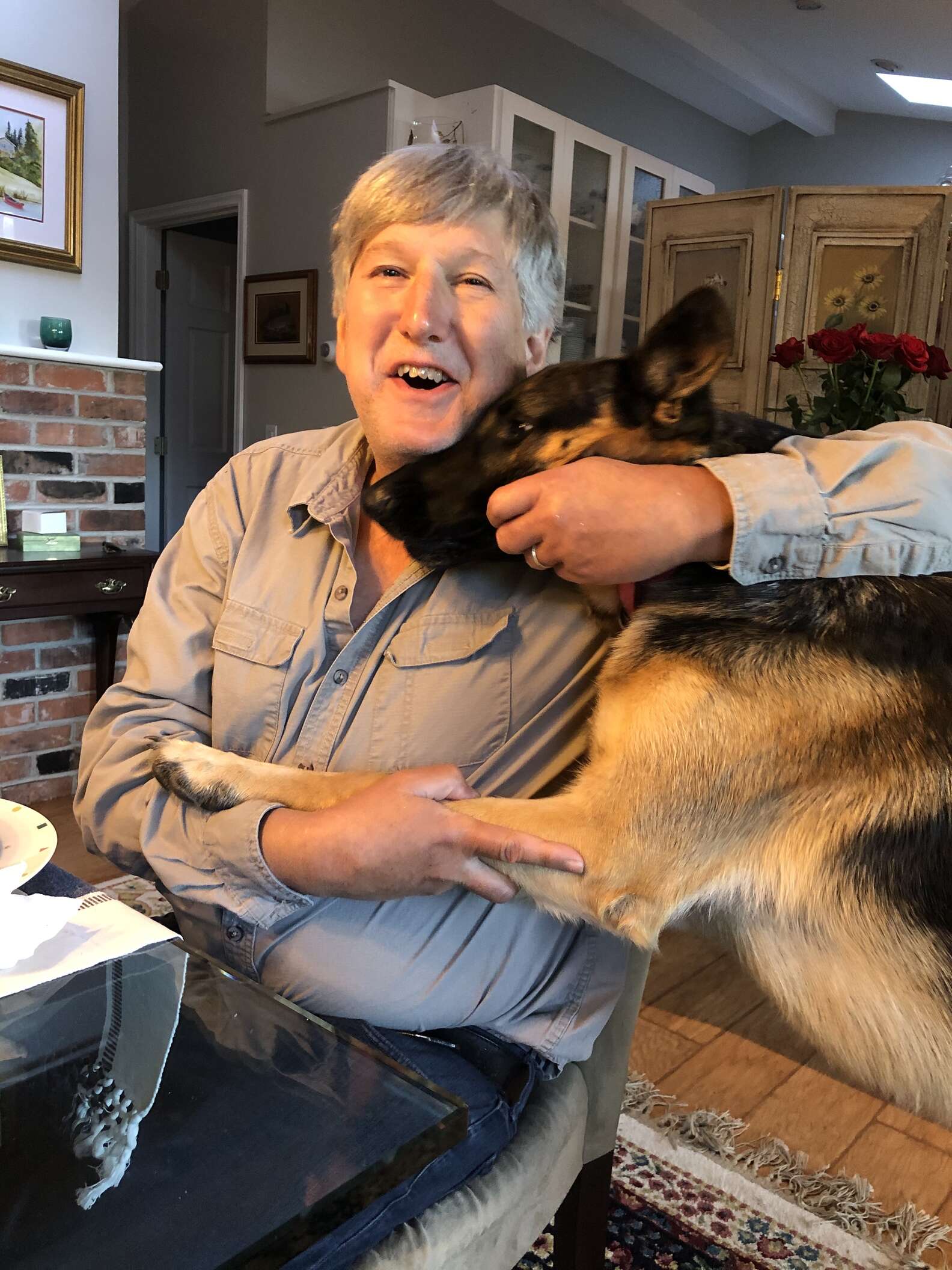 But Katie and her mother only realized how strong Leia and her grandfather's bond was when the man was forced to stay in the hospital overnight without his favorite furry companion.
For Katie's parents, a happy occasion almost turned into a nightmare. Katie's father became ill while they were out eating dinner. He was taken to the hospital later that night, and his wife had to return home. Everyone was obviously concerned about the man's medical condition, but Leia was by far the most distraught.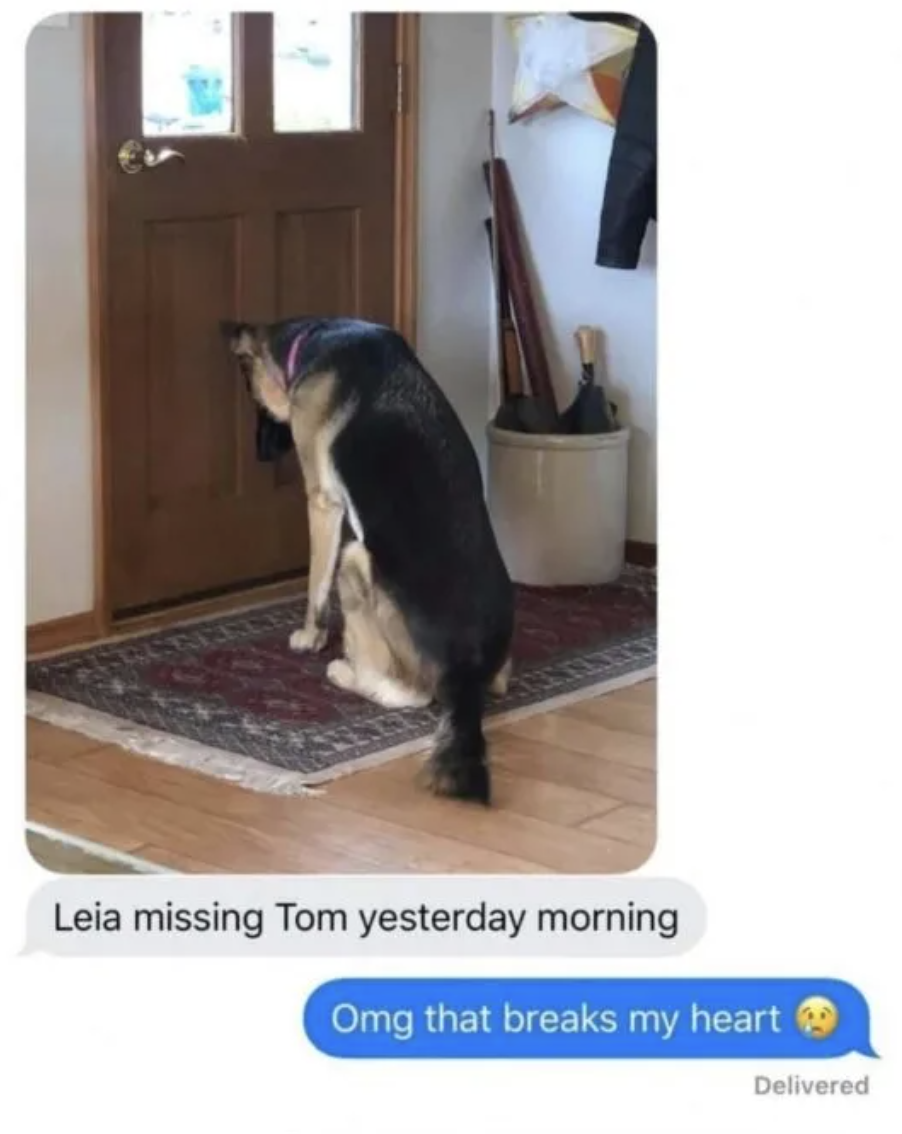 When she realized that only her granny had returned home, she stood in front of the door, put on the saddest expression she could muster, and waited for an hour for her human to return. Katie's mother took some photos of Leia and emailed them to her daughter.
Katie said, "I immediately burst into tears when she sent me that picture." "It was completely overwhelming." I could see how much [Leia] adored my father and how much she missed him."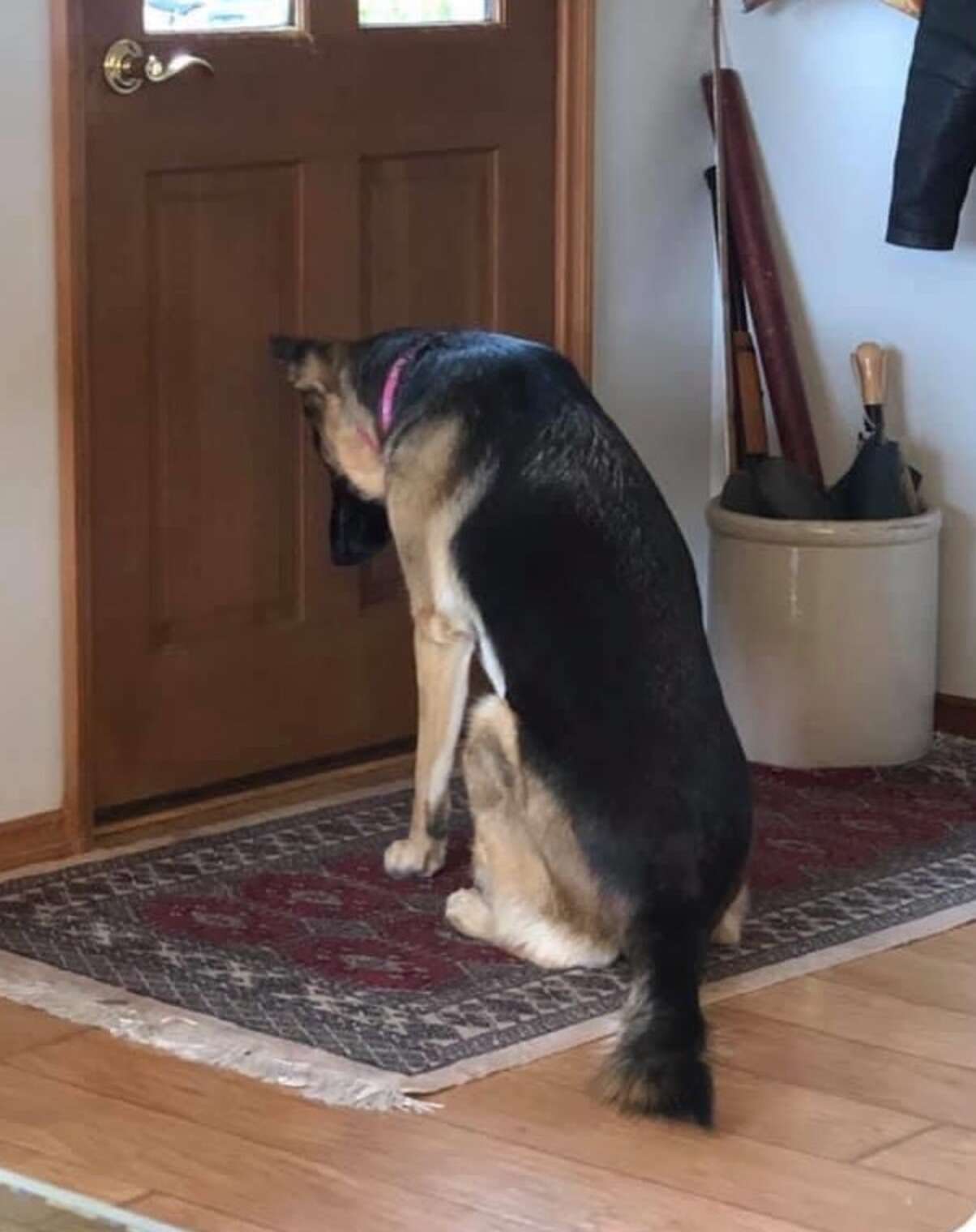 Thankfully, Katie's father returned home the next day, and Leia couldn't contain her joy when she saw him again. Katie had intended to only leave Leia with her parents for a few months, but after seeing how close they are, she decided to make the stay permanent.
"She is the true definition of a dog when it comes to loyalty. He's now her human," the young woman continued.