Animals never cease to amaze us when it comes to unlikely friendships. Particularly when the man's friend is involved. It's also the case of three German shepherds and two Siberian tigers who live together in a wildlife sanctuary in Slovakia and are inseparable.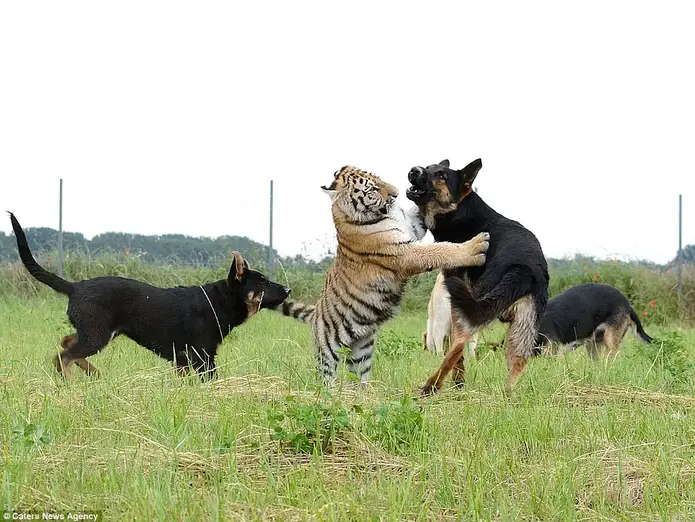 Unfortunately, the Siberian tiger is a critically endangered species, with only a few remaining in the wild. However, places like the Siberian Tiger Oasis, a sanctuary in Senec, Slovakia, are doing anything to protect this species by breeding Siberian tigers. Suria, a two-year-old tiger, and Sunny, a few months-old cub, were both born there. And, because wildlife adoration knows no bounds, the Oasis is also home to three adorable German shepherds, Blacky, Hugo, and Jenny.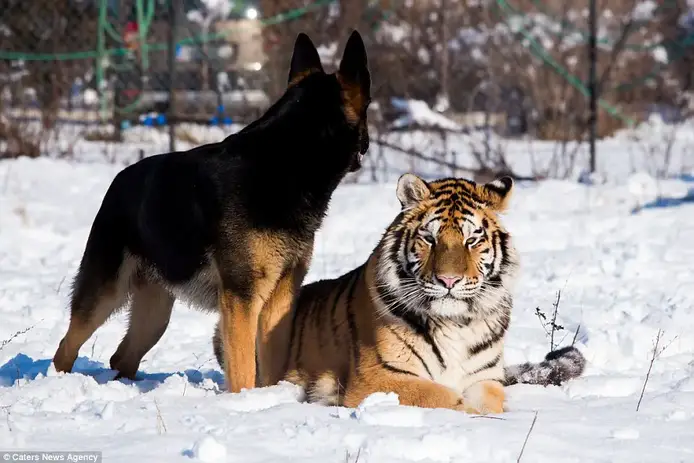 While tigers and dogs are not natural best friends, this happy group defies stereotypes. As brothers, the dogs and wild cats spend the entire day playing together. The Oasis was established in 1999, and 23 tigers have been born there since then. There are now 28 of these magnificent creatures living here.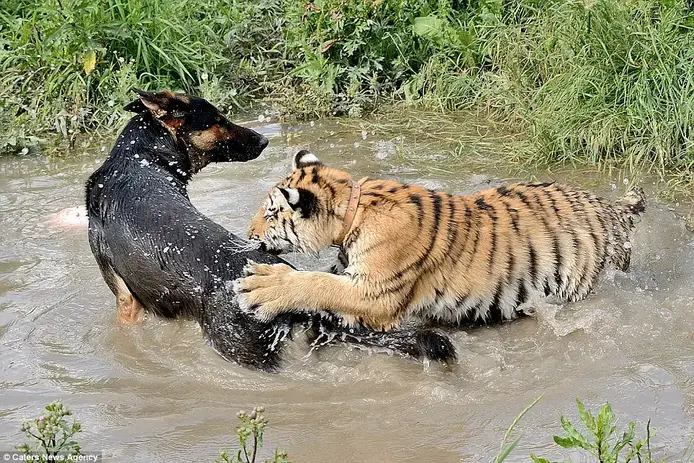 "It's nice to see it all, and it's incredible to be so close to these beautiful animals. Suria spends every day playing with the dogs, and they adore her. I love animals and I love the oasis – it's a great project to help these tigers that are on the verge of extinction," said Lucia Zustakova, one of the sanctuary's volunteers.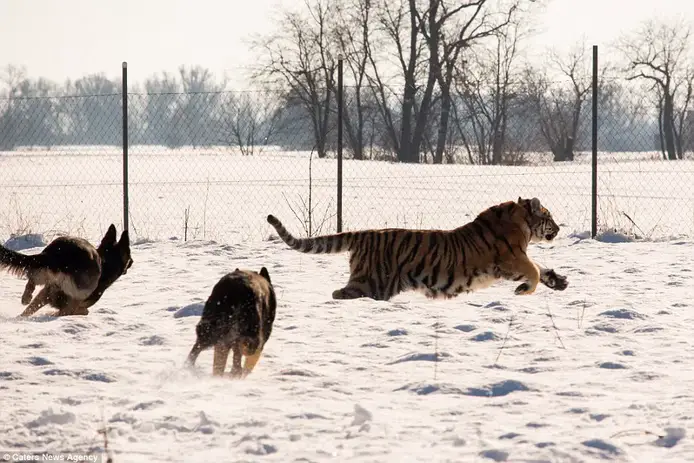 "The dogs are nearly the same age as Suria and grew up together. They spend the majority of their time together," said Martin Ziman, a volunteer at the oasis. "They act like siblings and spend the entire day playing together. They never cause each other harm."