Dogs commonly found in police have a majestic height. In this way, they tend to gain respect and intimidate the people the officers are dealing with. But Gavel seems to be the exact opposite. He isn't really fit for role
because he's always so friendly and happy.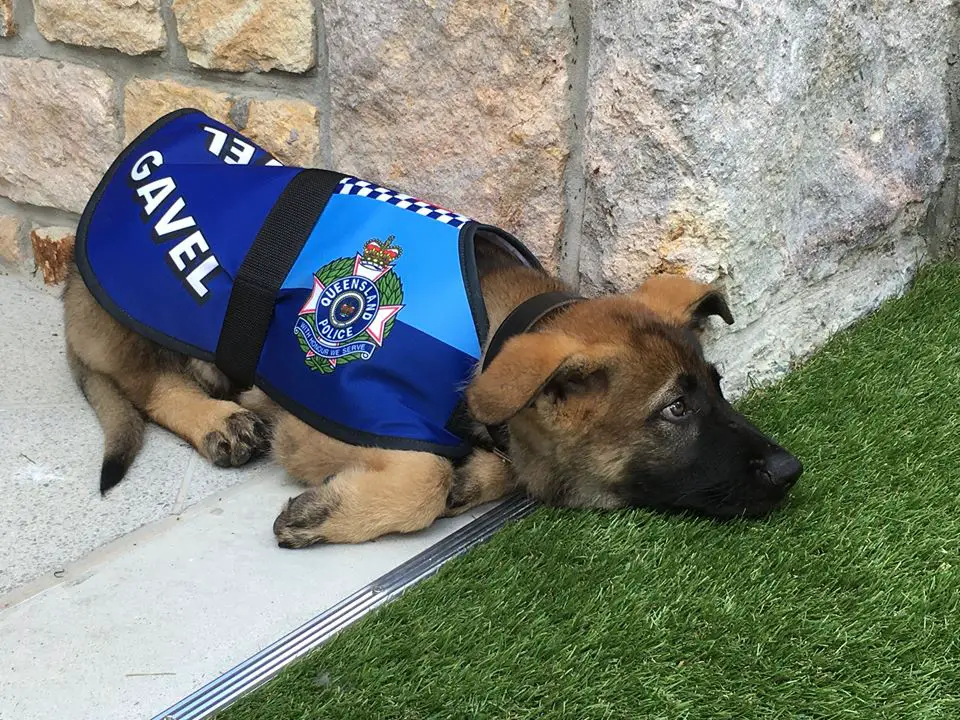 The German Shepherd from Queensland, Australia was excluded from the police dog training program because of his friendly attitude. But luckily he was still able to find a new job in the same niche. At first they didn't know what to do with Gavel. But after much thought, one of the employees came up with a brilliant idea. With such a lifestyle, the dog fits perfectly into the world of politics.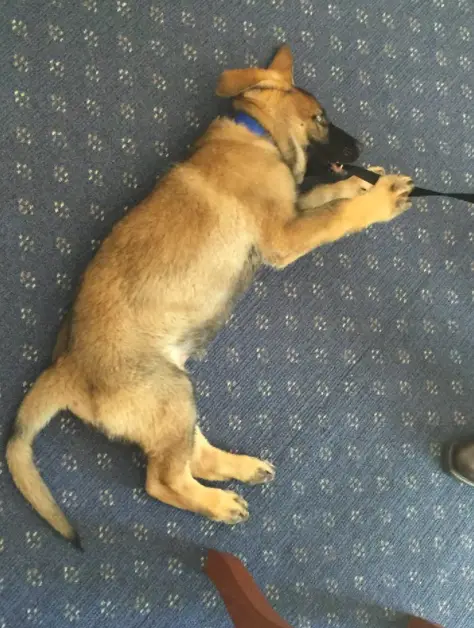 Said and done! Mischievous Gavel has now been turned into a Vice-Regal Dog with a permanent residence in the Government House.
"There were a lot of comments from people at  Open Day over the weekend about how much they enjoyed following via social media how Gavel changed from aspiring police dog to Vice-Regal Dog," Queensland Governor Paul de Jersey posted on Facebook page. "To be honest, our Government enjoyed sharing his story with you!"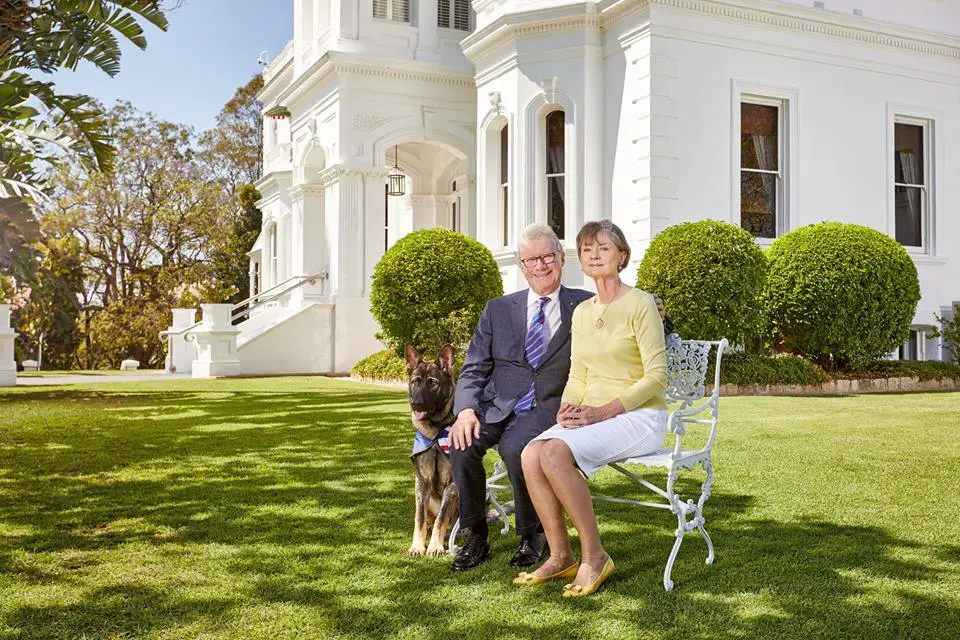 So instead of chasing after the villain, the overly friendly dog ​​welcomes the Government House's distinguished guests.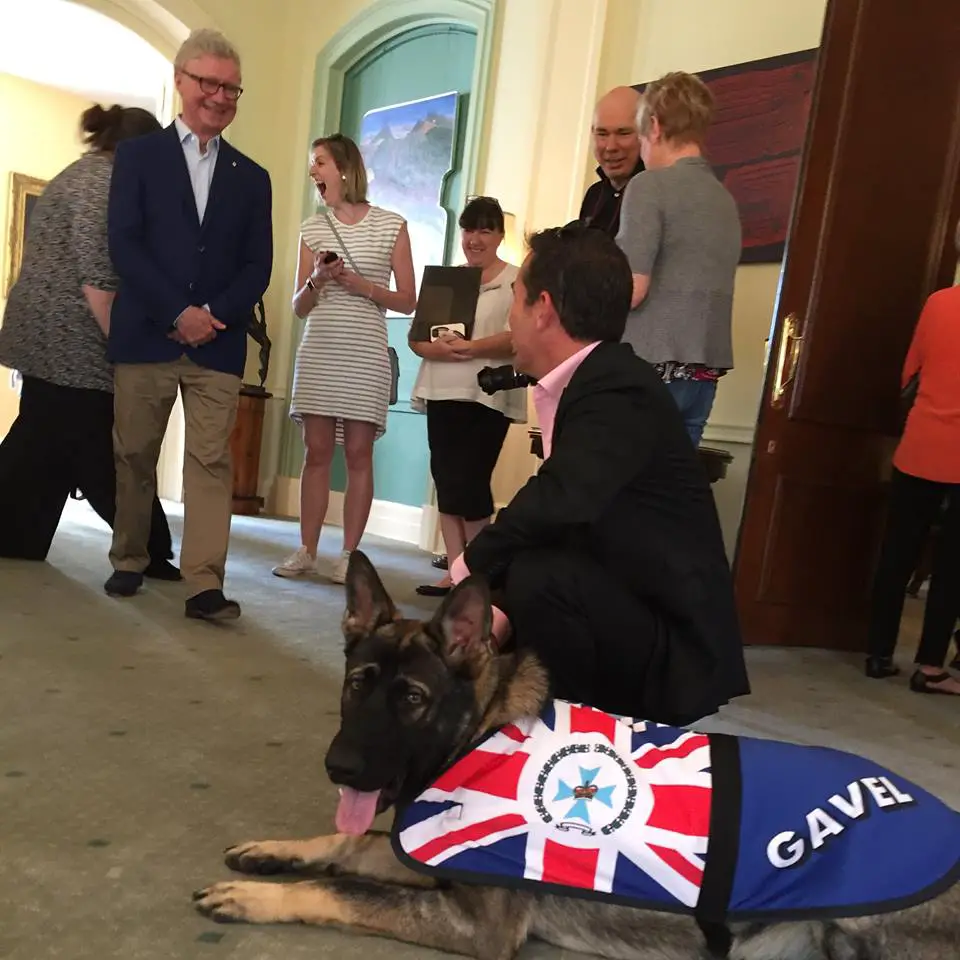 "He's gone through four vestments, gone through a career change (his official title is now Gavel VRD, 'Vice-Regal Dog'), and brought indescribable joy to lives of the governor, Mrs. de Jersey, Government House employees and the thousands of Queenslanders have since visited the estate," Jersey told the BBC.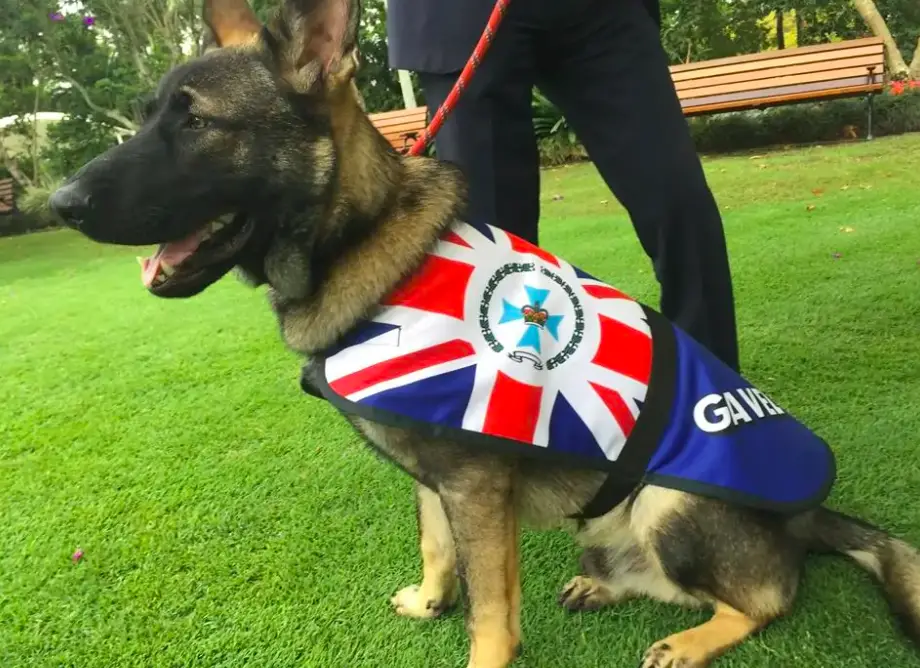 After all, it seems that a new job is perfect for Gavel. Despite the fact that, as a descendant of
pedigree, he is actually the king's dog. So genetically he had to be an excellent tracker as a police dog. Basically, Gavel wanted to be a dog. "We want Gavel to stay with us for a long time," Jersey told 7 News Brisbane.