After an elephant orphanage in Sri Lanka announced the birth of a pair of twin elephants, conservationists and wildlife enthusiasts around the world rejoiced. The birth of the two calves – who are in perfect health – was an extremely rare occurrence, as they are the country's first twin birth in nearly 80 years.
At the Pinnawala Elephant Orphanage, two adorable baby elephants – both males – were born. Surangi, their 25-year-old mother, and Pandu, their 17-year-old father, are both orphanage residents. Although giving birth to twins by an elephant female is extremely rare (less than 1% of the time), both the mother and her offspring are in perfect health. The two calves, however, are smaller than usual.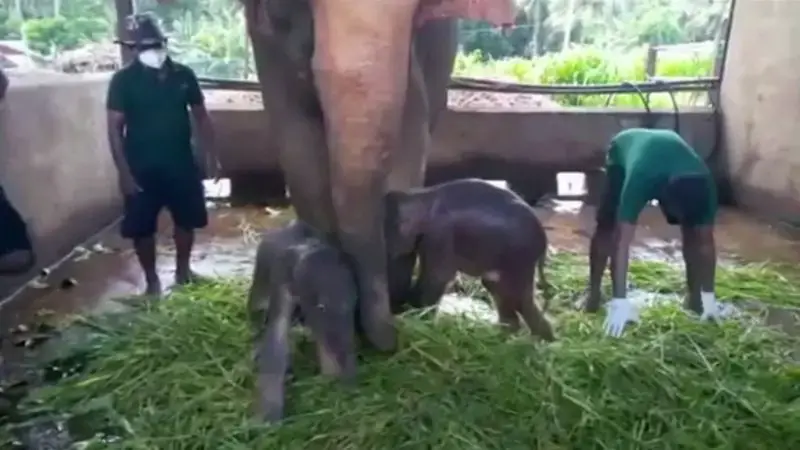 "Both the babies and the mother are fine," orphanage director Renuka Bandaranaike told the BBC. "The babies are small, but they are healthy," says the mother.
The Pinnawal orphanage, located in the country's central hilly region, is home to 83 elephants, including the newborn calves. The orphanage, which opened in 1975, has rescued and rehabilitated dozens of elephants. Around 7,500 elephants are estimated to live in Sri Lanka today. Nonetheless, according to the BBC, the last time elephant twins were born was in 1941.
Surangi is pregnant for the second time, having given birth to her first calf, also a male, in 2009. An elephant females can have around four birds during her life.
Check out the video below to see the two adorable twins!