A Florida man confronts a black bear to protect his dogs!
This is the horrifying moment a Daytona Beach, Florida man comes face-to-face with a black bear on his front porch. The large animal suddenly wandered off and tried to attack one of the dogs, but without thinking twice, the frightened owner pushed the bear away. Miraculously, he escaped with only a few scratches, but neither the dog nor his bear was harmed. Incredible moment captured on Ring camera!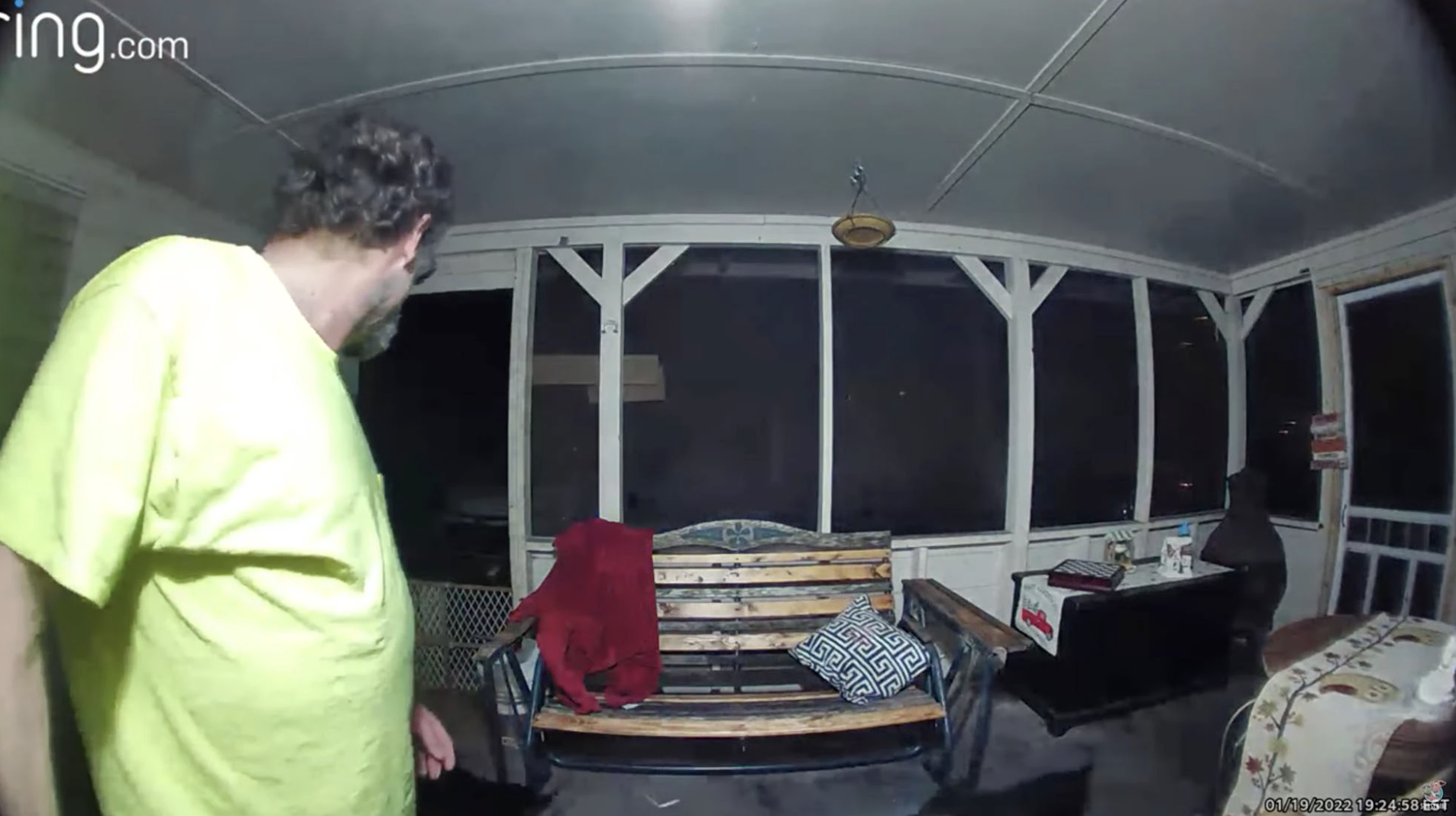 It was just a quiet evening for Walter Hickox, who was on the porch with his dogs. But suddenly, a black bear had just come through a small wooden door on the terrace and almost grabbed the man's 12-year-old dachshund, Pepper. The man standing near the security camera had an unbelievable reaction. Without hesitation, he jumped up and fought the wild beast with his bare hands.
The macabre encounter lasted only a moment, with Walter attempting to push the black bear outside. He then grabbed a wooden bench and placed it in front of the door. The man suffered only some injuries from the dramatic encounter, but fortunately none of his dogs were harmed in the incident.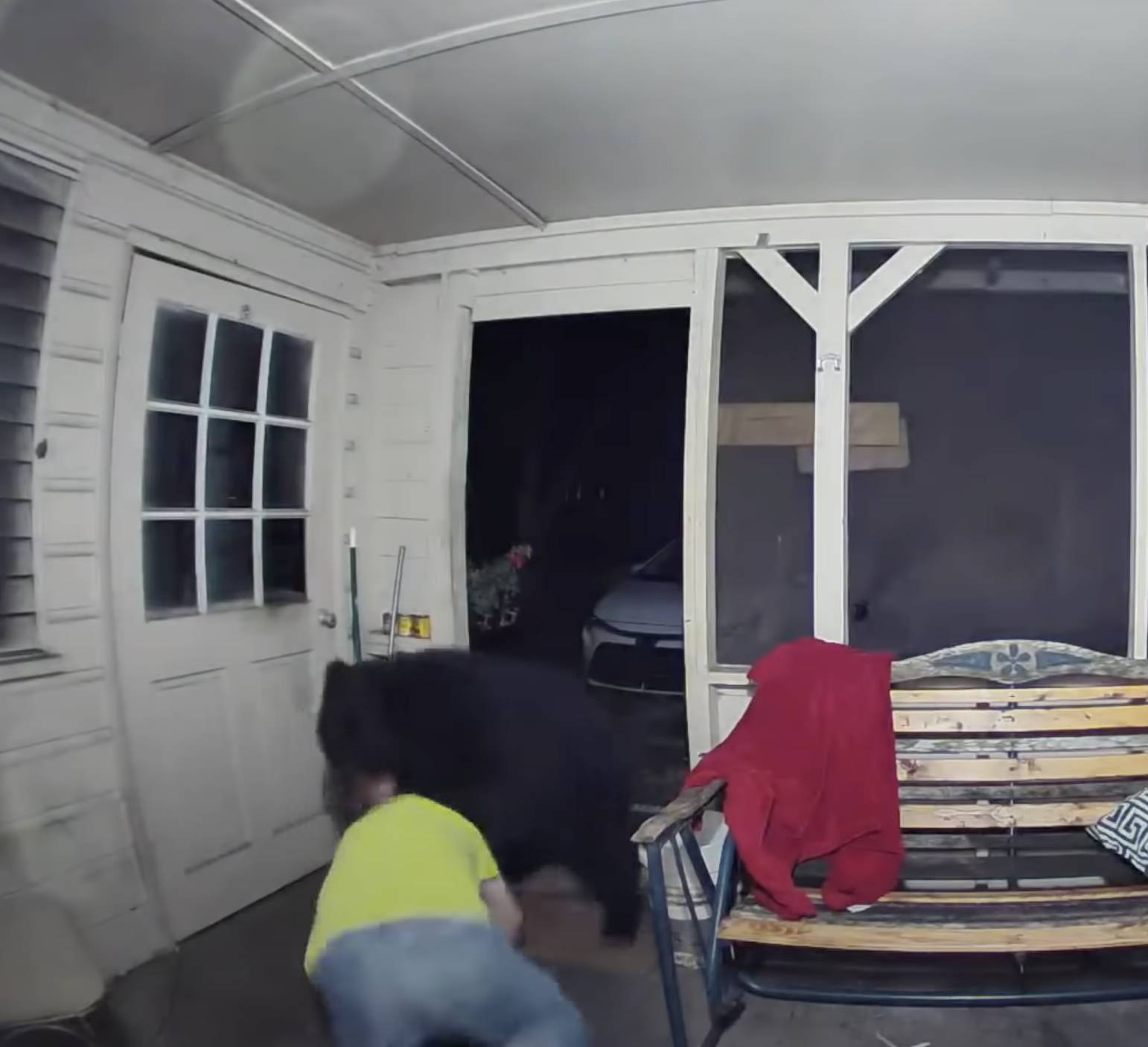 "It wasn't much in my mind at that point, except what happens if he passes me and enters the house where the rest of my dogs ​​and the my wife were," Walter told WFTV. ..
Watch the moment here: