Undoubtedly, dogs are our guardian angels and there are many stories of their heroic and life-saving actions. But even angels may need help. But when this little puppy needed help, two crew members came and saved her life!
It had to be a regular flight as Michele Burt, her husband Steven, and their three dogs made several trips on the JetBlue plane from Florida to Massachusetts. According to the protocol,  the Burts kept the dogs in the carriers under the seat. However, shortly after takeoff, Michele noticed that one of her dogs, Darcy, the adorable French Bulldog, was having trouble breathing.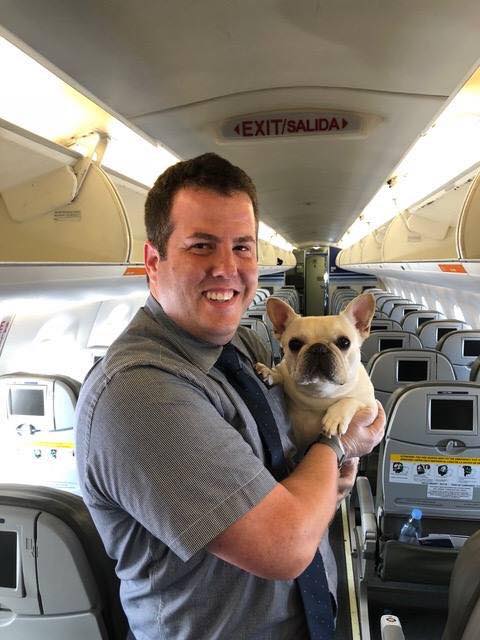 Worried Michele opens the carrier's door to check on Darcy. The woman knew she was acting against the rules of the airline, but her dog's life was in jeopardy!
"I've seen her tongue turn blue and I know this is a sign of a lack of oxygen," the woman later explained. "I took her out from under the seat, put her on my lap, and helped her relax and cool down as she was panicking and desperately holding her breath."
Flight attendant Renaud Fenster had no idea what was going on, so he first asked Michelle to put back the dog, because in such circumstances the rules of flight are very strict. However, he soon realized that it could be a serious problem and hurried to help, but not until he warned his colleague Diane Asher.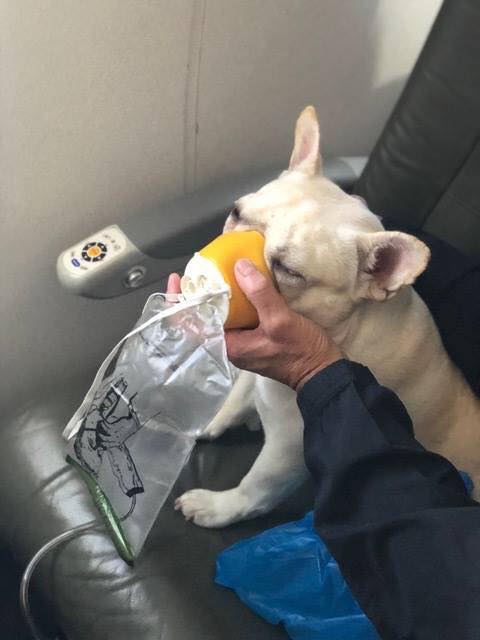 The two crew members initially used several ice packs to cool Darcy, but failed. Then Renaud, who also owns the French Bulldog, had another idea. However, it goes against the protocol, but he was willing to take the risk to save the life of the poor dog.
Michelle said, "Renaud brought a small oxygen tank with a mask attached and held it out, saying, 'I think this will help'. I believe Renaud and Diane saved a life. Because Darcy is a dog, some may reduce the value of lives, but I do not."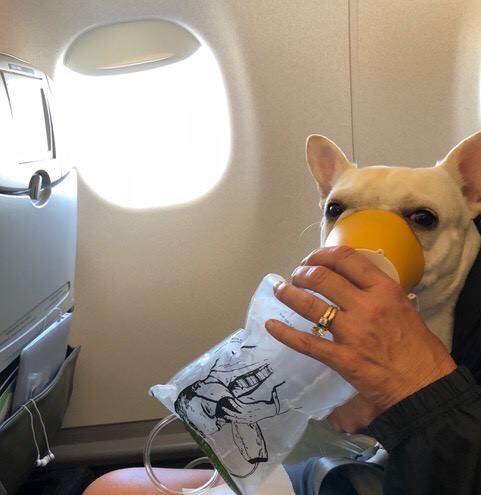 The actions of the two flight attendants saved Darcy's life, despite the fact that they violated the rules. After they landed and Darcy recovered completely, Michele decided to write a letter thanking these two very nice humans. "I would like to thank JetBlue and thank Renaud and Diane for their work and for being a wonderful person!"
The company couldn't be any more proud in establishing the situation. They even praised the two flight attendants for what they did! "Our mission is to inspire humanity and we are very proud of these talented crew members who have consistently demonstrated their passion for superior customer service," JetBlue said in a statement.