After becoming stuck in a mud hole, a small foal was given a second chance by a caring couple. Jordan Camille and his wife Candice were out on their ranch in British Columbia, Canada, when they came across a herd of wild horses acting strangely. They quickly realized, however, that one of the foals was in danger and rushed to assist it. They even got footage of the dramatic rescue!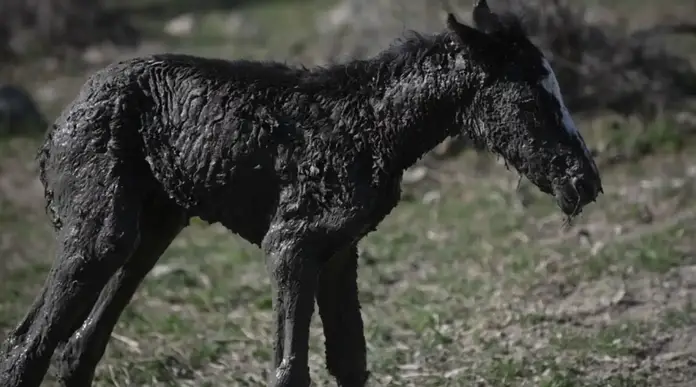 Wild horses are a common sight for the Camilles. These magnificent creatures frequently visit a watering hole on their property. However, because horses avoid human contact, they never had the opportunity to get up close and personal with them. Nonetheless, something unusual occurred this time. Jordan was inspecting his fence lines when he noticed that some of the horses, particularly a mare, were behaving strangely. But he quickly figured out why!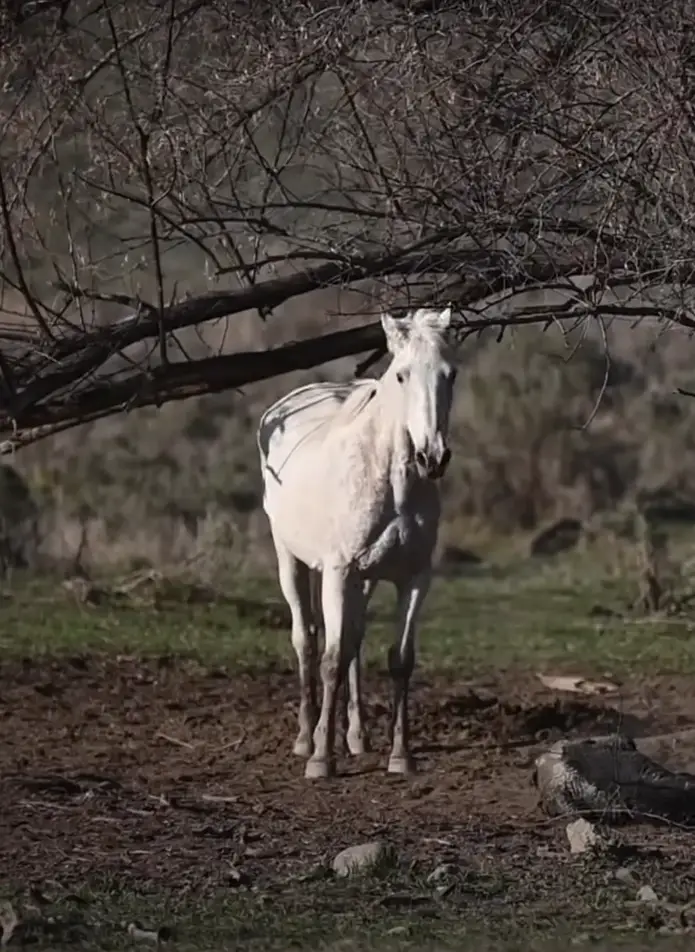 Jordan's wife, Candice, told CFJC Today, "Usually they run away. It's impossible to get close to them. They leave the ground. But this time, the mare in the video kept coming at us a little bit. We looped around the gully, and that's where we discovered the baby foal stuck in a mud hole at the bottom."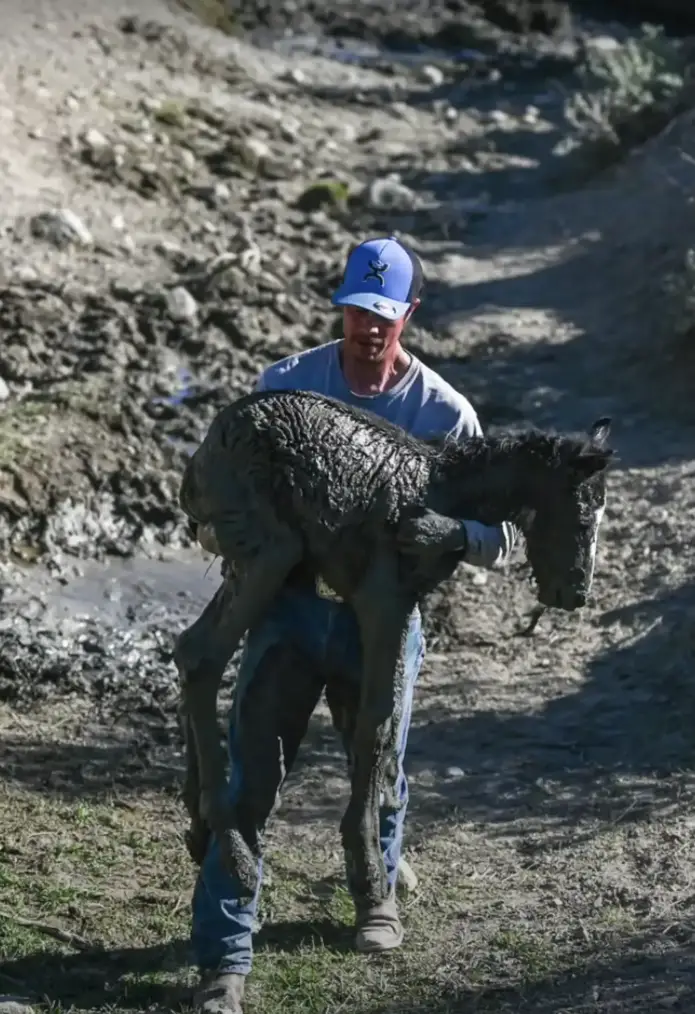 They both knew they had to work together to save the poor foal, but they also knew it would be a difficult rescue. Jordan was barely trying to get the foal out of the mud, while his wife kept the foal's worried mother at bay. The baby horse was stuck in the mud for nearly an hour, and it took the rancher nearly an hour to free it. But it was all worth it in the end!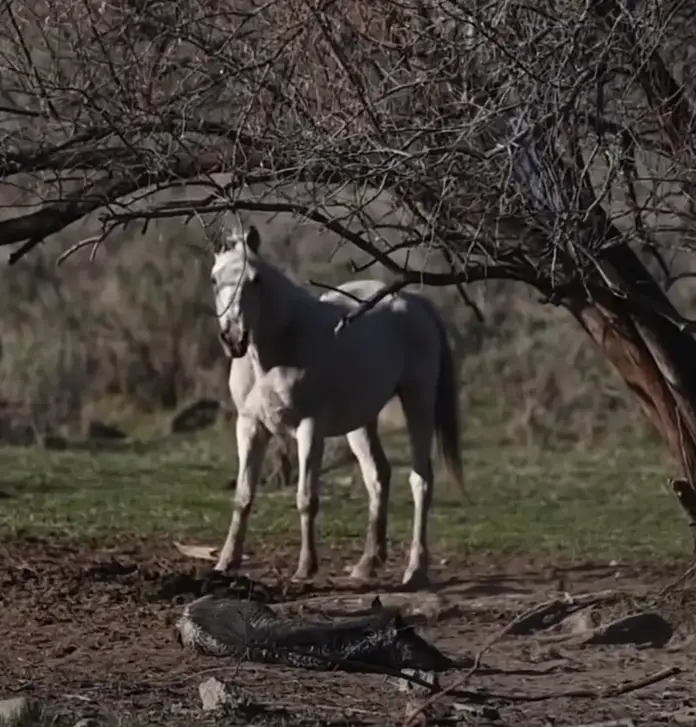 "As I went down into the mud pit, Candice was keeping an eye out for the mare," Jordan explained. "I believe it was my second or third attempt that I was able to pick him up and carry him out. I then placed him in a secure location where the mare could nuzzle him. Get him moving and drinking."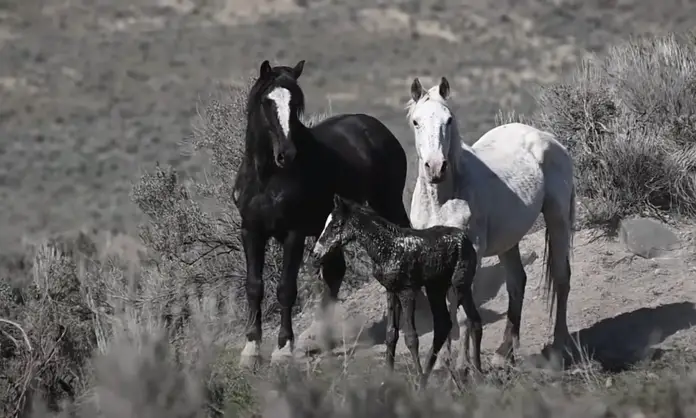 Despite the fact that the Camille family had previously encountered helpless foals, this was the first time they had to intervene. Thankfully, the mother and her terrified foal were reunited soon after, thanks to their kindness! "Finding one like that, where the mother stays back and is so protective and strong," Jordan said, "was a unique experience."
More about this heartwarming rescue below!