A herd of elephants desperately tries to rescue a helpless calf on the side of the road in Zimbabwe's Hwange National Park, in an extremely moving scene. The baby elephant was apparently hit by a speeding car, and the accident left it lying on the ground. Despite the fact that the calf's family rushed to save its life, their efforts were in vain because the calf did not survive. The scene was captured on video, and it is nothing short of heartbreaking!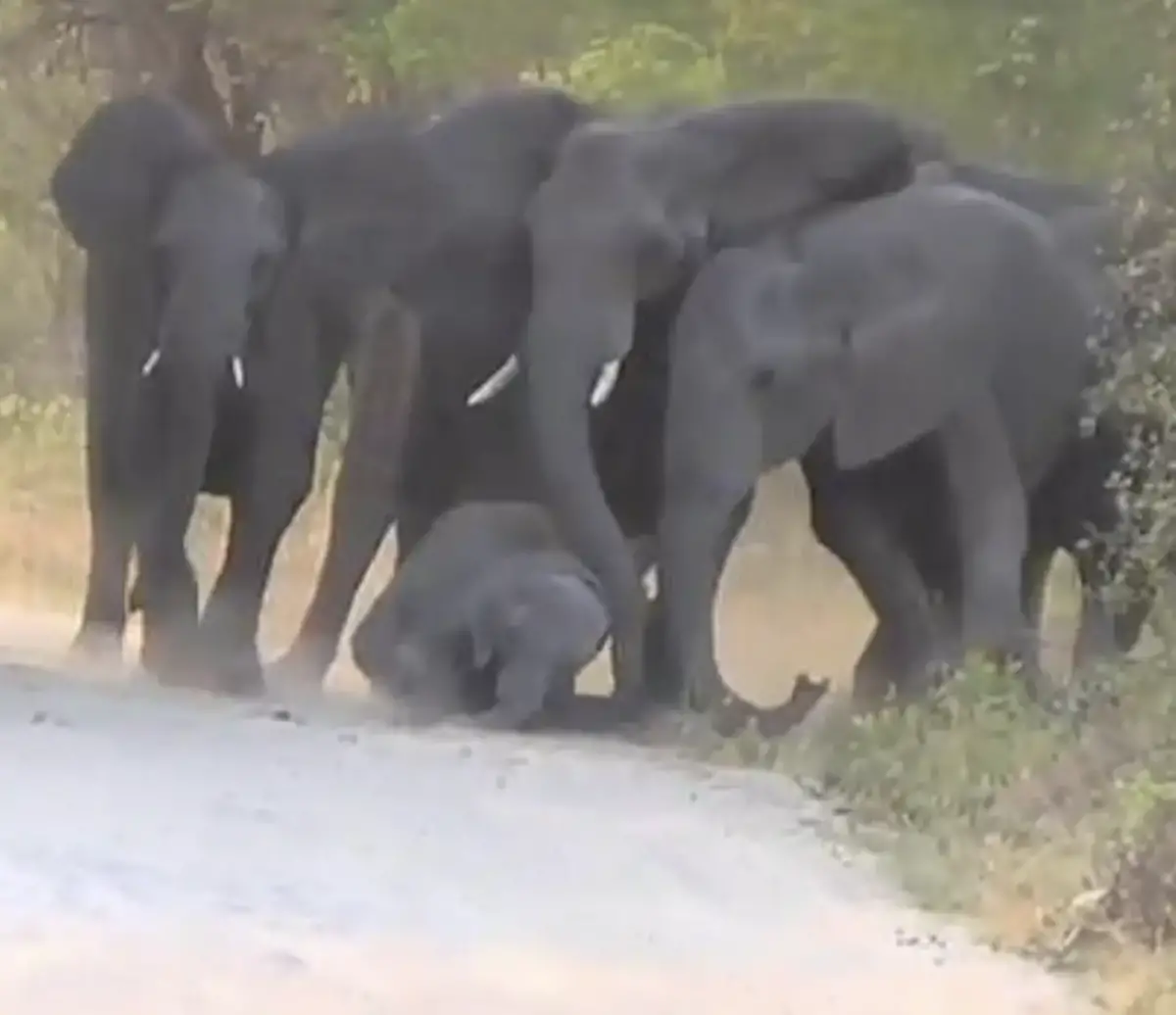 Heidi Haas, a 66-year-old wildlife enthusiast, came across the emotional scene while on a safari trip. She even captured the moment on video, in which two elephant adults – most likely the calf's parents – are attempting to save it. Unfortunately, because the baby calf had suffered severe injuries, there was nothing that could have been done.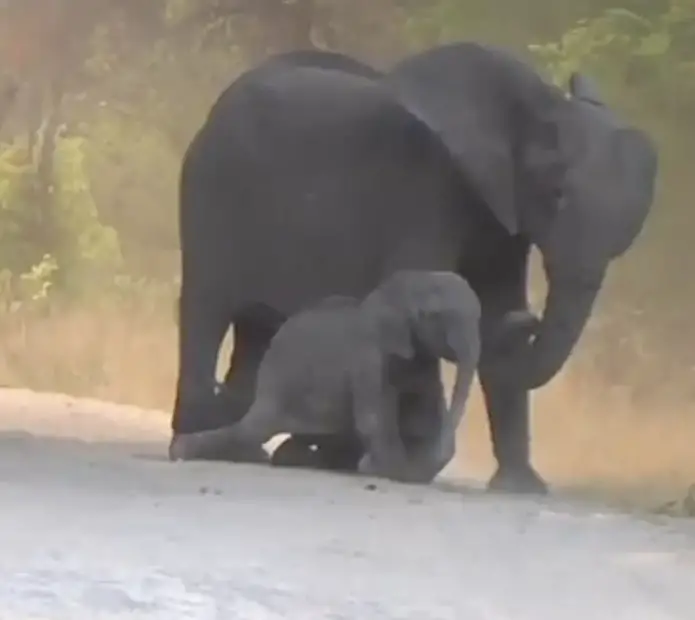 "I was completely shocked when I saw that this baby elephant had been hit by a speeding vehicle," the woman told LatestSightings.com. "I had to watch, with teary eyes, as the entire elephant family tried to help this little one without being able to do anything."
The safari guides notified the park's rangers, and a rescue team arrived shortly after. But there wasn't much they could do. They couldn't even get close to the calf because the herd wouldn't let them.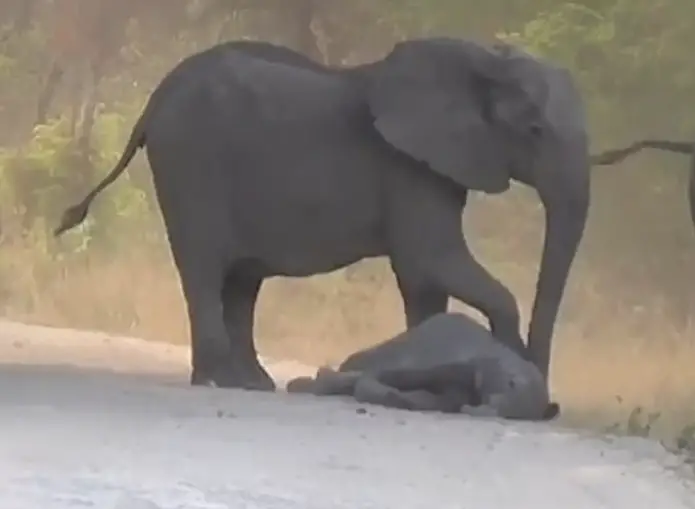 "The elephant family didn't want them near the herd," Haas explained. "It was emotionally draining to watch, and I never want to have to go through something like that again. My final words to everyone who visits these magnificent parks around the world: please be careful and don't speed because the loss of such a beautiful life, as in this case, is completely unnecessary."
Here's a video of the heartbreaking moment!