The firefighters who fight the fires in California are not only brave, but also compassionate. So when two firefighters came across an exhausted pair of donkeys, they rushed to help the poor animals, demonstrating that there is always hope where there is kindness!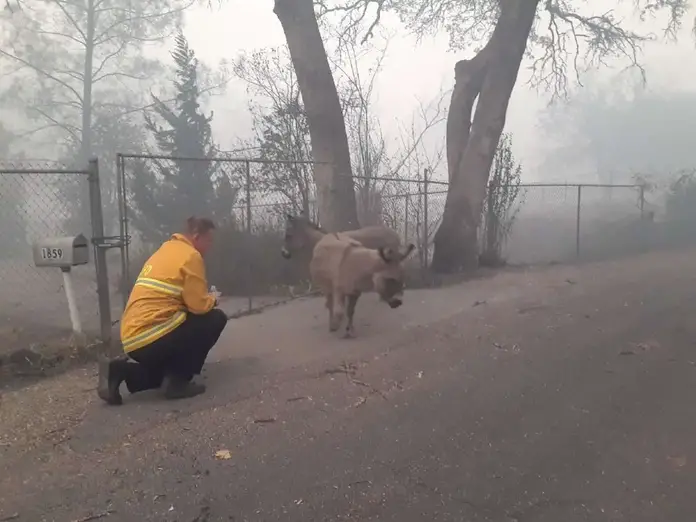 The Sacramento Fire Department's chief Gary Loesch and firefighter Chris Harvey were on their way to Paradise, California, to remove a fallen tree from a road. They were driving through an area that had been devastated by wildfires, so they weren't expecting to see anything but ashes. They noticed something coming from the smoke, though. Two donkeys were frantically trying to find their way to safety.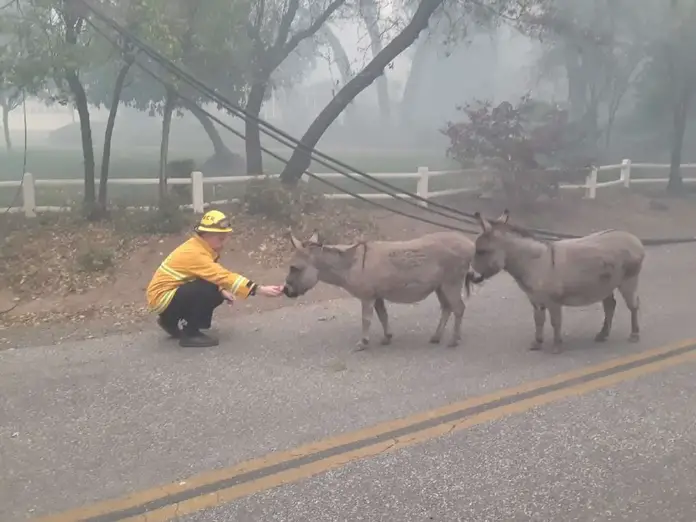 The firefighters came to a halt and approached the helpless animals to see how they were doing. They had clearly been through a lot, and they were in desperate need of water and food. As a result, the rescuers generously shared their water and lunch with the two donkeys.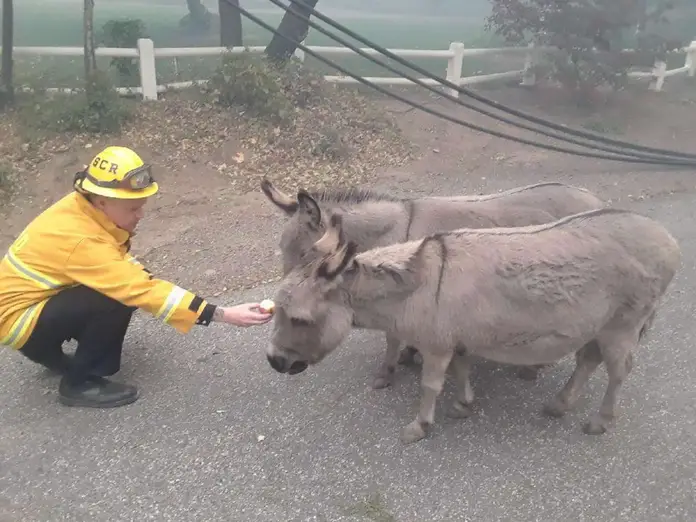 "We pulled over to let them pass," firefighter Harvey told The Dodo, "and saw that they looked very tired, worn out, and thirsty. I tried to give them water from a water bottle in my hand, but it kept spilling out. Then we gave them apples, which they quickly devoured and seemed grateful for."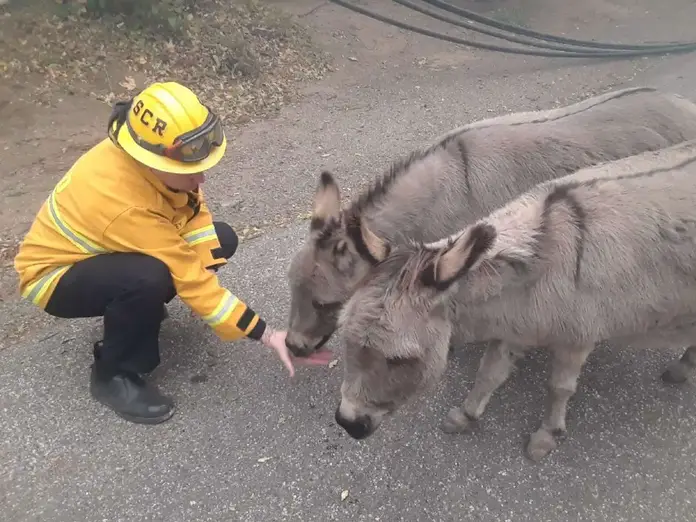 After providing them with water and apples, the firefighters contacted Animal Control and informed them of the donkeys' presence. They didn't leave, however, instead, they stayed with them and consoled them until animal control officers arrived. "We called base camp and had animal control officers dispatched to get the donkeys," said firefighter Harvey.
With such heroic and kind firefighters as Harvey and Loesch dedicated to saving every life, no one is left behind!