As you may already know, dogs and tiny babies make excellent companions. When a new baby is welcomed into the family, our four-legged friends take advantage of the opportunity to demonstrate how gentle and protective they are. But how do they handle a pair of twins, let alone triplets? As this adorable Golden-doodle demonstrates, things are just as simple, but far more heartwarming!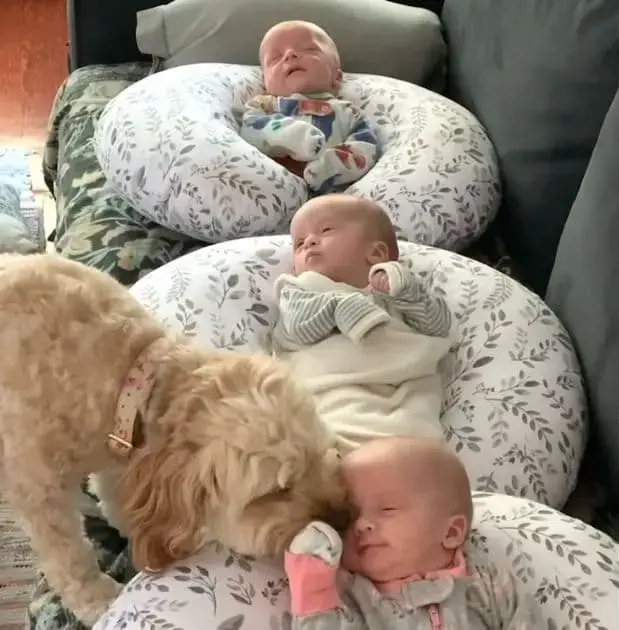 Lauren Barnes was overjoyed when she found out she was expecting triplets. She and her husband, on the other hand, had no idea how their dog would react. Sunny, a sweet Goldendoodle, however, surprised them both with his 'maternal instincts.' He became an overprotective nanny the moment he met his little human brothers.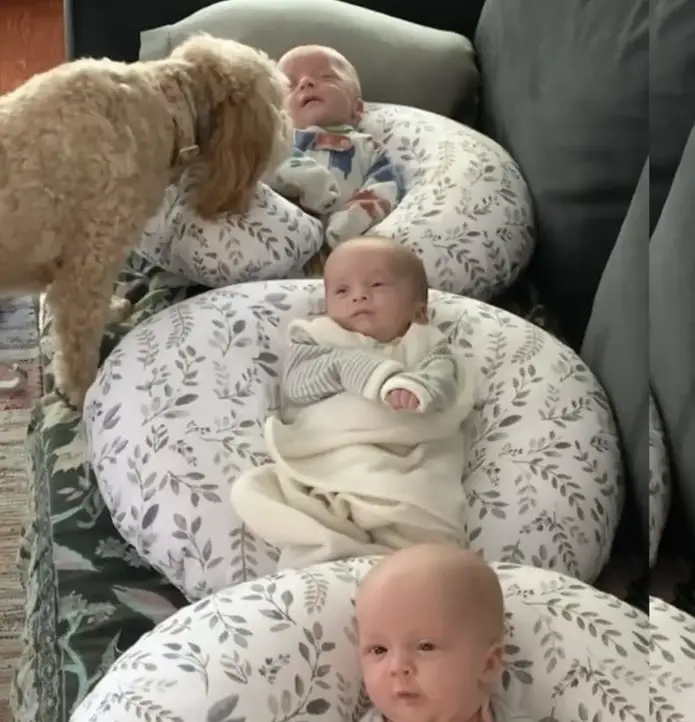 Though three new babies may seem like a lot to deal with for anyone, nothing has been easier for Sunny. He spends his days watching over his brothers, making sure they're all safe and, of course, joining them whenever they nap – which is several times a day!
Sunny was so attached to the babies that the new mom thought it would be nice to capture their adorable interaction on camera. So she grabbed her phone and recorded the moment Sunny checked in on his babies to make sure everything was okay. But the mother had no idea that the adorable video would go straight to the hearts of netizens.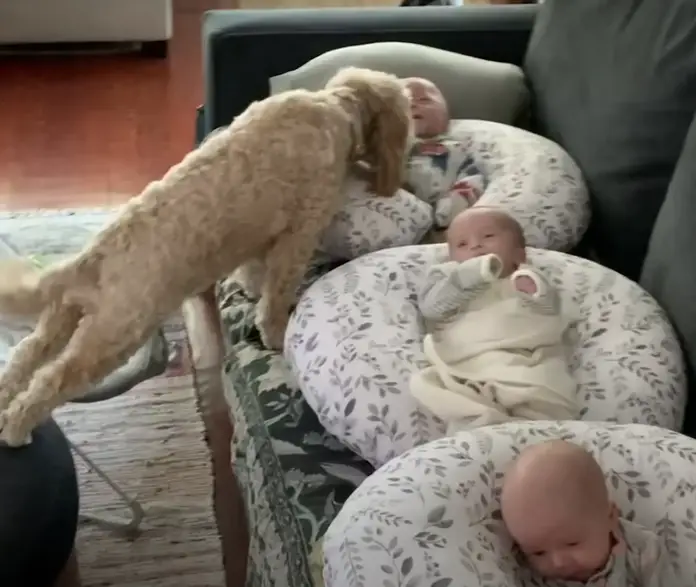 Sunny's routine quickly went viral on the internet, and everyone fell in love with it. It's heartwarming to see dogs and children spending time together at such a young age.
"The only thing cuter than the family pup kissing the baby…is when there are three babies to love," according to the video description. Check it out below!