A terminally ill woman has her final request granted in a moving video. The woman had spent her entire life fascinated with the film "Bambi," and all she wanted was to see a deer one final time. As a result, the woman's daughters go to great lengths to surprise their mother with a fawn. The heartfelt moment was captured on tape!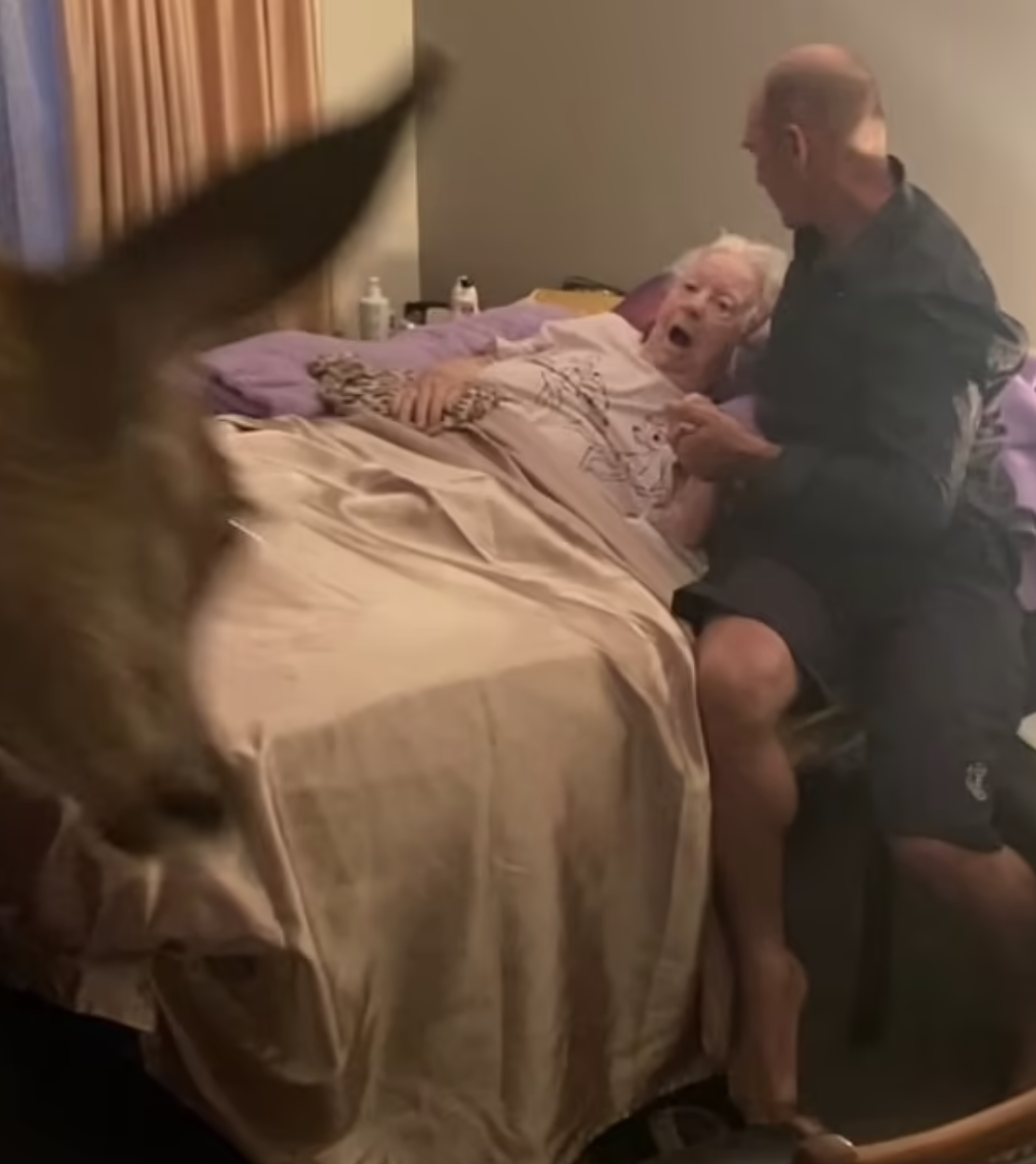 Lisa McDonald and her sister have been caring for their ailing mother for the past few months. Unfortunately, things worsened earlier this month, and the elderly woman died. As a result, she told her family that she wanted to see a deer one more time. Lisa's mother was completely enamored with these cute creatures, to the point where she became obsessed with the renowned 'Bambi' film.
Lisa posted in the famous Facebook group The Kindness Pandemic, "She has Bambi sculptures everywhere, and she is wearing a Bambi T-shirt in her bed. My sister and I, as well as the rest of our supportive family, are wearing Bambi T-shirts… we've dubbed them our nursing uniforms."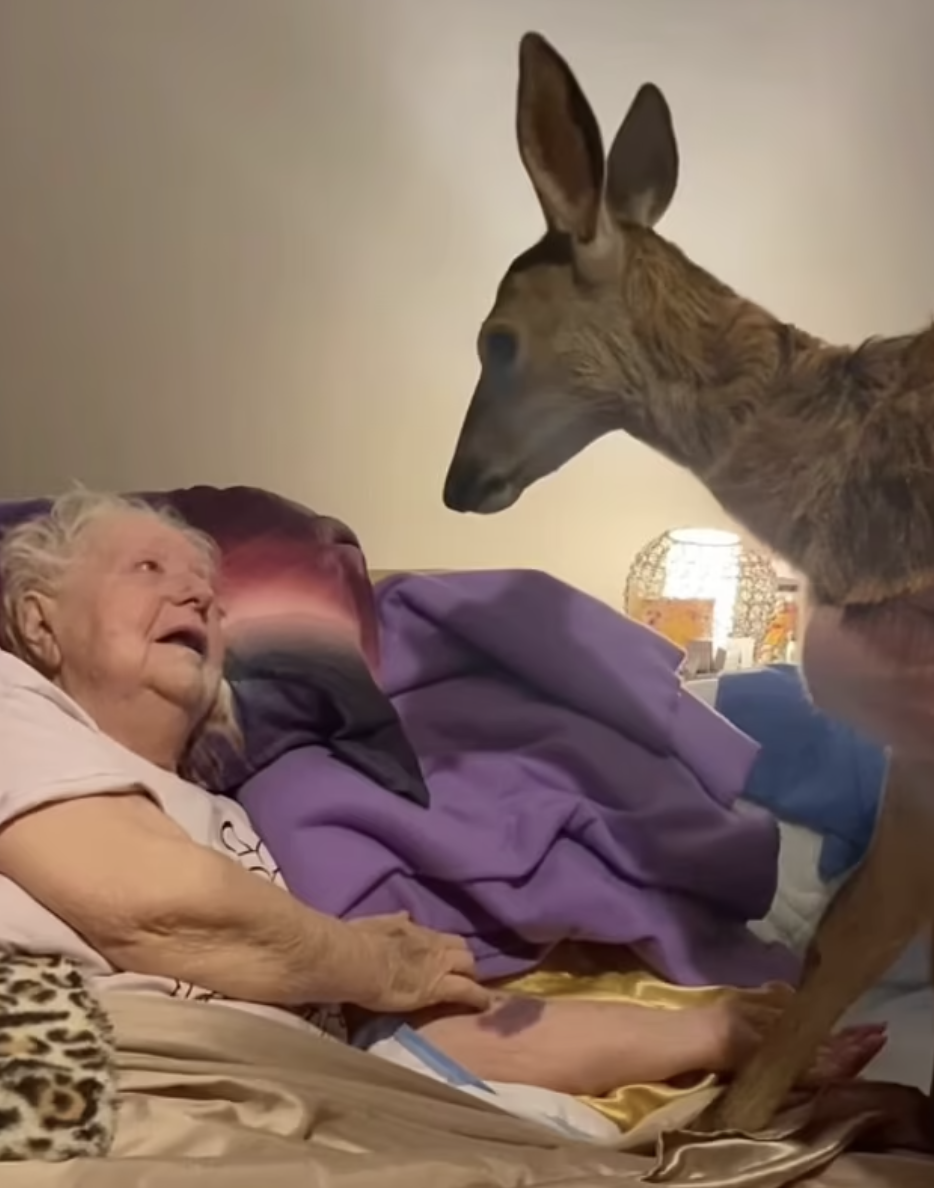 Lisa knew it would be difficult to find a live deer and bring her into the hospital, but she had to try one more time to make her mother happy. Thankfully, she recently met a Melbourne couple who has a mobile mini-farm, and guess what…they too have a deer named "Bambi." As a result, Lisa and her family arranged a visit for their mom.
It's lovely to see them enter the room with the deer in their arms. As she tenderly touches the cute animal, Lisa's mother appears to be joyful than ever. It was a tear-jerking moment for everyone.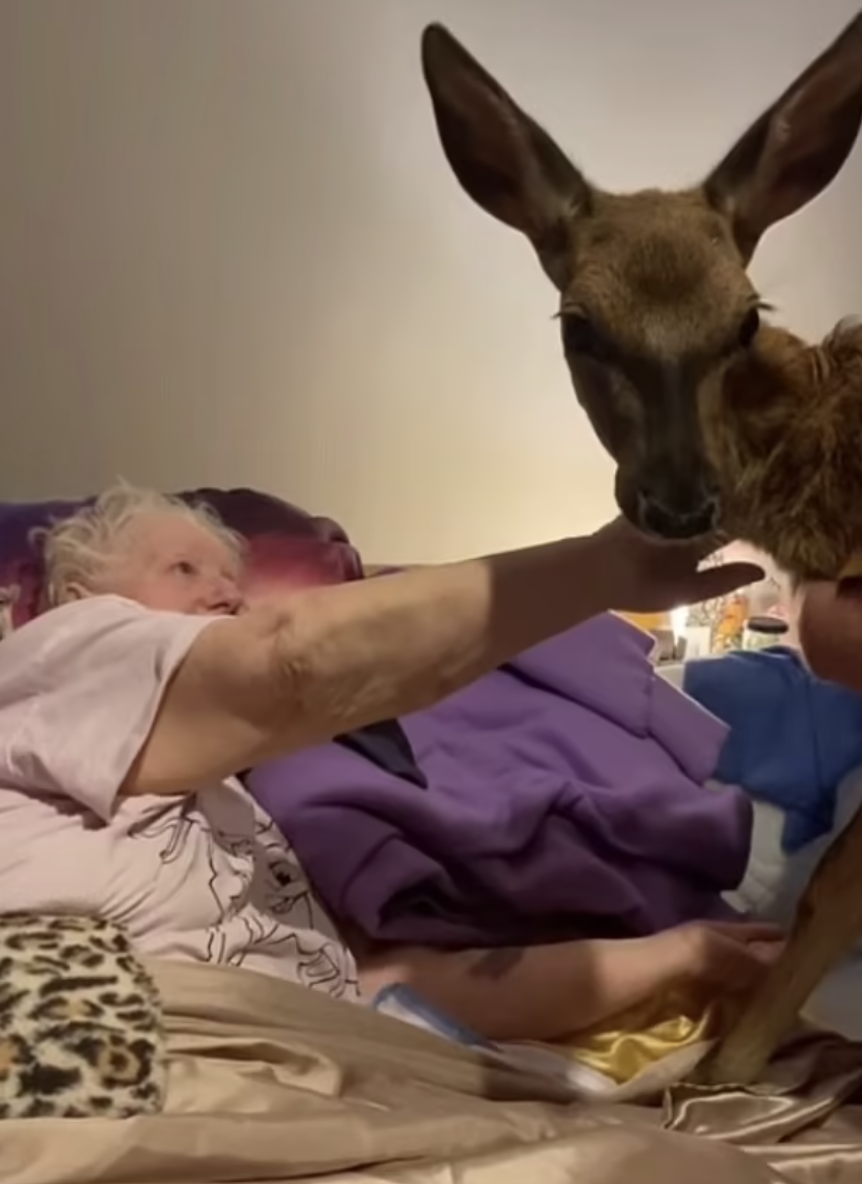 "My mother's condition deteriorated drastically today, and Simone and Chris [the deer owners] acted immediately… Lisa stated, "They drove two and a half hours to bring Bambi to meet mum. Out of sheer kindness and love. I can't express my gratitude enough for everything they've done for my mother and family."
Here's a link to the touching moment: