A small act of kindness can sometimes mean a second chance for someone who is in desperate need. It's the story of a poor kitten who got herself into serious trouble during a heavy downpour. Everything seemed hopeless for the tiny ball of fur, but a hero came to the rescue!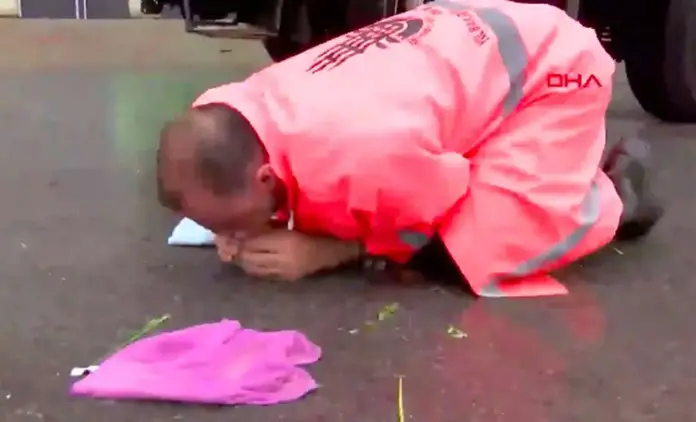 Metin Keskin, a road worker in Istanbul, Turkey, noticed a kitten being swept away by the floods while on the job. When the tiny kitten appeared lifeless, the man immediately realized something was wrong. Despite this, Keskin rushed to her aid. So, right in the middle of the street, the nice man grabbed her and began performing CPR on her tiny body.
The man told Daily Sabah that she was 'unconscious'." She was deafeningly quiet."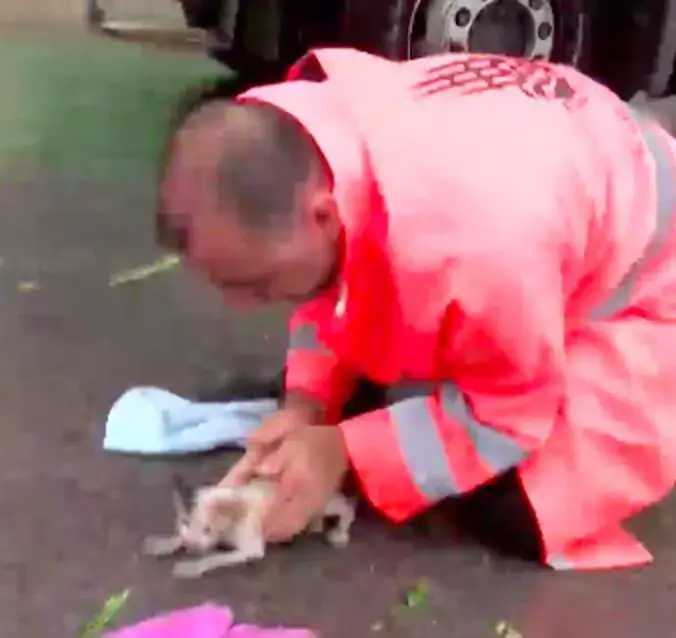 Because the kitten was not responding to CPR, the man breathed a few breaths into her mouth and massaged her delicate body. Thankfully, the man's efforts did not go unnoticed for long. A soft meow came from the kitten's mouth as Keskin gently shook the cat's body in an attempt to get water out of her tiny lungs. It was a huge relief for Keskin, as well as the crowds who had gathered to witness the dramatic rescue.
One of the onlookers even took a photograph of the event. Take a look at this:
When the hero noticed the kitten was showing signs of life, he rushed him to the vet for a full recovery. But wait, there's more! After the little cat recovered, Keskin decided to adopt her because such a story could only have a happy ending!
"She's turned into our kitten now," the man told the local press. "I'm overjoyed."