For these two Utah fishermen, what was supposed to be a relaxing fishing trip turned into an animal rescue. When Bransen Jackson and his best friend were out ice fishing on Panguitch Lake, they came across a baby deer in desperate need of assistance. The helpless creature became stranded on the thin ice, unable to move. But Jackson, a wildland firefighter, put his life on the line to save the poor creature. His pal captured the moment on film!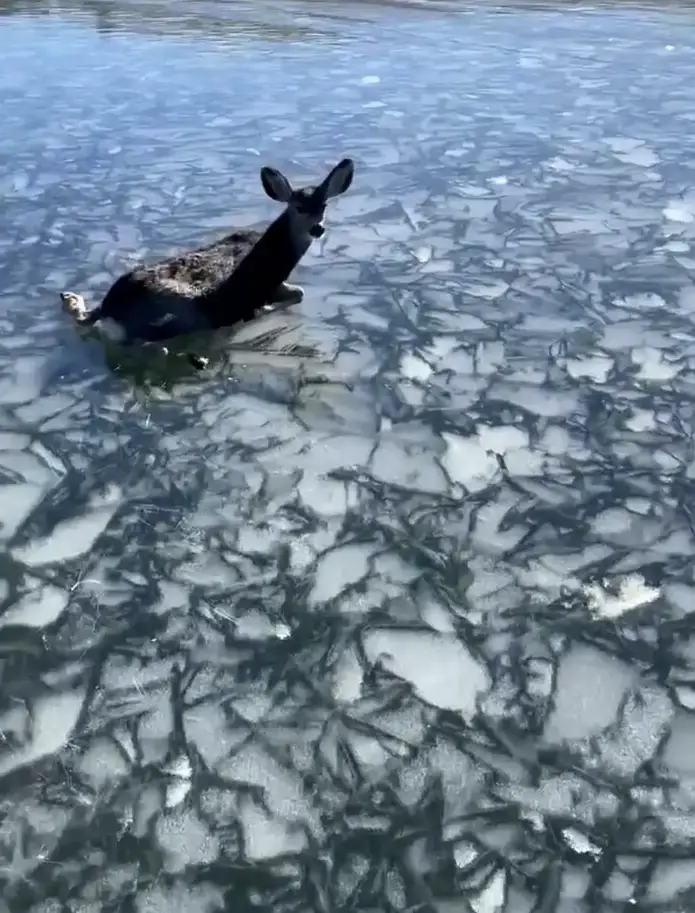 Although the footage makes it appear that things were simple, the fishermen had no idea what to expect. Because the ice was thin and the deer was terrified, it could easily hurt them, exacerbating the situation. However, in order to save the distressed animal, Jackson decided to take that risk.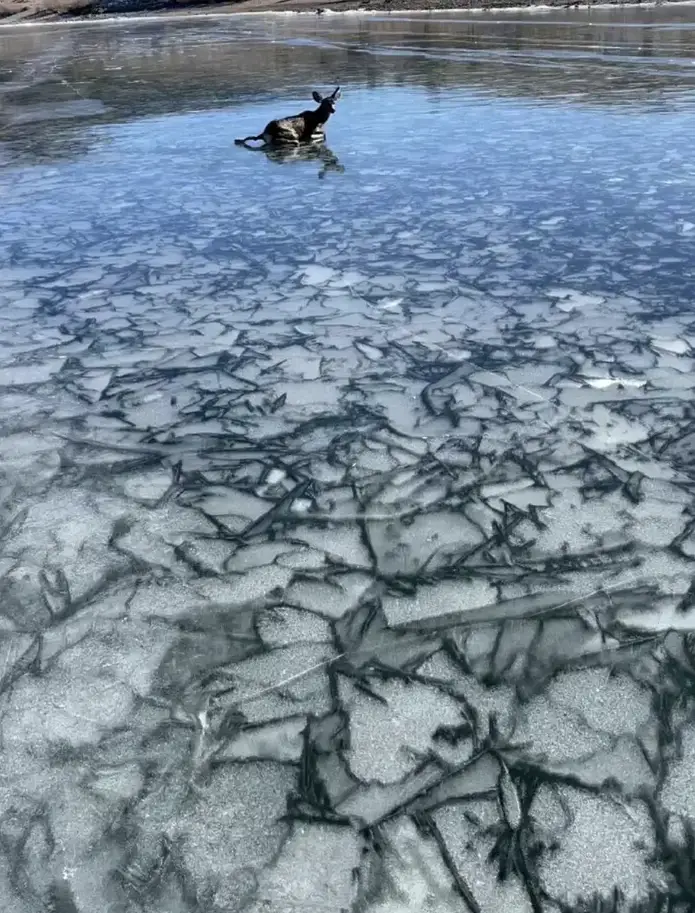 "I squinted and said, 'Dude, that's a deer.' Of course, we have to go save it," Jackson told 2KUTV. "So we just slowly started making our way over there, and his boot actually went through a crack in the ice at one point. So it was really thin, but I thought, 'We can't just leave this deer there.'"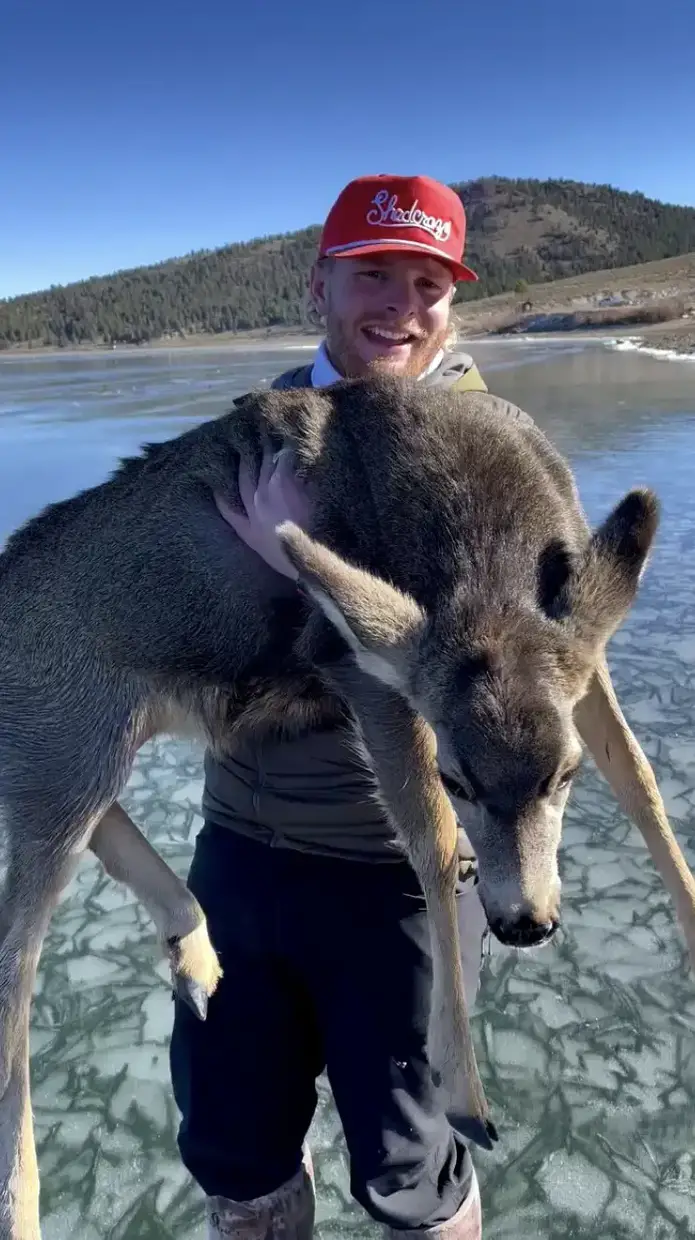 The deer, unable to stand on its own, appeared exhausted as the two men approached it. When they arrived, however, they had no idea how it would react. But Jackson tried to calm it down by gently picking it up and placing it in his arms. The rescue, however, was far from over, as the ice began to crack under their weight.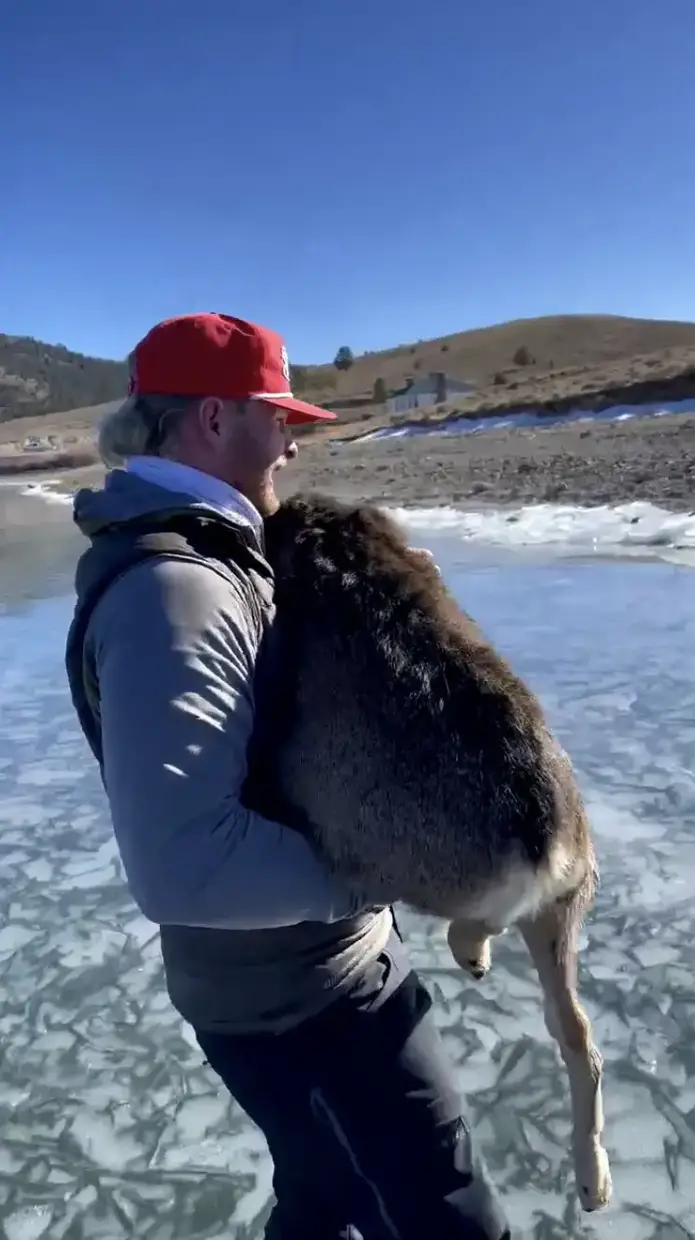 "I was thinking, 'Man, this might kick me if I pick it up,'" the firefighter says. "When I picked it up, it was super calm and docile, as if it understood, okay, these guys are going to try to help me. But then the ice cracked and I was like, oh my gosh, and I just hurried up and took off for the shore, hoping for the best."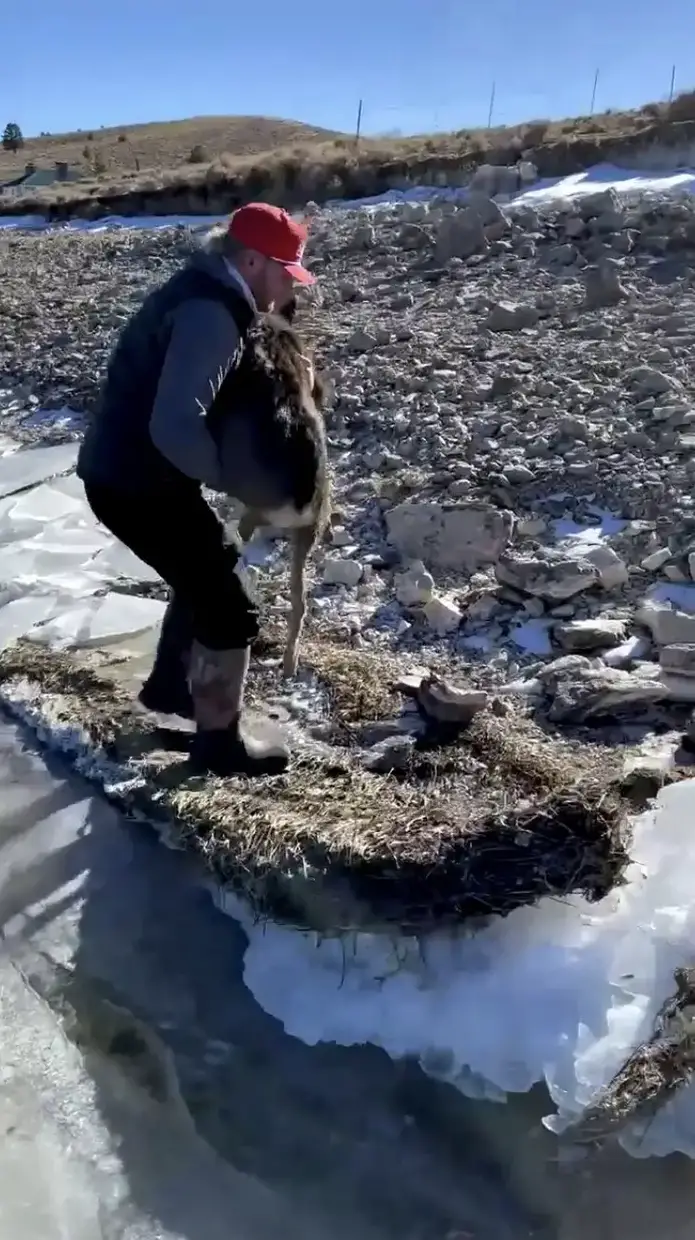 Fortunately, they all made it to the shores, and as soon as they arrived on dry land, Jackson dropped the one-year-old deer to the ground, where it became lost in the wilderness. Thanks to these two heroes, the mission was completed!
You can watch more about this dramatic rescue in the video below!