When Bubby the Pit Bull was a puppy, he was used as a bait dog by a dog fighting ring. He had been physically and emotionally traumatized by the time he was rescued. His emaciated body was punctured and infected all over, and he was terrified, ilovemydogsomuch writes.
His wounds emitted a foul stench, and he was completely shut down. These discouraging factors eventually propelled him to the top of the hit list.
Bubby was saved from euthanasia at the last possible moment, but his problems were far from over. He was locked in a garage for the next two months like a worthless piece of trash. Finally, a woman heard about his plight and immediately adopted him. Bubby was depressed and confused as he sat in the car of his savior, unaware that his life was about to change forever.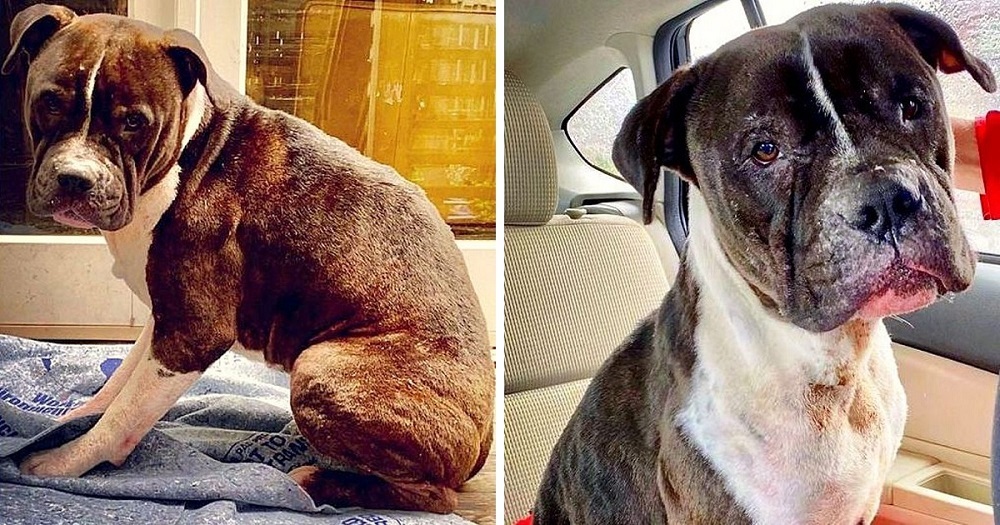 Bubby was moved as he experienced his new mother's love and care for the first time. She gave him the space he needed to work through his shyness and fears at his own pace. He astounded everyone by making an incredible physical and mental recovery over the months. He became particularly attached to the woman who had saved him, which resulted in severe separation anxiety (it is quite understandable considering what he has been through).
Bubby's owner decided to crate train him in order to provide him with security and stability when she was not present. During this crate training, Bubby discovered a newfound sense of comfort in blankets! Every morning, he would snort happily and wag his tail as he stepped out of his crate with his blanket and paraded around the house!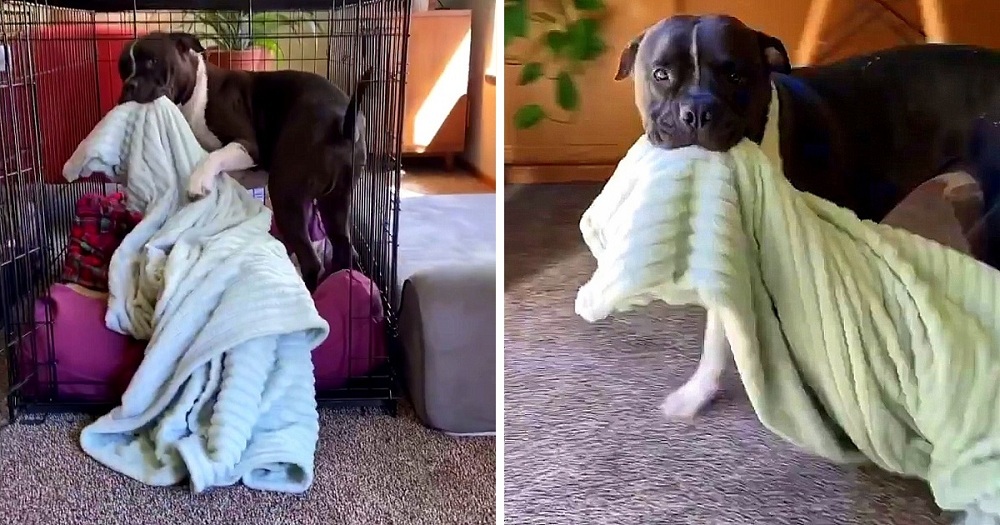 Bubby's blanket served as a safety net for him, reassuring him that everything was fine. His traumas and nightmares faded gradually, but his sacred "blankie routine" remained largely intact. Over time, he developed a similar attachment to his pillows, toys, and pretty much anything that felt like home!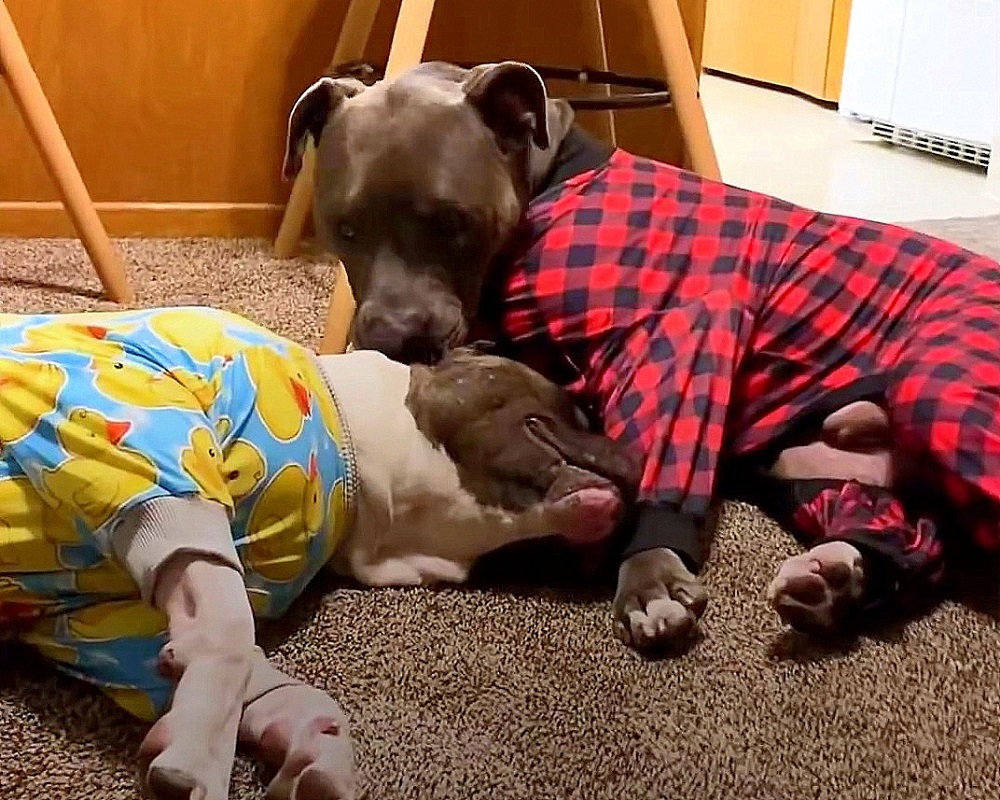 Bubby's family gave him the best gift of all when they adopted another rescue Pit Bull named Simon to keep him company. They expected Bubby to grow out of his blanket obsession, but that never happened. Simon adored and looked up to Bubby, so it was only a matter of time before he imitated his brother's unrestrained love! Aww! Pit bulls are such adorable little creatures!
Watch Bubby learn to cope with his past traumas with the help of his infallible blanket in the video below.