This is the heartwarming moment when a tiny koala seeks comfort from a teddy bear. Unfortunately, the poor little thing has lost her mother, but fortunately for her, a group of volunteers discovered her just in time to save her life.
Life in the wild for an orphaned animal is extremely difficult. Lucy, a baby koala, was unfortunate enough to find herself in such a desperate situation. The hopeless creature's survival chances were extremely slim after losing her mother in a car accident, and only a miracle could have changed the odds in her favor. Which happened in the end!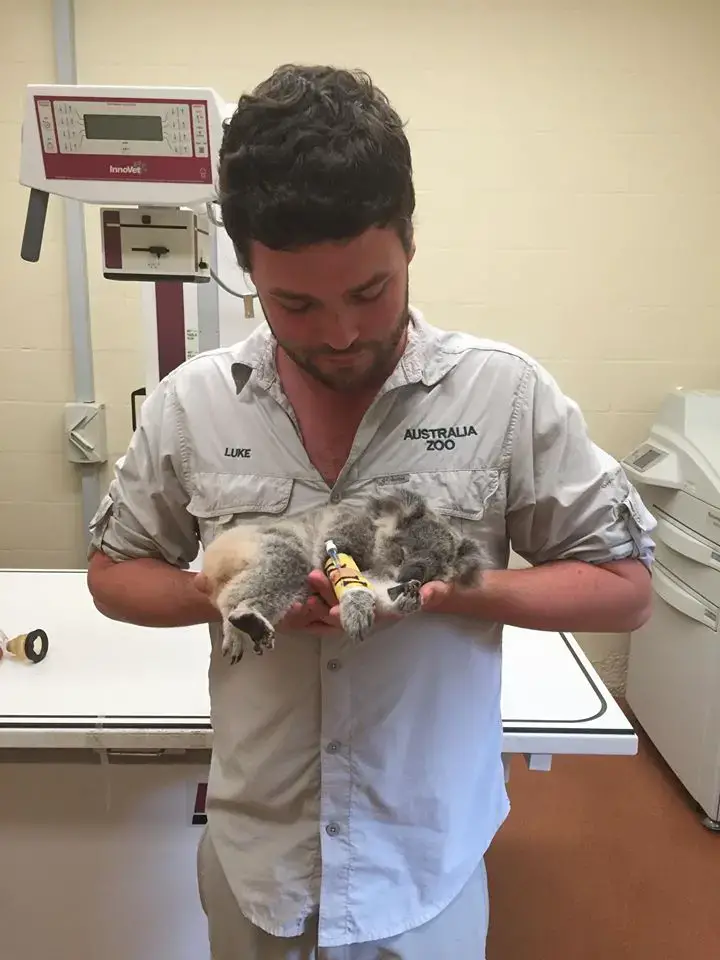 Lucy was discovered on the side of a driveway in Queensland, Australia, by a group of caring individuals. Due to the extreme heat, she was completely dehydrated at the time. As a result, they rushed her to the Wildlife Hospital of the Australia Zoo. But once they arrived, the tiny koala's life was about to change forever!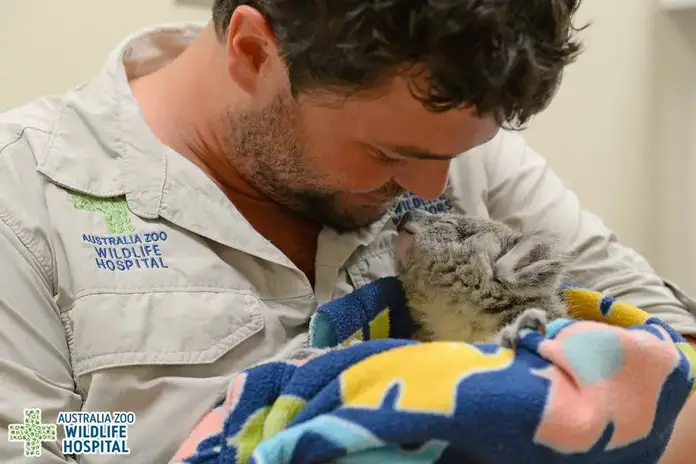 Lucy has only been at the hospital for an hour and already has everyone's heart. Not only because of her cute appearance, but also because of her reaction when a member of the staff attempted to handle her stuffed bear. The little teddy bear provided the comfort the baby koala required right away. She climbed up to it and is refusing to let go!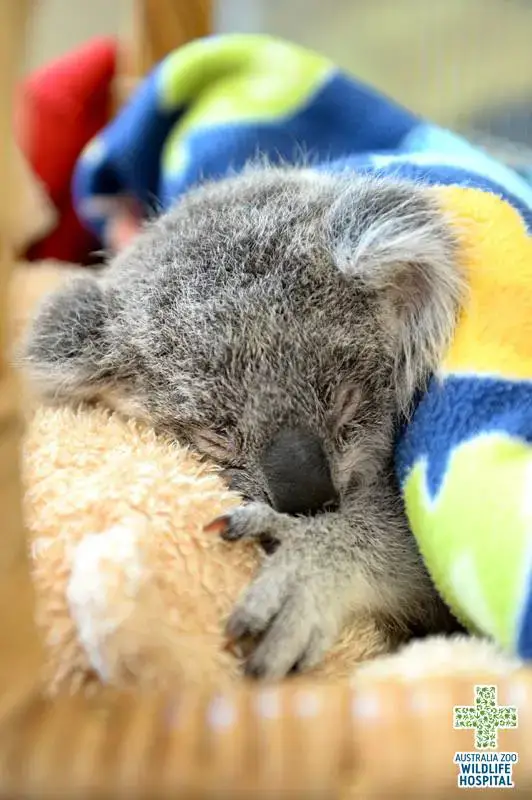 The Australia Zoo Wildlife Warriors wrote on Facebook, "Meet Lucy, the gorgeous koala joey who is melting hearts at the Australia Zoo Wildlife Hospital."
Lucy was suffering from pinkeye as a result of dehydration, but everything else was fine, so she should be fine soon. You can see this adorable creature in the video below: