This is the touching moment when a brave dog leapt into a lake, paddled about 200 feet off shore, and saved a fawn from drowning. But the helpful dog didn't stop there. He continued to care for the tiny creature even after removing her from the water.
Ralph Dorn of Virginia went for a walk with Harley, his 6-year-old Goldendoodle, earlier this month. Ralph and his furry companion usually go to the lake near their house because it is a great place for the energetic got to unleash his adventurous spirit.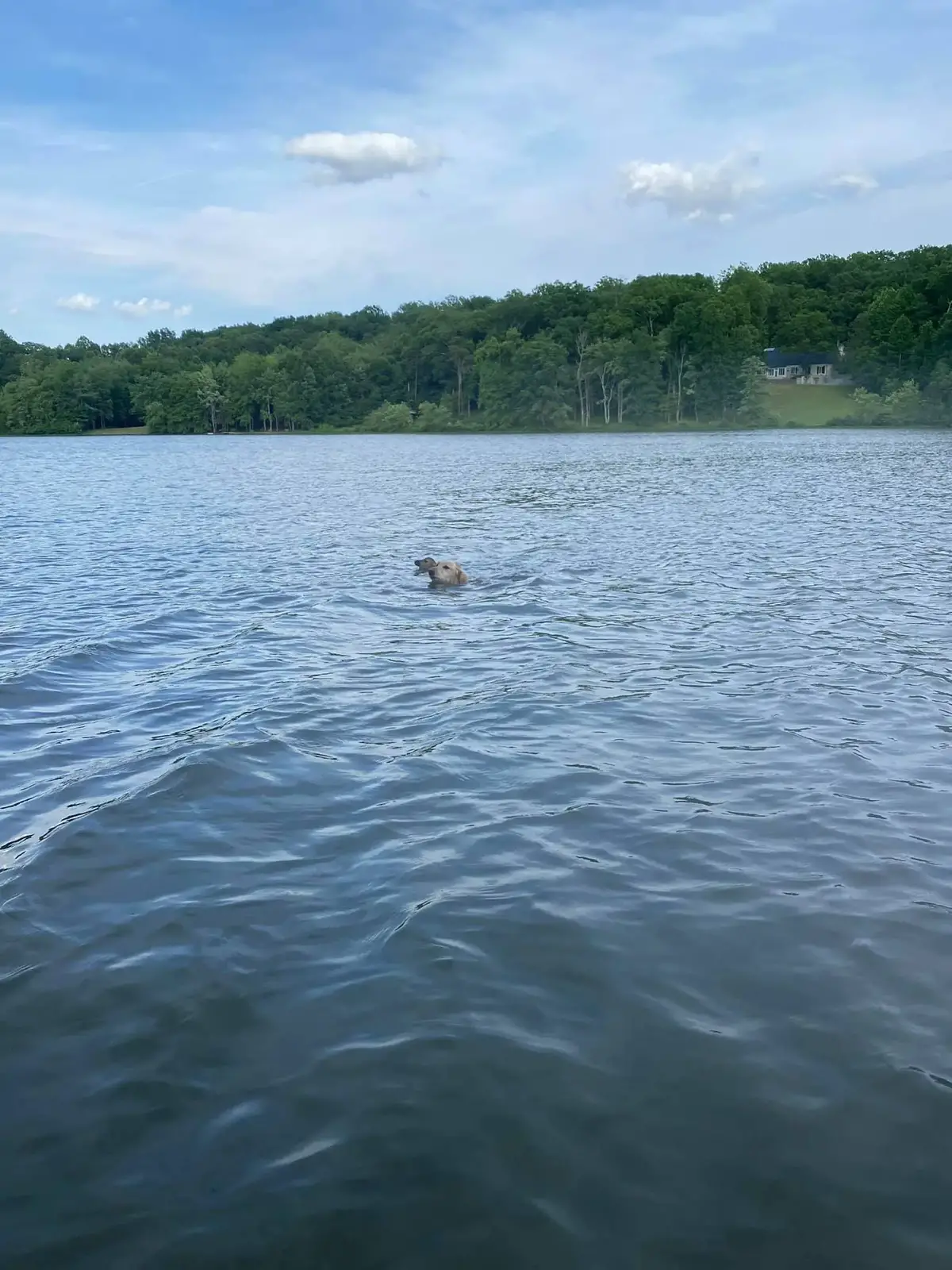 Harley enjoys exploring the area around the lake, but he never gets too far away from his human. Only this time, the dog had vanished and was nowhere to be found. But it wasn't until Ralph looked at the lake's surface that he noticed his dog. And he wasn't the only one. The ex-marine quickly realized that his dog was carrying another animal.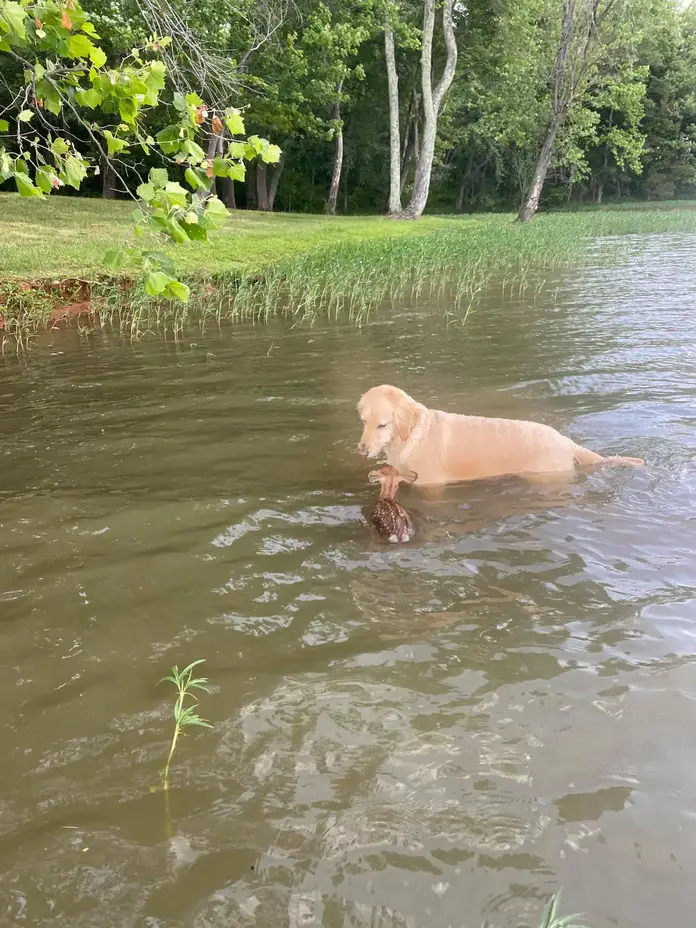 A tiny fawn was stranded in the middle of the lake, unable to return to the shores. It's unclear how it got there in the first place, but when Harley saw the baby deer struggling, he just jumped in and saved it. But that's all, because even after he managed to get the helpless animal to shore, the caring dog stayed by its side to watch over it.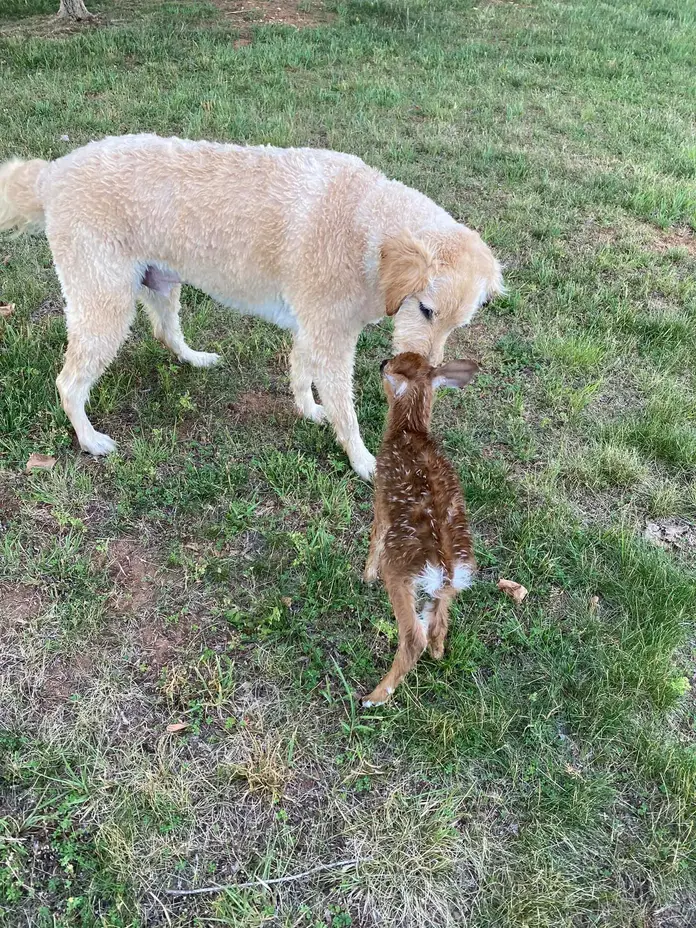 Ralph told People, "Harley didn't want to leave the fawn. He just kept interacting with it, licking it, and taking care of it. We could tell right away that he had a good heart, even as a puppy. He's always been that way around children and animals. He adores all of them."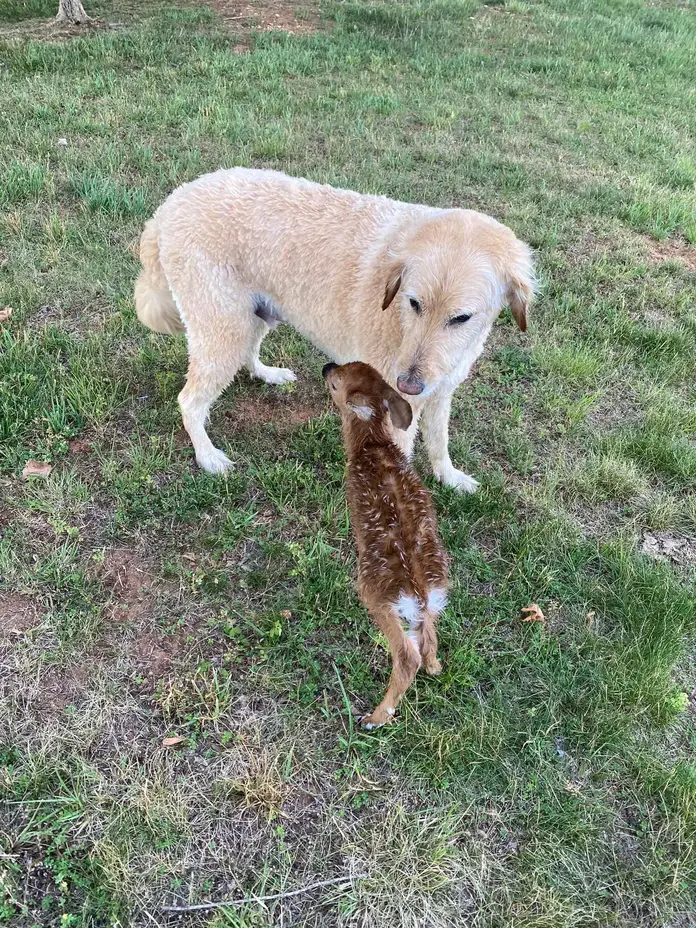 Ralph said he has no idea how the baby deer ended up in the middle of the lake, but he is very proud that his dog was able to save the day in this manner! Harley's heroic act was eventually shared on Facebook by the proud owner, and it quickly went viral, with many people praising the kindhearted dog.
"I'm not sure how the fawn got out there, but Harley clearly didn't ask why, he just jumped into action," Ralph wrote in a now-viral post. The little one stopped bleating, tail wagging, they sniffed each other, and Harley calmly returned to the house with me."