Sports are beneficial to one's health, and running is perhaps the most effective way to stay in shape. But I can't image putting in the effort to run a 13-mile marathon only to be beaten by a dog. That is exactly what happened to the majority of the racers in the Elkmont Trackless Train Half Marathon in Alabama.
Ludivine, a two-year-old Bloodhound, was out for a pee when she noticed all those men fleeing. Because there was no rule stating that only humans were permitted to participate, the quick thinker puppy decided to enter the marathon. Surprisingly, the puppy not only completed the race, but she also received a medal.
Even the lovely dog who came in seventh place in the race had some pit stops!
She completed the task in just over an hour and a half. April Hamlin, her owner, later explained. "I didn't do anything but open the door, and she raced the race on her own," the shocked woman explained. "My initial emotion was embarrassment and concern that she had gotten in the way of the other runners. She's laid-back and nice, so I'm surprised she ran the entire half marathon because she's usually rather lazy."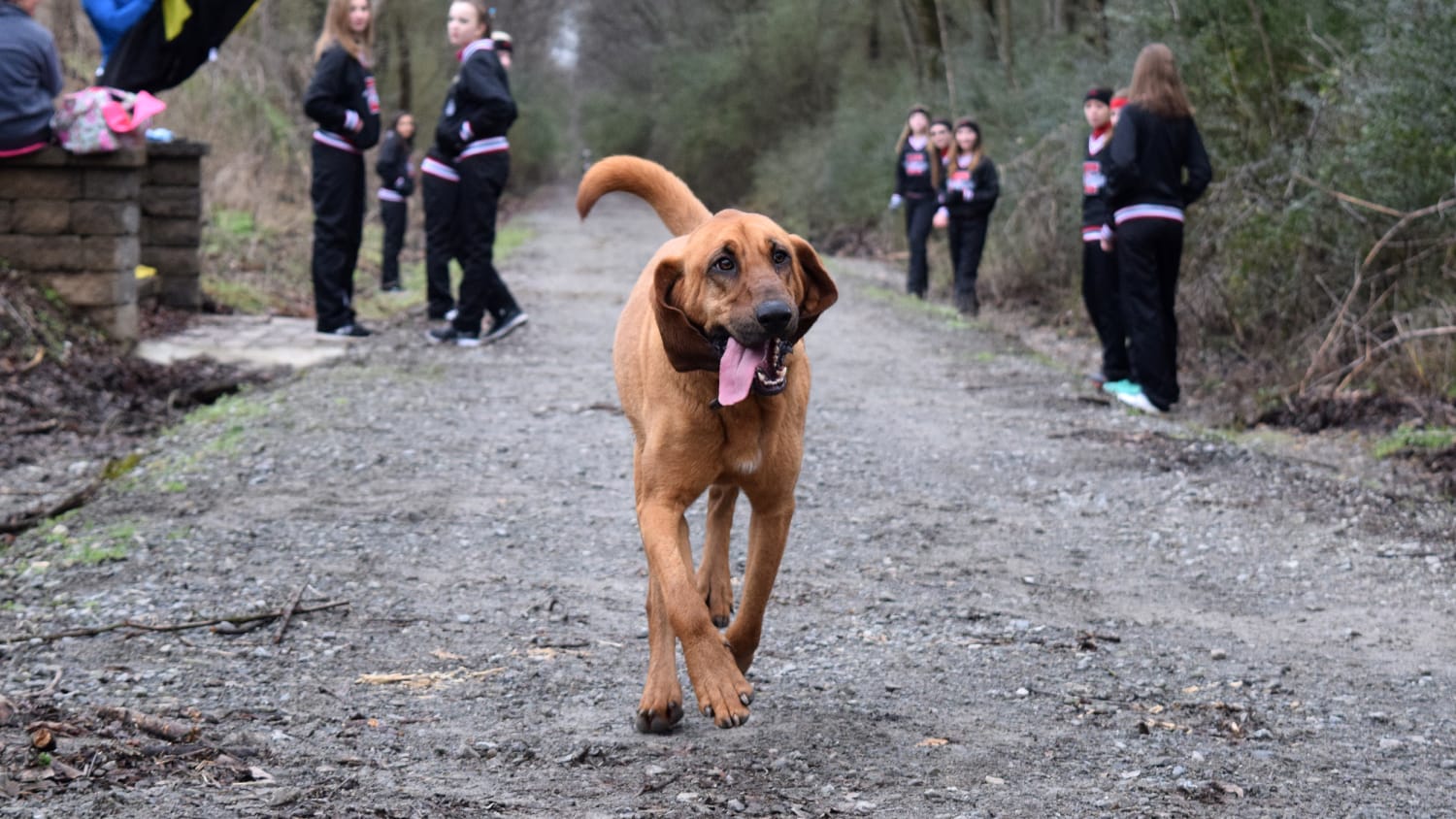 Jim Clemens, who finished fourth in the half marathon said: "Every time I thought she had dropped off to go back home, I would hear her coming back up to me and she would race past me up to the two leaders. She would run off to romp through the streams and into yards to sniff around for a while."
Take a look at the video below: