Most dogs are extremely friendly, so it is in their nature to make friends with any living creature they come across. They also love to explore places, so when they venture to the next doors, they can bring you company. However, this dog has gone too far with that!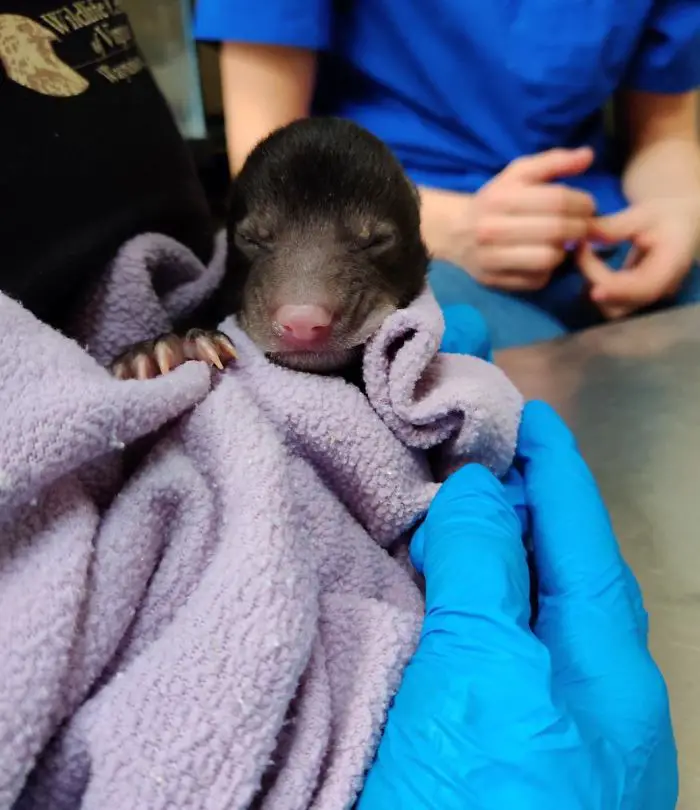 Recently, a family in Washington County was surprised to find that their dog had just brought home a pet they had found while walking in the woods not far from their backyard. And not just an ordinary baby animal, but a bear. The family didn't know how to react at first, but upon closer inspection, they realized that their kind dog had actually saved the bear's life.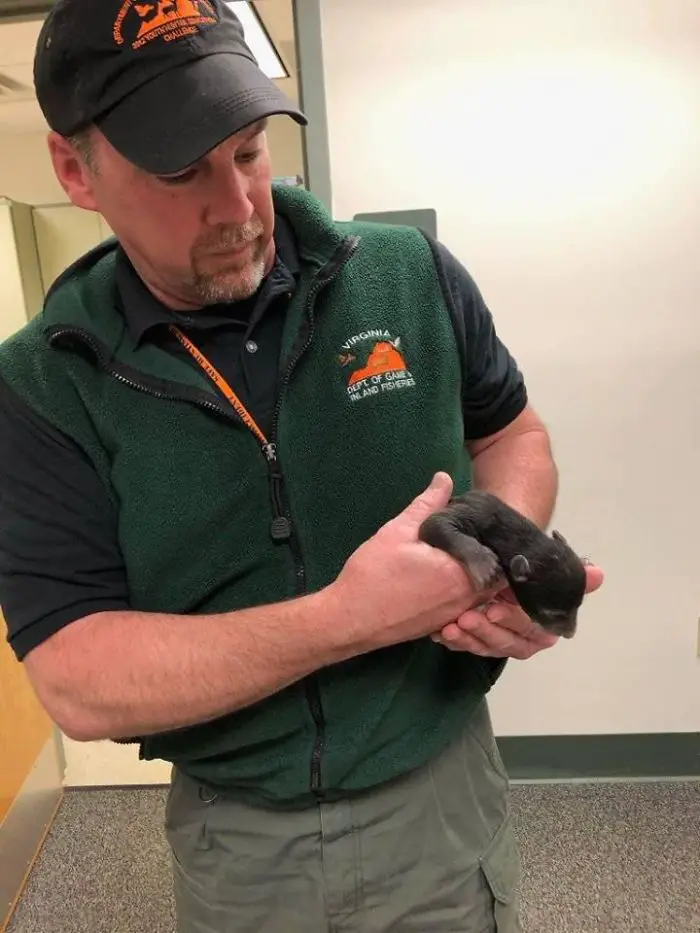 The little one that weighed less than 1.2 lbs was in pretty bad shape. Dehydrated and very confused, the little creature looked like it had been abandoned by his family, or perhaps he was lost, as neither his mother nor siblings were anywhere.
"Look what the dog brought home," Richard Vaughan wrote on Facebook. "A conservation officer examines this newborn black bear after a pet dog brought it home this afternoon."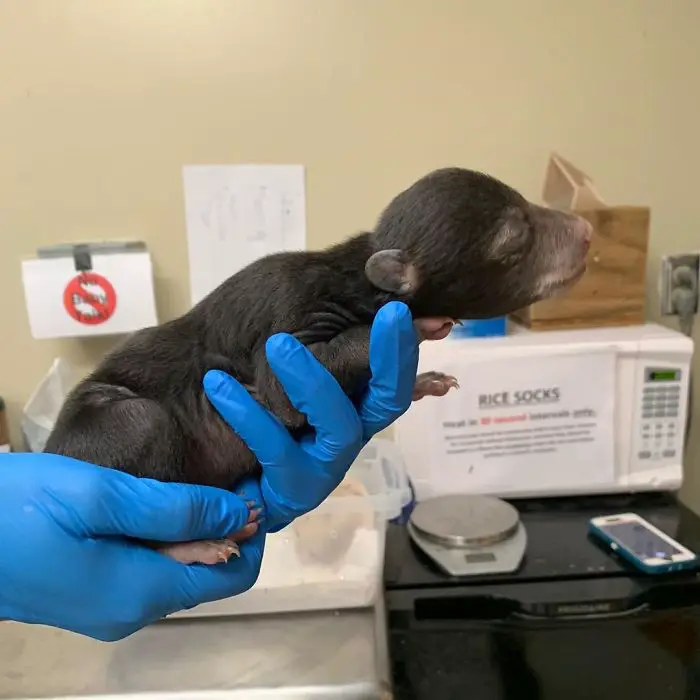 Fortunately, the hopeless cub who went straight into the best hands of this family rushed in to help him. They immediately took the cub to the Virginia Wildlife Center for help. As soon as they arrived, the task force placed him in an incubator to properly provide him with the vitamins and minerals he needed so badly to recover.
Fortunately, the little cub made a full recovery within a few months and is now back in the wild with an adoptive mother.
"This is a great example of all of us working to provide what a species of wildlife needs most!" Amanda Nicholson, director of the Wildlife Center told Bored Panda. "The black bear cub was successfully fostered on Wednesday! He is in the wild with a new mother.