One of the most wonderful events in the horse world occurs when a mare gives birth to a beautiful newborn foal. This is true for both the mare and us, the owner. It is the second most lovely and innocent thing on the earth, just after a baby's birth. The moment these adorable foals are able to fully control their legs and start to walk and gallop around is what I enjoy the most.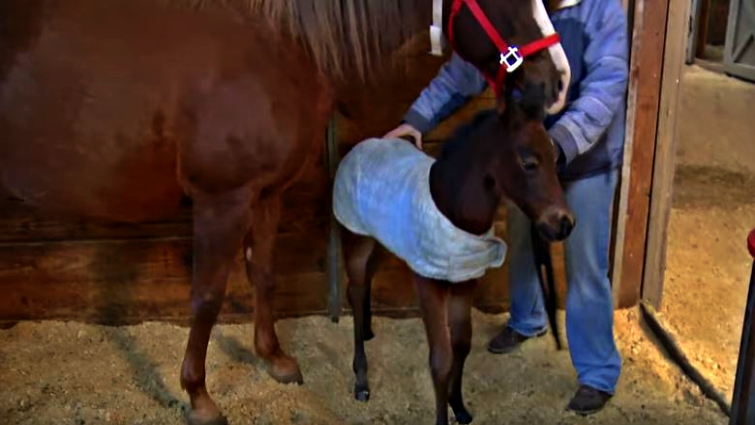 The majority of the time, they are animated and ready to spend as much time as they can with their moms, oblivious to everyone else—including the owners. One of them, the small foal in the video below, isn't too happy to see a man in the stable. It's just been a few days, thus the behavior is expected.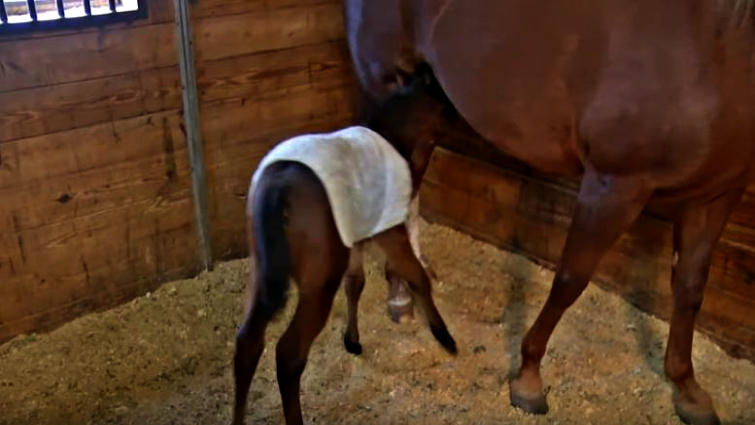 Baby horses lack confidence, much like many other young animals who have had limited exposure to human world and are frightened or curious about anything in front of them. The baby foal in the video below, who doesn't seem to be much that interested in Dr. Joe, is the ideal example. He was continually kicking him with his small legs as if he wanted to go; it wasn't simply that he disapproved of him.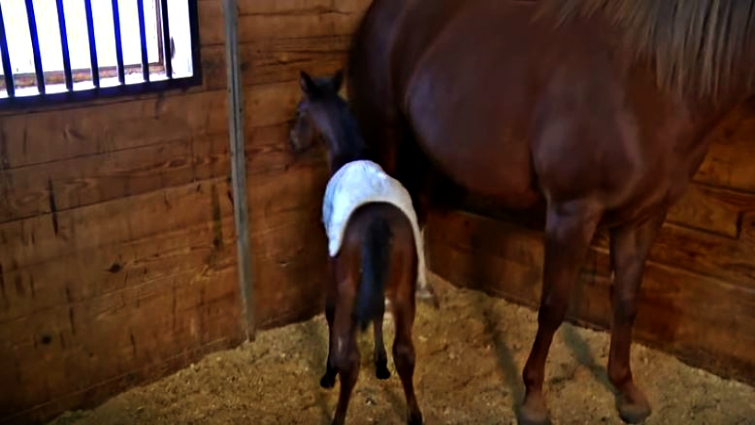 The foal didn't mind that its mother was around, but it wasn't eager to interact with anyone else. Typically, the mare is the one that overprotects her tiny foals and won't allow anybody touch them, especially in the first few days after birth. Rarely would mares even let their stallions to be near their infants, much less the owner or anybody else.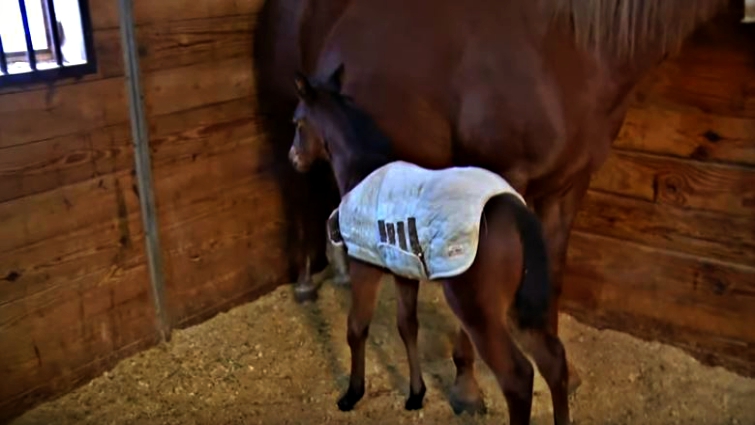 It is one of the most beautiful foals in the world, nevertheless, and I am sure that as it became acclimated to people, it got much more animated than in the video below.
View the video below the break for more information, share your thoughts with us in the comments, and don't forget to share the video on social media!