I can't think of a better job for an animal lover than that of a wildlife photographer. You will always have the opportunity to have some one-of-a-kind, once-in-a-lifetime encounters with nature and its majestic creatures. While the majority of the interactions portray the wildlife in a dramatic light, some of them are downright hilarious. And this adorable encounter between a baby rhino and a cameraman is sure to make you smile!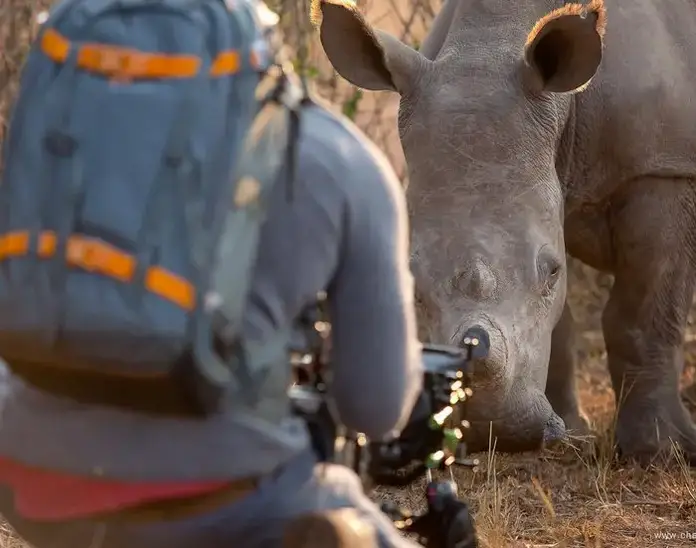 When cameraman Garth De Bruno Austin was preparing to film some shots about rhino poaching in South Africa, he knew he would come face to face with those majestic creatures. He had no idea, however, that it would turn out to be such a lovely encounter. However, a baby rhino approached him as he was filming the scenes.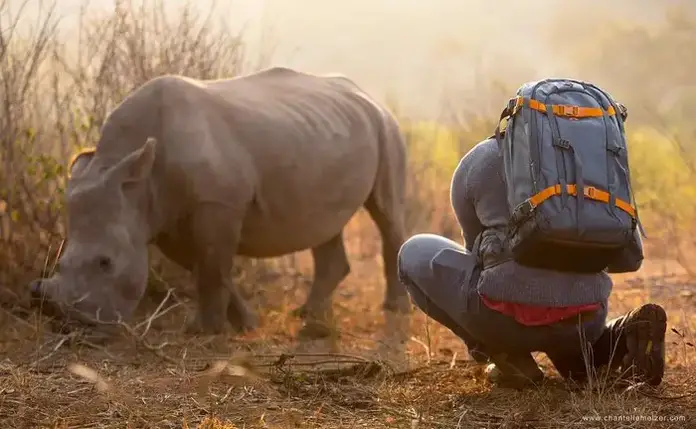 The cute little rhino came inches away from Austin, perhaps more out of curiosity than anything else. But the man stood firm, realizing that the wild rhino was not going to harm him, but rather the opposite. The wild animal only wanted a belly rub, which the cameraman gladly provided. Thankfully, the sweet moment was captured on film!
"If a rhino walks up to you and asks for a rub while you're filming… you better rub that rhino like your life depends on it!", Austin wrote in the video description. "Thank goodness she didn't take my URSA Mini 4K camera!"
Even though the scenes are adorable, the cameraman warns against ever interacting with a wild animal because it could end badly. "I didn't approach this animal, she made the decision to let me into her personal space and touch her," Austin explained.
Here's a video of the lovely encounter: