It's always wonderful to see the rescue of a hopeless animal. This is the case of a (no one knows how) stray dog ​​who came to an abandoned school in St. Louis. Fortunately, the innocent puppy was noticed by friendly people and immediately called the local rescue team.
St. Louis Stray Rescue has always dealt with animals that have experienced one of the toughest pasts. When they were warned of the trapped pit, they immediately rushed out to help the poor soul. Still, the dog was so scared and confused that it was not an easy rescue. The moment he felt the presence of a human, he just ran away and hid. But who can blame him?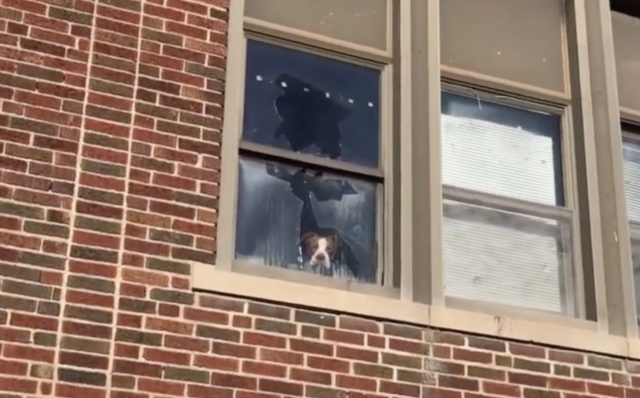 Anyway, Donna Lochmann of Stray Rescue had to deal with so many similar situations, so she knew how to do it. Surprisingly (or not), the unfortunate dog immediately felt the friendliness of those looking for him, so he just appeared in front of Donna and her colleague waving his tail.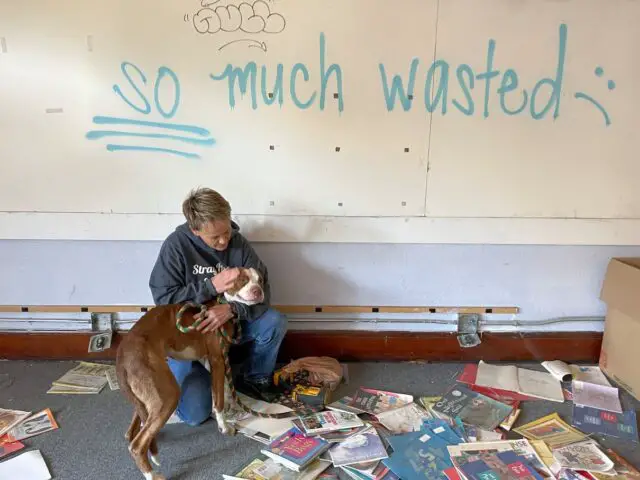 Natalie Thomson, Marketing Director of Stray Rescue, said: "They heard howls from the school, so they called us. When we arrived, there were actually two dogs in the building, but Teacher's Pet (how the rescue center named the dog) was the only one who appeared to be trapped."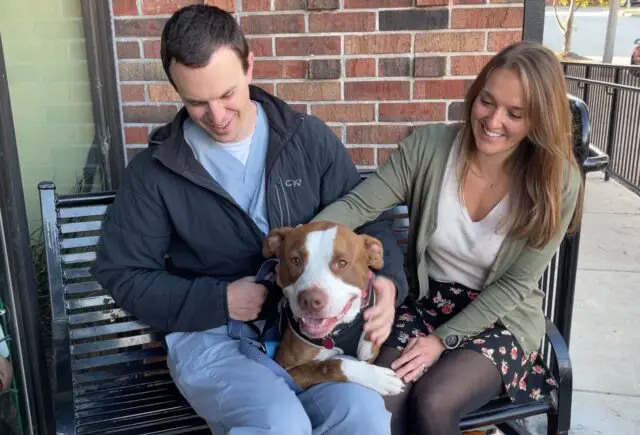 However, it was even more difficult to get the dog out of the building. The rescue team did not have permission to enter, so they had to take him out of the window, which made Teacher's Pet even more uncomfortable. Thankfully, when they got into the car, things changed and the rescued Pitbull couldn't control his excitement.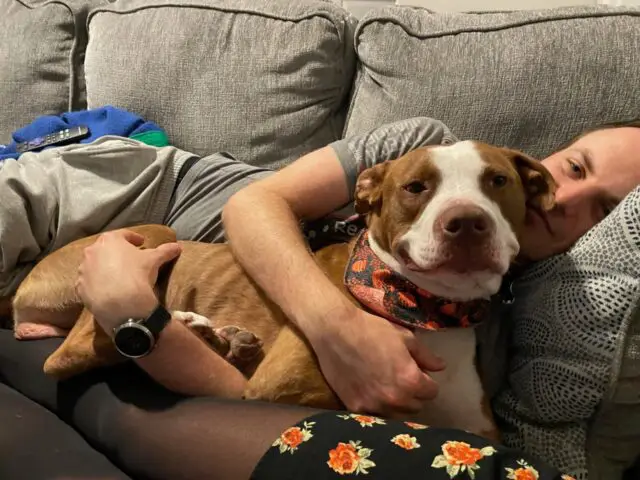 And, since such a story only ends in one direction, it didn't take long for the dog to be adopted by a beloved family. At last he experienced freedom and enjoyed the beautiful life he always deserved!
Here is the heartwarming moment, Teacher's Pet was rescued!